http://www.theatlantic.com/politics/archive/2013/12/google-apple-and-microsoft-agree-nsa-spying-undermines-freedom/282143/
In an open letter to President Obama and Congress, eight of the most prominent U.S. tech companies have demanded that strict new limits be put on government surveillance, citing revelations made earlier this summer, when stories based Edward Snowden's leaked documents began running in The Guardian. "The balance in many countries has tipped too far in favor of the state and away from the rights of the individual," they argue, "rights that are enshrined in our Constitution. This undermines the freedoms we all cherish. It's time for a change."
http://rt.com/news/wikileaks-trans-pacific-deal-921/
The US is ramping up pressure to secure a Trans-Pacific Trade Deal with conditions that could undermine the national interests of nations involved. WikiLeaks documents say talks are "paralyzed," with the US refusing to compromise on disputed issues.
Anti-secrecy group WikiLeaks has released two documents revealing the state of negotiations for the Trans-Pacific Partnership (TPP). The deal in question includes 12 countries – the United States, Japan, Mexico, Canada, Australia, Malaysia, Chile, Singapore, Peru, Vietnam, New Zealand and Brunei – which represent more than 40 percent of the world's gross domestic product.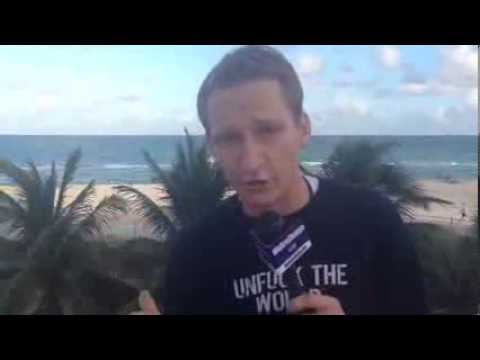 Address: 4299 Collins Ave Miami Beach, FL 33140 [Google map]
http://www.youtube.com/watch?v=XHpR-1eryi8
The $500,000 question of the day is …
How much do charities actually give toward their "cause"?
The CEO of the American Red Cross makes $500,000 a year and after collecting $564 million in the wake of 9/11, the American Red Cross had only distributed $154 million in the months after the event.
After three years of collecting $360 million for the 11 Asian countries devastated by the tsunami of Dec. 26, 2004, the Canadian Red Cross still had not spent $200 million of the donations they collected and there are similar allegations of the Red Cross withholding donations after many more disasters including the 1995 bombing in Oklahoma City and the 2010 earthquake in Haiti.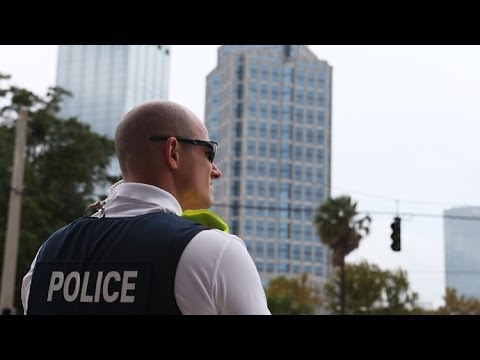 In this video Red Pill Philosophy and WeAreChange get an exclusive interview with a Florida police officer who was recently arrested for refusing to take off his Guy Fawkes mask during a protest. Ericson Harrell who's a 15 year veteran of the florida PD and a military veteran tells us why decided to protest and stand up for his rights by not taking off the V for Vendetta mask.
To find out more about Officer Ericson Harrell check out https://www.facebook.com/ericson.harrell
This video would not be possible without http://www.youtube.com/user/LifeLibertyNow
follow luke on https://twitter.com/Lukewearechange
https://facebook.com/LukeWeAreChange
http://instagram.com/lukewearechange
https://plus.google.com/102322459477834521524/posts
Support us by subscribing here http://bit.ly/P05Kqb
http;//www.facebook.com/wearechange.org
Check out our merchandise: http://wearechange.org/store/
Become a member of The Sponsor Lounge and get exclusive behind the scenes content while helping us grow! Join us today! http:///www.wearechange.org/donate
http://www.youtube.com/watch?v=kd-gn-FtG30
Ever notice your ear burning after a long cell phone conversation? Welcome to the world of electromagnetic field (EMF) radiation.
Although the mainstream doesn't like to talk about the dangers of EMF exposure, people habitually use and depend upon this wireless technology all throughout the day. This unseen electromagnetic realm may indeed be linked to many of our society's health conditions like cancer, "ADD", "ADHD", anxiety, depression, etc.
Cell phones, WiFi, laptops, tablets, cordless phones, microwave ovens, digital radios, power lines, and even wireless baby monitors are among the devices that expose people to these dangerous EMFs.
When we think about cannabis on a construction site, most people don't imagine building materials. The United States construction industry has been missing out on one of the most durable, cost-efficient building materials known to mankind.
Marijuana and the non-psychoactive hemp plant are both members of the cannabis species.  The psychoactive component of the marijuana plant (THC) does exist in hemp, but in extremely small quantities. Hemp is high in CBD, a different cannabinoid that counteracts the effects of THC and has shown to have analgesic, anti-inflammatory and anti-tumor effects.