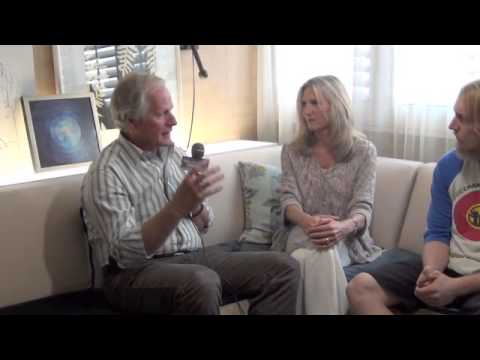 Foster and Kimberly Gamble – creators of Thrive – sit down with Bruce Baumann of We Are Change Colorado, before Free & Equal's United We Stand Festival May 10th to discuss the content of Thrive and other topics ranging from the power of love, transcending politics, overcoming fear and taking action.  Foster Gamble says he sometimes finds himself asking "What Would Luke (Rudkowski) Do?!"
Kimberly Gamble describes their world-famous documentary Thrive (released 11-11-11) as a preview of their bigger vision, which is the Thrive Movement Solutions Hub – a place to network with local people involved in over 1000+ groups of people worldwide.
For more information on the November 22nd event mentioned, click here.  The new name of the event is "One The Event: Love. Rhythm. Action." set for 11/22 & 23 at Sunrise Ranch in Loveland, CO.  http://www.onetheevent.com/
Support WeAreChange by Subscribing HERE: http://www.youtube.com/subscription_c…
Like Us on Facebook:
https://facebook.com/LukeWeAreChange
https://www.facebook.com/WeAreChangeColorado
Follow Us on Twitter:
https://twitter.com/Lukewearechange
https://twitter.com/WeAreChangeCO
https://twitter.com/BruceBaumannWRC
Stalk Luke on Instagram: http://instagram.com/lukewearechange
Rep WeAreChange Merch Proudly: http://wearechange.org/store
OH YEAH since we are not corporate or government WHORES help us out http://wearechange.org/donate
We take BITCOIN too
12HdLgeeuA87t2JU8m4tbRo247Yj5u2TVP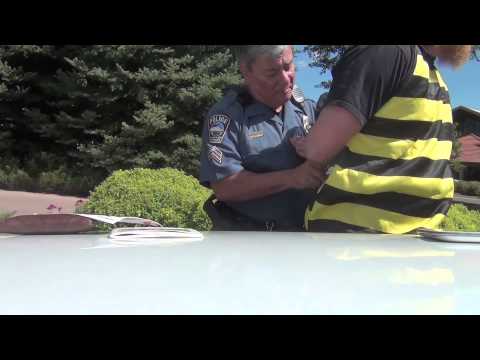 Now that both Colorado and Oregon have GMO labeling questions on their November ballots, one might wonder what Monsanto and the Grocery Manufacturer's Association (GMA) are doing to stop that?
On August 22-24, the GMA hosted their inaugural "GMA Leadership Forum" at the luxurious Broadmoor Hotel ($455 min/night) in Colorado Springs.  After reading through the 20-page attendee list, you might describe their meeting as a 'food-Bilderberg group.'  The list includes 100s of executives from numerous billion-dollar corporations including Monsanto, Google, Walmart, Dupont, Pepsi, Coke, NASCAR, Kroger, GE, Kraft, Conagra, The Carlyle Group, Cargill, Hershey's, Mars, General Mills, Kellogg, Unilever, Annie's, Peapod, Nielson, WhiteWave and many more.
Once We Are Change Colorado found out about the GMA Leadership Forum, we planned a last minute demonstration called the "Broadmoor Bee Die-In" for August 24th, the day Monsanto would be inside presenting.
Once I arrived on scene, I decided to get some breakfast at the Natural Epicurean (of course it's organic for Monsanto execs) and while walking through the Broadmoor courtyard, a security guard (Randy) who had been trailing me asked me to leave.  I immediately complied and I filmed the entire way out.  I even filmed the encounter with Wayne Hoskins, the Broadmoor's security director who called the cops on me for supposedly trespassing.
By the time Colorado Springs Police arrived, I had put my bee costume on and that's when arresting officer Sgt. Jerry Steckler began shaking me down for trespassing.  Steckler's only evidence was the testimony by the Broadmoor security director, who said I failed to leave the property when I was told to do so.  Although I tried to explain, Sgt. Steckler told me to save it for court and arrested me.  Originally we had planned to 'die' out front of the Broadmoor to bring awareness to the dying honey bee population, but instead the cops arrested/assaulted a bee, which was even more unforgettable.
Wayne Hoskins' claim that I failed to comply with the order to leave was completely fabricated, in what seems to be a conspiracy to shut down the First Amendment demonstration going on outside the GMA Leadership Forum.
The most baffling part of this whole day was after I was released by Police, I noticed the video of me complying with the security's order to leave was now only 1.2 seconds long.  I thought to myself, did this cop tamper with evidence or had I possibly screwed up?
After investigating further, I found multiple videos that show Sgt. Steckler fiddling around with the video camera that was filming on the hood of the cop car.  Those videos will be kept private until a forensics expert can confirm whether the video was altered or not.
The trespassing court case is set for November 17, 2014 at 8am at the El Paso Combined Court in Colorado Springs.
Without question, the Grocery Manufacturer's Association Leadership Forum was nothing more than a ritzy multi-million dollar fundraiser for the companies who need to secretly lobby against this year's GMO labeling campaigns.  Millions were spent to stop the labeling campaigns in California and Washington; will 2014 be different or will the GMA succeed in using their millions to use propaganda to manipulate the people once again?
This time around, the Grocery Manufacturers Association is still facing a pending money laundering lawsuit for illegally concealing their campaign financiers in Washington – whom most of which were present at their huge fundraiser in Colorado Springs.  The money laundering lawsuit, filed by Washington's Attorney General Bob Ferguson, claims the GMA disguised a way for companies to oppose GMO labeling without having to declare their donations publicly.  Lingering headlines about the GMA lawsuit in Washington can't bode well for their cause in 2014 and it's very important we shine light on the GMA's inaugural invitation-only gathering of multinationals profiting off genetically modified organisms.
Thus far, the biggest enemy of GMO labeling in Colorado is the "Coalition Against Misleading Labeling Initiative" which was incorporated with the Colorado Secretary of State's Office on January 28, 2014, but still has no website or Facebook.  Keep your eye on them; they are the lobbyist group the media uses to source opposition to GMO labeling.
The GMO tipping point Jeffrey Smith and others have been building finally seems to be underway.  Vermont had a landmark victory for GMO labels, two Oregon counties outright banned GMOs and surveys continually estimate 75%-93% of Americans support putting mandatory labels on genetically modified organisms in food.
64 other countries already have mandatory GMO labeling laws, will Colorado and Oregon propel America to become number 65?
It all depends on what happens over these next two months.
Stay tuned, the GMO fight is going to get nasty!
———————————————————————————————————————————-
Bruce Baumann – Bruce@WeAreChangeColorado.org
Like Luke on Facebook: https://facebook.com/LukeWeAreChange
Follow Luke on Twitter: https://twitter.com/Lukewearechange
Stalk Luke on Instagram: http://instagram.com/lukewearechange
Rep WeAreChange Merch Proudly: http://wearechange.org/store
OH YEAH since we are not corporate or government WHORES help us out http://wearechange.org/donate
We take BITCOIN too: 12HdLgeeuA87t2JU8m4tbRo247Yj5u2TVP
What do Hillary Clinton, Al Gore, Tony Blair, David Petraeus and Newt Gingrich all have in common?  All of them attended the "Afternoon Conversation" held in Aspen, Colorado, (6/30), at the Aspen Ideas Festival, which runs from June 27th until July 3rd.  The festival is hosted,by The Aspen Institute, for the purpose of 'engaging in deep and inquisitive discussion of the ideas and issues that both shape our lives and challenge our times.'  "We are imagining 2024."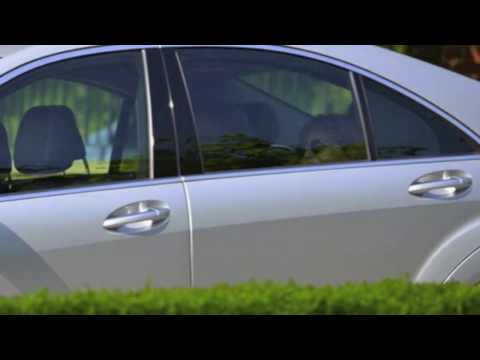 Although it seems like Hillary Clinton has already been selected as the 2016 President, she continues get hammered. Recently, Hillary had a shoe thrown at her, she had to choke on her own comments about being 'dead broke,' she was confronted by Luke Rudkowski about why she supported arming Al Qaeda and June 23rd, while in Denver, for the Global Clinton Initiative Conference, she was confronted about her attendance at Bilderberg Group, while signing her new book.
What are GMOs and why aren't they labeled?  Those questions will be answered more in 2014, than any year before.
After last week's announcement that the Colorado Supreme Court approved the ballot initiative 48 language, Right To Know Colorado is now moving forward with the petitioning process to gain the 86,105 signatures needed by August to force a November vote on whether genetically modified organisms – GMOS – in food would legally be required to have a label.
"We are pleased that the state Supreme Court ruled in favor of the GMO labeling ballot title, and we look forward to bringing a GMO labeling initiative before the voters of Colorado this fall. Coloradans have the right to know what is in their food, and to make purchasing decisions for their families based on knowing whether their foods are genetically engineered, and we believe they will have that opportunity after November," said Larry Cooper, one of the proponents of the Right to Know Colorado initiative.
Colorado, Oregon, Arizona, New Hampshire, New York, Pennsylvania and Vermont are all looking to join Maine and Connecticut as the first states in America to vote to put mandatory labels on GMO food.  If enough states pass laws, labels laws will soon have to be changed at the federal level.  Until then, we must vote with our dollars by supporting companies who support our right to know.
Millions around the world will March Against Monsanto on Saturday May 24th to demonstrate against the chemical company who owns the majority of GMO seed patents.  This will be a great experience for families and an excellent networking opportunity for activists. Regardless of mainstream media coverage, with over 550+ events scheduled internationally, the public will let their voices be heard!
Non-GMO seeds are being planted this year more than ever, have you planted yours yet?
——————————————————————————————————————————————–
We Are Change Colorado is an activist grassroots volunteer group independent from other We Are Change chapters.
If you'd like to become involved locally, please check out our website. http://wearechangecolorado.org/