Police Chief Timothy Altomare said the "oath keepers" hat appeared to violate the department's policy against officers espousing political beliefs.
Annapolis, Maryland — An Anne Arundel police officer has been suspended for displaying a hat bearing the name of a controversial anti-government group in the rear windshield of a police cruiser, a department spokesman said Tuesday.
The hat, which displayed the name "Oath Keepers," was brought to the department's attention Monday afternoon, after a mother of four from Crownsville spotted it in the parking lot of the Whole Foods at the Annapolis Towne Center.
The Oath Keepers bills itself as a non-partisan organization of current and former military who vow to uphold the U.S. Constitution "against all enemies, foreign and domestic." The group's controversial tactics have landed it on the radars of hate-watch groups like the Southern Poverty Law Center and the Anti-Defamation League.
Lt. Ryan Frashure, a police department spokesman, confirmed Tuesday morning that the officer's police powers have been suspended pending the outcome of an internal investigation.
Frashure identified the officer as a nine-year veteran of the department.
In a phone interview Monday afternoon, county Police Chief Timothy Altomare said the hat appeared to violate the department's policy against officers espousing political beliefs and vowed that such conduct would not be tolerated.
The department has 648 take home vehicles assigned to officers, Frashure said.
Despite the incident and the somewhat contentious national climate surrounding the U.S. presidential election, Altomare does not feel that any formal re-training is required, Frashure said.
"The prohibition against espousing political ideology while representing the police department is such a basic and well known tenant of our organizational culture," Frashure said Tuesday by email. "Officers should know better and 99.9 percent of them do."
Departmental vehicles are inspected at least once a month by supervisors to ensure that they are in proper working order and being sufficiently maintained, Frashure said. Following the incident, Altomare has asked supervisors to make sure that all vehicles are in compliance with departmental policies.
Frashure would not say whether the officer had been suspended with or without pay and declined to further comment on the matter citing personnel issues.
"Public safety professionals must have a relationship of total trust with the community," County Executive Steve Schuh said Tuesday when asked about the incident. "They can have no appearance of or actual bias of any kind — political, religious, ideological anything."
In recent years, the Oath Keepers has injected itself into the focus of national events.
In 2014, armed members showed up at protests in Ferguson, Missouri, following the shooting of Michael Brown, an unarmed black teenager by a white police officer. That same year, the militia was involved in an armed standoff with government officials at the Nevada Ranch of Cliven Bundy.
However, the group's president called for members to back off an armed standoff involving one of Bundy's sons at a federal wildlife refuge in Oregon last winter. Several people were arrested and one person was shot and killed by police in that incident.
McClatchy-Tribune News Service
Translated by Dmitry Lapa
Yoshinori Ohsumi, a cellular biologist from Japan, became a Nobel Prize winner in physiology and medicine "for discovering the mechanisms of autophagy." The Japanese scientist has scientifically substantiated that fasting is good for one's health, reports the Komsomolskaya Pravda Russian newspaper.
The Nobel Prize Committee's press release reads:
"Ohsumi's discoveries have led to a new paradigm in our understanding of how a cell processes its contents. His discoveries have opened new ways of understanding the fundamental importance of autophagy for a large number of physiological processes, such as adaptation to starvation and response to an infection."
Autophagy is the process of utilizing and recycling unnecessary or dysfunctional cellular components—the so-called cellular rubbish which accumulates in cells. The term "autophagy" originates from two Greek words which summarily mean "self-eating." Autophagy is intrinsic to living organisms, including those of human beings. Thanks to autophagy cells get rid of excess parts, while an organism gets rid of unnecessary cells.
Autophagy becomes especially intensive when an organism is under stress, for example, when it fasts. In this case a cell produces energy using its internal resources, that is, cellular rubbish, including pathogenic bacteria.
The Nobel Prize winner's discovery indicates that abstaining from food and keeping fasts is wholesome—the body truly cleans itself. This is confirmed by the Nobel Prize Committee.
According to Ohsumi's colleagues, autophagy protects organisms from premature senility. This process even probably rejuvenates organisms by creating new cells, removing defective proteins and damaged intracellular organelles from them, thus maintaining them in good condition.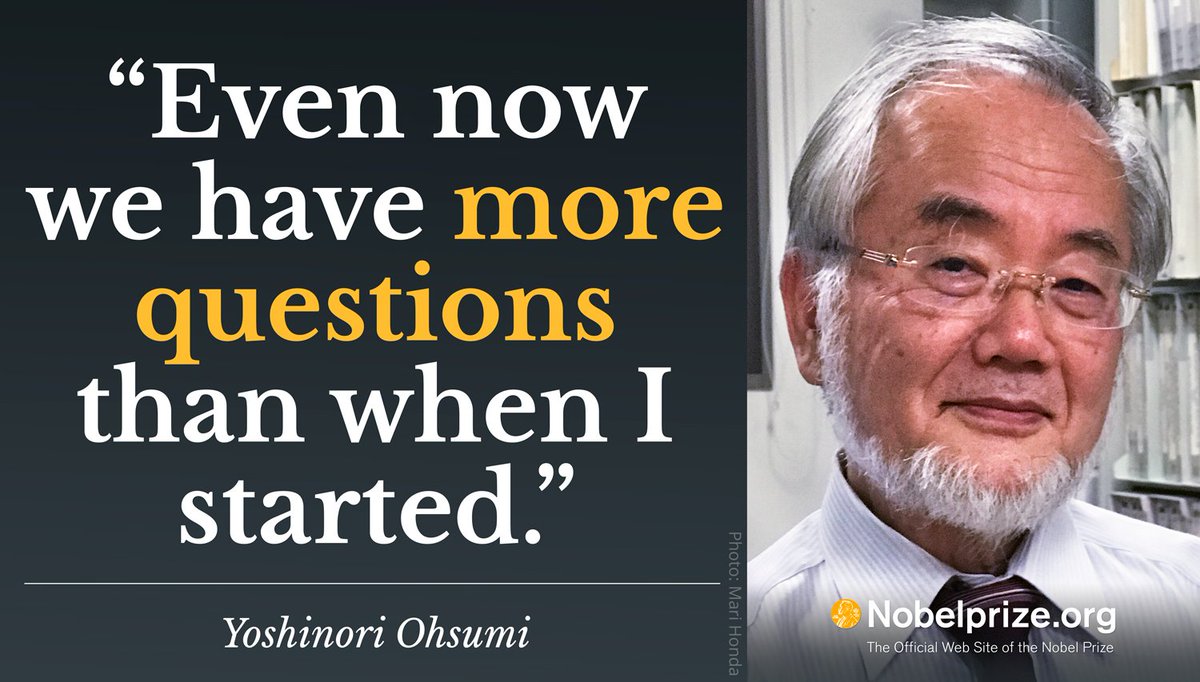 ---
Sign up become a patron and Show your support for alternative news

We use Bitcoin Too !  
12HdLgeeuA87t2JU8m4tbRo247Yj5u2TVP
Report: California soldiers must repay enlistment bonuses
RELATED
In one week, the U.S. government reneged on saying they wouldn't be doing business with private prison contractors and nearly 10,000 soldiers were told they'd be required to return their signing bonuses from almost a decade ago. This is the freedom of empire on display.
On Wednesday, Oct. 19, Mother Jones ran a story about the Obama administration's renewal of a contract with Tennessee-based Corrections Corporation of America (CCA). The deal, announced last Monday, Oct. 17, was with the South Texas Family Residential Center in Dilley, Texas. Through the contract, the center agreed to staff reductions in terms that would cut costs by 40 percent.
The center, which inters most of the country's immigrant mothers and children, is now set to be running until 2021. When the facility first opened in 2014, their contract had been awarded directly from the Department of Homeland Security (DHS), superseding the bidding process. With that deal, the DHS was to pay the center a set amount, no matter how many of their beds were occupied. The detention facility currently has 2,400 beds.
According to Mother Jones, CCA had earned 14 percent of its 2015 revenue from the South Texas facility.
More U.S. government contracts are in the works, with detention centers across the country operated by CCA. The company's CEO, Damon Hininger, told the Tennessean that Immigration and Customs Enforcement (ICE) — a branch of the DHS — wouldn't be able to afford funding for new detention facilities that weren't privately run.
Previous complaints of the CCA-operated detention center in South Texas included under-staffing and illness among incarcerated children. Most of the mothers at the facility insinuated that they were being treated unfairly, living in conditions that were prison-like, after fleeing gang violence in Central America, and elsewhere.
U.S. Rep. Zoe Lofgren (D-Calif.) called the South Texas Family Residential Center "costly to taxpayers," saying that it "achieves almost nothing, other than trauma to already traumatized individuals."
Only months after the Justice Department said it would end business with private prison contractors, the U.S. government reneged on that promise.
"CCA shares climbed on Monday [Oct. 17] after the company announced the renewed contract in Texas."
Additionally, the LA Times reported on a horde of California National Guard soldiers who had been ordered to pay back their enlistment bonuses from a previous decade, to the U.S. government.
"Short of troops to fight in Iraq and Afghanistan a decade ago, the California National Guard enticed thousands of soldiers with bonuses of $15,000 or more to reenlist to go to war.

Now the Pentagon is demanding the money back."
Over-payment is the name of the game here. The money awarded in enlistment bonuses to Guard troops was apparently handed out illegally. Now, those soldiers who risked their lives going to war are required to incur interest on what they were previously paid. If they don't, they could potentially face having their wages garnished.
Officials in the Guard were handing out funds apropos of their wilting to pressure to meet demand. That is, the demand of never-ending war.
Christopher Van Meter, 42, an Iraq war vet who formerly held rank as a Captain in the U.S. Army, told the LA Times that he had to re-work the mortgage on his house in order to pay back the debt he owed the Pentagon. The Army claimed he shouldn't have received his $25,000 in reenlistment bonuses, in tandem with $21,000 in student loan repayments.
"People like me got screwed," Van Meter said.
The former Army Captain was awarded a Purple Heart for his injuries in an incident where he had been struck by a roadside bomb that his vehicle had accidentally detonated.
A former master sergeant in the Army, Susan Haley, 47, who served a tour of duty in Afghanistan, in 2008, is currently paying back $20,500 in bonuses. Haley served in the Army for 26 years. Her husband and eldest son also served. While stationed in Afghanistan, her son lost a leg.
"I feel totally betrayed," Haley claimed.
She worries she'll have to sell her house, in order to pay back the bonuses.
"They'll get their money, but I want those years back."
With the burgeoning demand for soldiers, the Pentagon and California National Guard were under the gun to fulfill enlistment numbers. An official in California's Guard, Col. Michael S. Piazzoni, was responsible for some of the audits over the impropriety of the bonuses handed out to the unsuspecting men and women who had enlisted.
"The system paid everybody up front," Piazzoni said, "and then we spent the next five years figuring out if they were eligible."
From the LA Times:
"In 2010, after reports surfaced of improper payments, a federal investigation found that thousands of bonuses and student loan payments were given to California Guard soldiers who did not qualify for them, or were approved despite paperwork errors."
In 2011, one official from the Guard, Army Master Sgt. Toni Jaffe, was eventually sentenced to 30 months in a federal prison, for $15.2 million in false claims. In addition, three other Guard officials pleaded guilty to fraud.
In total, out of 14,000 cases investigated by auditors, about 9,700 soldiers of the Guard were ordered to repay some, if not all, of their bonuses.
So far, at least $22 million has been recouped. With a multitude of cases and noncompliance, the process is expected to continue for years.
Were the Clintons' involved with the criminal enterprise behind 911 or

Preparing the path for the false flag event itself? 

H/T Kevin Brant? 
Were the Clintons involved with the criminal enterprise behind 911 or preparing the path for the false flag event itself?
"[There exists] a shadowy Government with its own Air Force, its own Navy, its own fundraising mechanism, and the ability to pursue its own ideas of the national interest, free from all checks and balances, and free from the law itself."
— Daniel Inouye (Iran Contra Investigation)
"It appears that drug smuggling could very well be the illegal enterprise at the center of the criminal network behind 9-11…the illegal drug trade is where the interests of the Bush family, the Clintons, the CIA, and the Mossad all come together." Christopher Bollyn
Bush, Clinton & Mossad Ran the Cocaine Gravy Train (Mena)
https://youtu.be/Bx_iiSd1ink
A.I.G owned the largest fleet of small planes in the world
"the first plane of 9-11 flew directly into the secure computer room of a company belonging to Maurice Greenberg. Greenberg's insurance company A.I.G. also happened to be the crooked company in the middle of the [2008] bailout.
"ACE and Kroll, were run by the Greenberg family [whose] tentacles curled around the heart of the [911] tragedy."
"…AIG allegedly was laundering drug money, and was involved in the Afghanistan oil and gas pipelines. Greenberg and the Adnan Khasshogi family allegedly benefited from the Afghanistan narcotics trade and interests in the oil and gas pipelines, as well."
https://www.facebook.com/groups/IAmTheFaceofTruth.YourPosts/permalink/1149767331771272/
AIG was pulling off the same sort of nonsense in the 1980's but they couldn't have done it without Bill Clinton
https://www.google.com/…/aig-trial-just-more-proof-of-…/amp/
There were so many connections between 911 & Iran-Contra that Kevin Ryan called it a sequel.
https://www.google.com/…/911-as-a-sequel-to-iran-contra/amp/
Ptech, though known by FBI Bin Laden Unit Chief (later whistleblower) Robert Wright to be headed by a major Al Qaeda financier, [Bollyn traced this enterprise to Michal Goff & Israel] and funded by Stephens' former BCCI colleagues, was placed in charge of software management at every critical US Government agency- Defense, State, Justice, Energy, Transportation, the White House itself.
Ptech and a quasi government entity named MITRE, utilized PROMIS software to create the FAA's National Airspace System, in control of operations on 911.
http://www.constantinereport.com/who-is-jackson-stephens/
Ptech "produced software that derived from PROMIS, had an arti cial intelligence core, and was installed on virtually every computer system of the U.S. government and its military agencies on September 11, 2001,"
"Whoever plotted 9/11 definitely viewed the FAA as the enemy that morning. Overriding FAA systems would be the most effective way to ensure the attacks were successful,"
https://www.facebook.com/groups/IAmTheFaceofTruth.YourPosts/permalink/1067612326653440/
1996-1997: Ptech Begins to Get US Government Contracts (while Clinton was President)
http://www.historycommons.org/context.jsp…
While I cannot says that the cover-up of 911 would or would not be possible without the consolidation of the press, it was certainly easier once the mainstream press was reduced to just a handful of players. This feat was achieved under President Clinton with the help of the son of Iran-Contra alumni Michael Powell (Colin's son)
https://www.facebook.com/groups/IAmTheFaceofTruth.YourPosts/permalink/1066855343395805/
As Clinton left office his final act was a slate of controversial pardons including Marc Rich
Rich has long worked for the Mossad and with the Bush family." Rich not only provided some of the funding Israel needed to develop the Sol-gel (nano composite coatings) needed to bring down the Towers but he helped put in place the key individuals and campaniles later involved with the destruction of the WTC evidence. (Clinton acknowledged that requests from the pardon came from 911 key conspirators Scooter
Libby & Ehud Barack)
http://www.bollyn.com/9-11-archive-2010/
A few more facts to consider;
The wars & genocides in Bosnia & Kosovo followed the Monica Lewinsky scandal
https://www.facebook.com/groups/IAmTheFaceofTruth.YourPosts/permalink/993452920736048/
In many regards, Bosnia and Kosovo (1998-1999) were "dress rehearsals" for the destabilization of the Middle East (Iraq, Libya, Syria, Yemen).
http://www.globalresearch.ca/bill-clinton-worked-ha…/5474094
Some have called the Oklahoma City bombing Baby Godzilla: The 911 test run
https://www.facebook.com/groups/IAmTheFaceofTruth.YourPosts/permalink/1027805190634154/
The criminal drug running enterprise at the center of Iran Contra.
---
Sign up become a patron and Show your support for alternative news

We use Bitcoin Too !  
12HdLgeeuA87t2JU8m4tbRo247Yj5u2TVP
Russia has asked to send election monitors to three different U.S. state polling stations — Texas, Louisiana, and Oklahoma — according to reports by Russian media.
What can only be described as a trolling against the United States, which routinely accuses Russia of meddling in its elections, ignores all the corruption and illegal practices that have been perpetrated by both Hillary Clinton and her presidential campaign.
The U.S. State Department was not amused by Russia's request. One state election official threatened criminal action if Russian monitors showed up, according to Russia Today. State Department deputy spokesman Mark Toner called the Russian's suggestion a "PR stunt."
WH says Russia's intent unclear in seeking to monitor US election. @PressSec doesn't dispute @StateDept that Russian request a P.R. stunt.

— Mark Knoller (@markknoller) October 21, 2016
This all stems from when Russia's consul general in Houston, Alexander K. Zakharov, wrote letters back in September to officials in Texas, Louisiana, and Oklahoma, requesting that a Russian officer be present "for a short period of time, when convenient, with the goal of studying the U.S. experience in organization of the voting process."
In response to Mr. Zakharov's letter, the Texas secretary of state, Carlos H. Cascos, wrote back. "We are unable to accommodate your request to visit a polling station; however, our office is available to discuss generally the election process or perhaps facilitate a meeting with local election officials in Harris County to go over the general process with your representatives." Cascos added that, "[A]nyone entering a polling place without authorization would be committing a misdemeanor crime."
A spokeswoman for Louisiana Secretary of State Tom Schedler, Meg Casper, called it a "propaganda ploy." "We've allowed observers from overseas in the past from other countries, never from Russia," she said. She added that "…the FBI and Department of Homeland Security also told us not to do this."
Oklahoma Secretary of State, Chris Benge, turned down the request as well, citing Oklahoma law. "While it would be our honor to offer the opportunity to observe our voting process, it is prohibited under state law to allow anyone except election officials and voters in or around the area where the voting takes place," Chris Benge said.
This is so contradictory, it's nearly laughable. For instance, the United States often sends monitors to observe elections in countries with a history of voter fraud. So this is a retaliatory intervening by Russia, claiming that U.S. elections are rigged. And the U.S. is hypocritical for not allowing Russia to monitor its elections at the state level.
The further irony of all this?
"U.S. officials participated in a similar observation mission for Russia's parliamentary elections in September," according to Mark Toner, State Department deputy spokesman.
And there you have it.
(Writing by Aaron Kesel; editing by Bryan William Myers)
In this video Luke Rudkowski covers the latest election news with the newest batch of Wikileaks John Podesta email release. We go over one of the most damning emails in this video and put in question her campaign slogan "I'm with her." For more info invest in us onhttps://www.patreon.com/wearechange
Sources
http://www.zerohedge.com/news/2016-10…
https://twitter.com/bakedalaska/statu…
http://townhall.com/tipsheet/katiepav…
https://www.youtube.com/watch?v=DPXst…
http://thefreethoughtproject.com/bomb…
http://www.breitbart.com/big-governme…
http://a57.foxnews.com/images.foxnews…
http://www.breitbart.com/2016-preside…
https://i.reddituploads.com/94ac23dca…
https://twitter.com/wikileaks/status/…
https://twitter.com/wikileaks/status/…
https://www.rt.com/usa/363793-gavin-m…
https://twitter.com/seanhannity/statu…
Support WeAreChange by Subscribing to our channel HERE http://www.youtube.com/subscription_c…
Visit our main site for more breaking news http://wearechange.org/
Patreon https://www.patreon.com/WeAreChange?a…
SnapChat: LukeWeAreChange
Facebook: https://facebook.com/LukeWeAreChange
Twitter: https://twitter.com/Lukewearechange
Instagram: http://instagram.com/lukewearechange
Rep WeAreChange Merch Proudly: http://wearechange.org/store
OH YEAH since we are not corporate or government WHORES help us out http://wearechange.org/donate
We take BITCOIN too
12HdLgeeuA87t2JU8m4tbRo247Yj5u2TVP
Proving once again how out-of-touch the Clinton campaign is, a newly released email from Wikileaks' stash of John Podesta's hacked emails reveals that Hillary's political director pushed for her to make a 'yo mama' joke at a black college.
The conversation was regarding Clinton's speech on February 27, at Miles College, near Birmingham, Alabama.
"Is everyone comfortable w her saying 'Yo Mama'?" national political adviser to Clinton and a former Senate Chief of Staff, Amanda Renteria asked.
Luckily for Clinton (but unfortunate for meme makers), Clinton's senior policy advisor Maya Harris recognized that this was a terrible idea and suggested that they revise the speech.
"No – pls let's revise," Harris responded.
Ultimately, Clinton delivered her speech without the 'yo mama' joke. Instead, she focused on raising the minimum wage, her foreign policies, health care, gun control, and education.
"When you run for president it's not just Americans who pay attention. The entire world listens to every word you say. Markets rise and fall, conflicts go forward or retreat," Clinton said during the speech.
"You do have to be careful about what you say and how you say it," Clinton continued — outdated yo mama jokes  apparently included.
Clinton has made waves several times this election season for her transparent and desperate attempts at pandering to black voters.
From telling the hosts of a radio show she appeared on that she always carries hot sauce in her bag, right after the release of Beyonce's 'Formation,' to joking about "colored people time" — many of these gaffes seem more fitting to come from a Saturday Night Live skit than from a presidential campaign.
We will all see in just a couple weeks whether or not her pandering efforts paid off — with the group she once referred to as "super predators" who "must be brought to heel."
A bombshell Wikileaks email exposes Monsanto, GMO Aspartame poison Company
G.D. Searle, and Donald Rumsfeld. "Rumsfeld has a lot to answer for in his next life."
In an email discussion about the Dairy lobby's plan to put Nutrasweet in school kids milk sent to John Podesta the sender, Don Kennedy asserts that Aspartame is a  poison and that in 1985, Monsanto purchased G.D. Searle, the chemical company that held the patent to aspartame, the active ingredient in NutraSweet. Don Kennedy adds that "Monsanto was apparently untroubled by aspartame's clouded past, including a 1980 FDA Board of Inquiry, comprised of three independent scientists, which confirmed that it "might induce brain tumors".
He goes on to say "
the FDA had actually banned aspartame

based on this finding, only to have Searle Chairman

Donald Rumsfeld (currently the Secretary of Defense) vow to 'call in his markers' to get it approved." Kennedy goes on to say how the chemical passed when Reagan's FDA commissioner, Arthur Hayes Hull, Jr added an additional member to the commission and then the vote became deadlocked and he broke the tie of 3-3 by ruling in aspartame's favor.
On January 21, 1981, the day after Ronald Reagan's inauguration, Searle re-applied to the FDA for approval to use aspartame in food sweetener, and Reagan's new FDA commissioner, Arthur Hayes Hull, Jr., appointed a 5-person Scientific Commission to review the board of inquiry's decision. It soon became clear that the panel would uphold the ban by a 3-2 decision, but Hull then installed a sixth member on the commission, and the vote became deadlocked. He then personally broke the tie in aspartame's favor. Hull later left the FDA under allegations of impropriety, served briefly as Provost at New York Medical College, and then took a position with Burston-Marsteller, the chief public relations firm for both Monsanto and GD Searle. Since that time he has never spoken publicly about aspartame.
The recipient, a Wendy Abrams, responded back to Kennedy by giving an example of her own experience with the poisonous chemical aspartame.  She said that she
drank so much of it in college, she developed exercise-induced asthma and severe headaches as a result, adding that both went away when she got off of it. Aspartame has long been speculated to be a harmful chemical that is added into food as a sweetener which causes a number of numerous health problems.
I don't know how much you know about Nutrasweet, but I think it is poison. I drank so much of it in college, I developed exercise-induced asthma and severe headaches as a result (both went away when i got off of it, but if I drink even one ounce, I will have a horrible headache immediately.) Doctors will swear to me it is fine, and I will tell them, maybe i'm the only person in the world who reacts like this, but clearly it affects me, and then they'll tell me again, it is fine. They are so brainwashed by the propaganda, they refuse to believe anything contrary.  I also have a friend who worked for the researchers at University of Chicago (which has a top rated neurology dept) and the doctors there said when they gave nutrasweet to lab mice, it literally blew holes in their brains.
(ANTIMEDIA) Moscow is sending a blunt message to its American counterparts by dispatching a major aircraft carrier battlegroup to conduct operations in Syria, while another Russian spy ship appears to be surveying underwater internet cables in the region.
The Russian aircraft carrier, Admiral Kuznetsov, is currently conducting live-fire exercises with its escort vessels between Scotland and Norway and is expected to remain on-station off the coast of Syria for at least four months. It is leading a fleet of eight Russian ships. 
The move comes as Russia and the United States continue to disagree over the fate of the Syrian conflict. It is speculated to be in anticipation of an expansion of the Syrian war. As U.S.-backed Iraqi forces look to liberate ISIS's last major stronghold within Iraqi territory, many are rightly predicting the focus of the so-called war against ISIS will shift to Syria.
As observed by Kingston University historian and Russian navy observer, Dr. Alex Clarke:
"The war against Daesh will be moving into Syria, more focus will be on there – just as it is, there were will [sic] a large Russian led task force off its Mediterranean coast. This is going to shift the balance of power within the area, even more in favour of Assad; simply because it will complicate the task for other nations wishing to support their own allies within the conflict."
Dr. Clarke also suggested such a move would represent a shift in the balance of world military power, particularly in light of the timing of joint Russian-Chinese exercises being conducted in the disputed South China Sea.
Although it is unclear whether the U.S. will be deterred by Russia's military posturing in Syria (especially once the country has sworn in an all but certain President Clinton), Russia may have some hidden strategies in deploying these warships to the region. As reported by the New Zealand Herald:
"Author and military analyst H.I. Sutton is one of several observers who have noted the unusual activity of a suspected Russian survey ship, the Yantar, in waters between Cyprus, Syria, Lebanon and Turkey in recent weeks.
"Pentagon officials last year noted a number of Russian submarines and warships had been lingering in parts of the Atlantic Ocean containing arterial undersea fibre-optic cables.

"If these cables were to be cut in such remote locations, it could take weeks – or even months – to repair them.
This could lead to enormous international economic and governmental disruption, Dr. Alexey Muraviev of Curtin University told news.com.au as reported by the New Zealand Herald.
It appears the Russians have tricks up their sleeves that may ultimately shift the balance of power within Syria and the wider Middle East region. However, the U.S. and its allies are unlikely to back down from their regime-change agenda plans in Syria anytime soon, and the public should be prepared for the worst in this conflict.
This article (Military Balance of Power Shifting Worldwide as Russia Sends Naval Fleet to Syria) is free and open source. You have permission to republish this article under a Creative Commons license with attribution to Darius Shahtahmasebi and theAntiMedia.org. Anti-Media Radio airs weeknights at 11 pm Eastern/8 pm Pacific. If you spot a typo, please email the error and name of the article to edits@theantimedia.org.
---
Sign up become a patron and Show your support for alternative news

We use Bitcoin Too !  
12HdLgeeuA87t2JU8m4tbRo247Yj5u2TVP