During the final debate with Donald Trump Hillary made a claim that sent everyone over the edge. Wikileaks mocked her, a few of my sources in the U.S. Intelligence community mocked her, and anyone with relative knowledge about the inner-workings of U.S. intelligence mocked her. "17 U.S. intelligence agencies have confirmed that Russia hacked the U.S.," Hillary went on to say.
Well, Hillary, let us know how the cyber investigation of the Department of Energy, U.S. Coast Guard, Office of Intelligence and Counter-intelligence, Treasury's Office of Intelligence, Drug Enforcement Agency, Marine Corps Intelligence, National Geo-spatial-Intelligence, National Reconnaissance Office, Office of Naval Intelligence, INSCOM, and Air Force Intelligence goes.  None of these agencies even investigate cyber-related crimes because they are tasked with their own reconnaissance within intelligence. For more on what these agencies are responsible for read this business insider article and see how each agency has a different job to fulfill in the spy network.

That leaves the only agencies that actually investigate cyber crimes are the FBI, NSA, CIA, DIA, State Dept's Bureau of Investigation, and Department of Homeland Security; six agencies that potentially could have told Hillary that the recent attackers against her chairman John Podesta, the DNC, and the Democrats was Russia. If it wasn't for where Hillary got her information, a report issued by USIC, and if Hillary had read past the first paragraph, she would have seen no where in  there does it say it's confirmed Russia hacked the U.S.

So Hillary lied once again to the American people by saying an absurdly impossible number of 17 U.S. agencies have confirmed that Russia has hacked the U.S. Does Hillary really think that we are that stupid that we can't use google? In fact, what she said is very misleading, while she is correct that USIC (United States Intelligence Community) released a joint statement that the recent hacks had Russian origins; this was a joint statement by the Department Of Homeland Security and Office of the Director of National Intelligence on the behalf of every agency and not an independently verified conclusion by each agency. This statement was written by the head of U.S. intelligence DCI, James Clapper.
"The U.S. Intelligence Community (USIC) is confident that the Russian Government directed the recent compromises of e-mails from US persons and institutions, including from US political organizations. The recent disclosures of alleged hacked e-mails on sites like DCLeaks.com and WikiLeaks and by the Guccifer 2.0 online persona are consistent with the methods and motivations of Russian-directed efforts. These thefts and disclosures are intended to interfere with the U.S. election process. Such activity is not new to Moscow—the Russians have used similar tactics and techniques across Europe and Eurasia, for example, to influence public opinion there. We believe, based on the scope and sensitivity of these efforts, that only Russia's senior-most officials could have authorized these activities."
The next sentence debunks Hillary completely; no where does it say "we have confirmed",  in fact it says "we are not now in a position to attribute this activity to the Russian Government".
 "Some states have also recently seen scanning and probing of their election-related systems, which in most cases originated from servers operated by a Russian company. However, we are not now in a position to attribute this activity to the Russian Government."
To not only make such a wild unsubstantiated claim about Russia, when she knows there is no evidence that Russia perpetrated the attacks and then lie saying 17 agencies told her,  is not only dangerous but  it shows that she will say anything to protect herself at the expense of others in this case putting the entire United States of America at risk for war.
By doing this Hillary has proven, by her sheer inconsistency with more holes than Swiss cheese, her pathological lying, that she is unfit to be President of the United States.
But the truth is starting to drip out now by Fox's Judge Napolitano who is now saying what I have been saying for months that there is a faction within the intelligence community, NSA, Military etc. ,who doesn't want Hillary Clinton to be their Commander and Chief and they will do everything and anything to stop this crooked career criminal from holding the highest office of the land.
Former Veteran NSA Official, William Binney, Architect of the NSA's Surveillance Program says, "NSA has all of Hillary Clinton's deleted emails and are responsible for hacking the DNC and The Democrats." So it is not Russia that is hacking the U.S.,  it is patriots within the intelligence community they are upholding their oaths to this country to protect the United States against enemies both foreign and DOMESTIC, risking their lives and careers to do so. It's on record that the Army even has slides where it calls Hillary Clinton an insider threat within it's training program.
Here's what we know about the massive cyber attack that took down the internet on Friday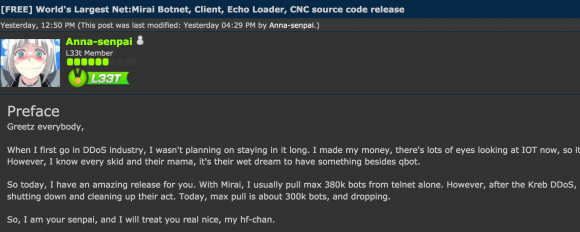 Welcome to the new internet.
The world is still coming to terms with a massive cyber assault that took whole sections of the internet offline last Friday, and the bleak news is that more of these giant hacks could be coming in the future.
From what we know so far, the hackers behind the attack targeted a company called Dyn, which provides the backbone of internet services for hundreds of websites, including Twitter, Reddit, and Amazon.
Dyn does this by acting as what's called a Domain Name System (DNS) host, effectively joining the dots between computers' numerical IP addresses and the text-based domain names (eg. ScienceAlert.com) that you visit every day.
Without that crucial service being performed, you can't be taken to the sites you want to visit, which is why millions of people in the US and Europe couldn't access sites like Spotify, Tumblr, PayPal, and CNN last week.
Basically, the web directory for those sites was broken, owing to a wave of three coordinated attacks targeting Dyn, and overloading its web infrastructure.
These attacks are known as Distributed Denial Of Service (DDOS), where hackers use multiple computers or devices to flood a target website with a massive number of fake visits simultaneously.
When this happens, it's like hundreds of thousands of people are all trying to access a website at the same time – and the website host has no way of telling the fake visits from the real ones. In a short amount of time, the site gets overloaded and can't respond to any requests.
A company like Dyn has systems in place to deal with DDOS attacks, but what made Friday's assault so dangerous is that it constituted a new vector for the technique: this botnet wasn't made up of computers like notebook or desktop PCs, but by other kinds of digital devices connected to the web.
These gadgets, often referred to as the Internet of Things (IoT), include smart TVs, digital video recorders, security cameras, webcams, baby monitors, and all sorts of 'smart' home devices like web-connected thermostats, coffee makers, and fridges.
There's a massive amount of these machines connected to the internet, but their security is often lousy – because people never change the default username and password controls when they buy them, they don't update the software, or they're just easily hacked due to vulnerable coding.
But the price for that lax security can be high. In Dyn's official statement on the DDOS attack, chief strategy officer Kyle York said the company had identifiedtens of millions of IP addresses in the assault – basically, a gigantic botnet of IoT gadgets were corralled into bringing Dyn's DNS services down.
Who could pull such a thing off? Well, the identity of the culprit hasn't been confirmed as yet, but how they did it is more easily explained.
Just last month, the source code for malware called Mirai was released on the internet. Mirai basically lets anyone create their own botnet armies, and it's specifically designed to recruit things like smart TVs and webcams.
And now that the source code has been distributed online, it will be easier for hackers to try to overload web sites and services using Mirai – which is what happened to Dyn last week.
As well-known US security blogger Brian Krebs explains:
"Mirai scours the web for IoT devices protected by little more than factory-default usernames and passwords, and then enlists the devices in attacks that hurl junk traffic at an online target until it can no longer accommodate legitimate visitors or users."
In the wake of the hack on Friday, Chinese electronics company XiongMai has started a product recall, after it discovered its surveillance cameras had been hijacked to pull off the attack.
If you don't recognise that name, that doesn't necessarily mean any internet-connected security cameras or webcams in your house weren't co-opted as part of the assault: XiongMai sells its tech to other companies, which then re-badge the cameras with other brands.
"It's remarkable that virtually an entire company's product line has just been turned into a botnet that is now attacking the United States," researcher Allison Nixon from security firm Flashpoint told Krebs.
"Some people are theorising that there were multiple botnets involved here. What we can say is that we've seen a Mirai botnet participating in the attack."
While Dyn was able to restore its services on Friday – giving back access to Twitter, Spotify, and Amazon – experts are warning that the worst may be yet to come.
When the sophistication of new botnet systems like Mirai is combined with the extremely poor security of devices like webcams and internet-connected coffee machines, it could be a calamity waiting to happen.
"[I]nsecure IoT devices are going to stick around like a bad rash – unless and until there is a major, global effort to recall and remove vulnerable systems from the internet," explains Krebs.
"In my humble opinion, this global clean-up effort should be funded mainly by the companies that are dumping these cheap, poorly-secured hardware devices onto the market in an apparent bid to own the market. Well, they should be made to own the cleanup efforts as well."
H/t: Gizmodo
UPDATE: 10/25/16 
Via. BrianKrebs internet security expert, founder of Krebson Security.
The answer is here: https://krebsonsecurity.com/2016/10/hacked-cameras-dvrs-powered-todays-massive-internet-outage/
many of these products from XiongMai and other makers of inexpensive, mass-produced IoT devices are essentially unfixable, and will remain a danger to others unless and until they are completely unplugged from the Internet.
That's because while many of these devices allow users to change the default usernames and passwords on a Web-based administration panel that ships with the products, those machines can still be reached via more obscure, less user-friendly communications services called "Telnet" and "SSH."
Telnet and SSH are command-line, text-based interfaces that are typically accessed via a command prompt (e.g., in Microsoft Windows, a user could click Start, and in the search box type "cmd.exe" to launch a command prompt, and then type "telnet" to reach a username and password prompt at the target host).
"The issue with these particular devices is that a user cannot feasibly change this password," Flashpoint's Zach Wikholm told KrebsOnSecurity. "The password is hardcoded into the firmware, and the tools necessary to disable it are not present. Even worse, the web interface is not aware that these credentials even exist."
---
Sign up become a patron and Show your support for alternative news

We use Bitcoin Too !  
12HdLgeeuA87t2JU8m4tbRo247Yj5u2TVP
In this video Luke Rudkowski talks about the latest drama between Putin and Russia going against Hillary Clinton and the U.S establishment. The situation this election is heating up and geo political posturing is bringing the two super powers against each other. For more news like this donate to us and invest in our news operation on http://wearechange.org/donate/
Sources
http://www.eonline.com/news/804149/ta…
http://www.dailystar.co.uk/news/lates…
https://www.theguardian.com/world/201…
http://www.msnbc.com/msnbc/hillary-cl…
https://theintercept.com/2016/10/10/i…
http://www.globalresearch.ca/clintons…
http://www.vox.com/world/2016/10/24/1…
http://www.aljazeera.com/news/2016/10…
http://www.zerohedge.com/news/2016-10…
https://www.almasdarnews.com/article/…
https://www.thesun.co.uk/news/2036476…
http://wearechange.org/russia-trolls-…
http://www.zerohedge.com/news/2016-10…
https://www.rt.com/usa/363940-us-syri…
http://www.zerohedge.com/news/2016-10…
https://www.nrk.no/norge/usa-stasjone…
http://www.zerohedge.com/news/2016-10…
Support WeAreChange by Subscribing to our channel HERE http://www.youtube.com/subscription_c…
Visit our main site for more breaking news http://wearechange.org/
Patreon https://www.patreon.com/WeAreChange?a…
SnapChat: LukeWeAreChange
Facebook: https://facebook.com/LukeWeAreChange
Twitter: https://twitter.com/Lukewearechange
Instagram: http://instagram.com/lukewearechange
Rep WeAreChange Merch Proudly: http://wearechange.org/store
OH YEAH since we are not corporate or government WHORES help us out http://wearechange.org/donate
We take BITCOIN too
12HdLgeeuA87t2JU8m4tbRo247Yj5u2TVP
In this video Luke Rudkowski talks about the latest Hillary Clinton election scandal as her operatives are caught red handed at the American United For Change operation implicating her. Find our more and stay tuned by investing in us on https://www.patreon.com/wearechange
Support WeAreChange by Subscribing to our channel HERE http://www.youtube.com/subscription_c…
Visit our main site for more breaking news http://wearechange.org/
Patreon https://www.patreon.com/WeAreChange?a…
SnapChat: LukeWeAreChange
Facebook: https://facebook.com/LukeWeAreChange
Twitter: https://twitter.com/Lukewearechange
Instagram: http://instagram.com/lukewearechange
Rep WeAreChange Merch Proudly: http://wearechange.org/store
OH YEAH since we are not corporate or government WHORES help us out http://wearechange.org/donate
We take BITCOIN too
12HdLgeeuA87t2JU8m4tbRo247Yj5u2TVP
Police Chief Timothy Altomare said the "oath keepers" hat appeared to violate the department's policy against officers espousing political beliefs.
Annapolis, Maryland — An Anne Arundel police officer has been suspended for displaying a hat bearing the name of a controversial anti-government group in the rear windshield of a police cruiser, a department spokesman said Tuesday.
The hat, which displayed the name "Oath Keepers," was brought to the department's attention Monday afternoon, after a mother of four from Crownsville spotted it in the parking lot of the Whole Foods at the Annapolis Towne Center.
The Oath Keepers bills itself as a non-partisan organization of current and former military who vow to uphold the U.S. Constitution "against all enemies, foreign and domestic." The group's controversial tactics have landed it on the radars of hate-watch groups like the Southern Poverty Law Center and the Anti-Defamation League.
Lt. Ryan Frashure, a police department spokesman, confirmed Tuesday morning that the officer's police powers have been suspended pending the outcome of an internal investigation.
Frashure identified the officer as a nine-year veteran of the department.
In a phone interview Monday afternoon, county Police Chief Timothy Altomare said the hat appeared to violate the department's policy against officers espousing political beliefs and vowed that such conduct would not be tolerated.
The department has 648 take home vehicles assigned to officers, Frashure said.
Despite the incident and the somewhat contentious national climate surrounding the U.S. presidential election, Altomare does not feel that any formal re-training is required, Frashure said.
"The prohibition against espousing political ideology while representing the police department is such a basic and well known tenant of our organizational culture," Frashure said Tuesday by email. "Officers should know better and 99.9 percent of them do."
Departmental vehicles are inspected at least once a month by supervisors to ensure that they are in proper working order and being sufficiently maintained, Frashure said. Following the incident, Altomare has asked supervisors to make sure that all vehicles are in compliance with departmental policies.
Frashure would not say whether the officer had been suspended with or without pay and declined to further comment on the matter citing personnel issues.
"Public safety professionals must have a relationship of total trust with the community," County Executive Steve Schuh said Tuesday when asked about the incident. "They can have no appearance of or actual bias of any kind — political, religious, ideological anything."
In recent years, the Oath Keepers has injected itself into the focus of national events.
In 2014, armed members showed up at protests in Ferguson, Missouri, following the shooting of Michael Brown, an unarmed black teenager by a white police officer. That same year, the militia was involved in an armed standoff with government officials at the Nevada Ranch of Cliven Bundy.
However, the group's president called for members to back off an armed standoff involving one of Bundy's sons at a federal wildlife refuge in Oregon last winter. Several people were arrested and one person was shot and killed by police in that incident.
McClatchy-Tribune News Service
Translated by Dmitry Lapa
Yoshinori Ohsumi, a cellular biologist from Japan, became a Nobel Prize winner in physiology and medicine "for discovering the mechanisms of autophagy." The Japanese scientist has scientifically substantiated that fasting is good for one's health, reports the Komsomolskaya Pravda Russian newspaper.
The Nobel Prize Committee's press release reads:
"Ohsumi's discoveries have led to a new paradigm in our understanding of how a cell processes its contents. His discoveries have opened new ways of understanding the fundamental importance of autophagy for a large number of physiological processes, such as adaptation to starvation and response to an infection."
Autophagy is the process of utilizing and recycling unnecessary or dysfunctional cellular components—the so-called cellular rubbish which accumulates in cells. The term "autophagy" originates from two Greek words which summarily mean "self-eating." Autophagy is intrinsic to living organisms, including those of human beings. Thanks to autophagy cells get rid of excess parts, while an organism gets rid of unnecessary cells.
Autophagy becomes especially intensive when an organism is under stress, for example, when it fasts. In this case a cell produces energy using its internal resources, that is, cellular rubbish, including pathogenic bacteria.
The Nobel Prize winner's discovery indicates that abstaining from food and keeping fasts is wholesome—the body truly cleans itself. This is confirmed by the Nobel Prize Committee.
According to Ohsumi's colleagues, autophagy protects organisms from premature senility. This process even probably rejuvenates organisms by creating new cells, removing defective proteins and damaged intracellular organelles from them, thus maintaining them in good condition.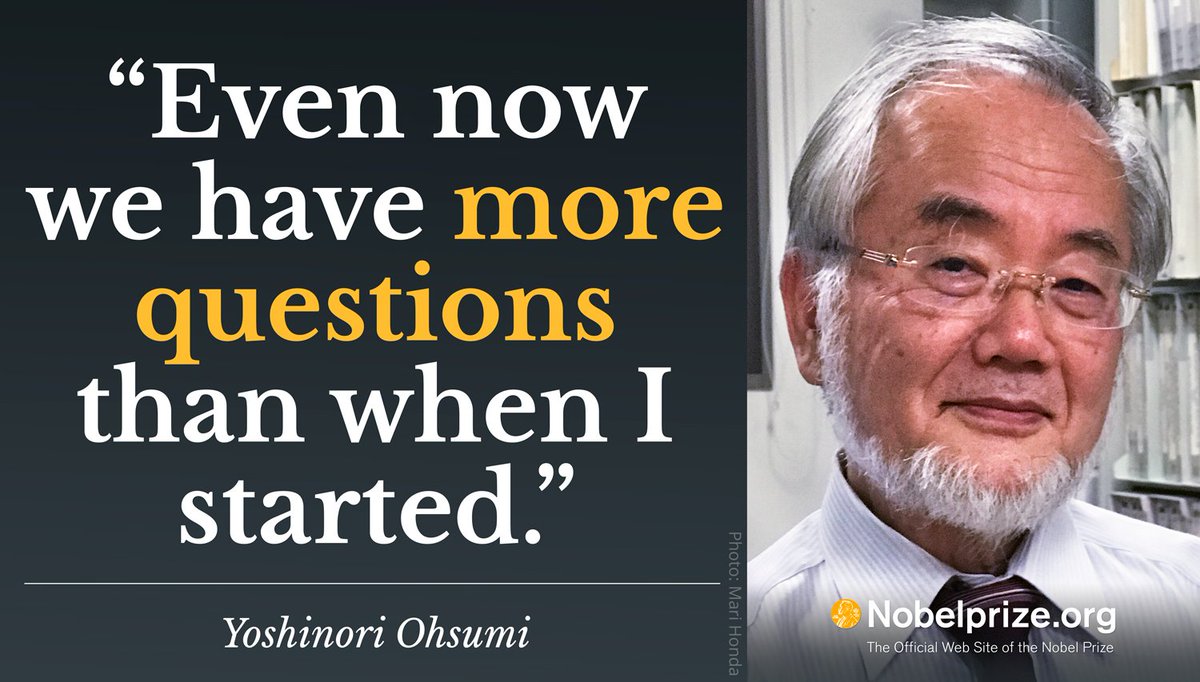 ---
Sign up become a patron and Show your support for alternative news

We use Bitcoin Too !  
12HdLgeeuA87t2JU8m4tbRo247Yj5u2TVP
Report: California soldiers must repay enlistment bonuses
RELATED
In one week, the U.S. government reneged on saying they wouldn't be doing business with private prison contractors and nearly 10,000 soldiers were told they'd be required to return their signing bonuses from almost a decade ago. This is the freedom of empire on display.
On Wednesday, Oct. 19, Mother Jones ran a story about the Obama administration's renewal of a contract with Tennessee-based Corrections Corporation of America (CCA). The deal, announced last Monday, Oct. 17, was with the South Texas Family Residential Center in Dilley, Texas. Through the contract, the center agreed to staff reductions in terms that would cut costs by 40 percent.
The center, which inters most of the country's immigrant mothers and children, is now set to be running until 2021. When the facility first opened in 2014, their contract had been awarded directly from the Department of Homeland Security (DHS), superseding the bidding process. With that deal, the DHS was to pay the center a set amount, no matter how many of their beds were occupied. The detention facility currently has 2,400 beds.
According to Mother Jones, CCA had earned 14 percent of its 2015 revenue from the South Texas facility.
More U.S. government contracts are in the works, with detention centers across the country operated by CCA. The company's CEO, Damon Hininger, told the Tennessean that Immigration and Customs Enforcement (ICE) — a branch of the DHS — wouldn't be able to afford funding for new detention facilities that weren't privately run.
Previous complaints of the CCA-operated detention center in South Texas included under-staffing and illness among incarcerated children. Most of the mothers at the facility insinuated that they were being treated unfairly, living in conditions that were prison-like, after fleeing gang violence in Central America, and elsewhere.
U.S. Rep. Zoe Lofgren (D-Calif.) called the South Texas Family Residential Center "costly to taxpayers," saying that it "achieves almost nothing, other than trauma to already traumatized individuals."
Only months after the Justice Department said it would end business with private prison contractors, the U.S. government reneged on that promise.
"CCA shares climbed on Monday [Oct. 17] after the company announced the renewed contract in Texas."
Additionally, the LA Times reported on a horde of California National Guard soldiers who had been ordered to pay back their enlistment bonuses from a previous decade, to the U.S. government.
"Short of troops to fight in Iraq and Afghanistan a decade ago, the California National Guard enticed thousands of soldiers with bonuses of $15,000 or more to reenlist to go to war.

Now the Pentagon is demanding the money back."
Over-payment is the name of the game here. The money awarded in enlistment bonuses to Guard troops was apparently handed out illegally. Now, those soldiers who risked their lives going to war are required to incur interest on what they were previously paid. If they don't, they could potentially face having their wages garnished.
Officials in the Guard were handing out funds apropos of their wilting to pressure to meet demand. That is, the demand of never-ending war.
Christopher Van Meter, 42, an Iraq war vet who formerly held rank as a Captain in the U.S. Army, told the LA Times that he had to re-work the mortgage on his house in order to pay back the debt he owed the Pentagon. The Army claimed he shouldn't have received his $25,000 in reenlistment bonuses, in tandem with $21,000 in student loan repayments.
"People like me got screwed," Van Meter said.
The former Army Captain was awarded a Purple Heart for his injuries in an incident where he had been struck by a roadside bomb that his vehicle had accidentally detonated.
A former master sergeant in the Army, Susan Haley, 47, who served a tour of duty in Afghanistan, in 2008, is currently paying back $20,500 in bonuses. Haley served in the Army for 26 years. Her husband and eldest son also served. While stationed in Afghanistan, her son lost a leg.
"I feel totally betrayed," Haley claimed.
She worries she'll have to sell her house, in order to pay back the bonuses.
"They'll get their money, but I want those years back."
With the burgeoning demand for soldiers, the Pentagon and California National Guard were under the gun to fulfill enlistment numbers. An official in California's Guard, Col. Michael S. Piazzoni, was responsible for some of the audits over the impropriety of the bonuses handed out to the unsuspecting men and women who had enlisted.
"The system paid everybody up front," Piazzoni said, "and then we spent the next five years figuring out if they were eligible."
From the LA Times:
"In 2010, after reports surfaced of improper payments, a federal investigation found that thousands of bonuses and student loan payments were given to California Guard soldiers who did not qualify for them, or were approved despite paperwork errors."
In 2011, one official from the Guard, Army Master Sgt. Toni Jaffe, was eventually sentenced to 30 months in a federal prison, for $15.2 million in false claims. In addition, three other Guard officials pleaded guilty to fraud.
In total, out of 14,000 cases investigated by auditors, about 9,700 soldiers of the Guard were ordered to repay some, if not all, of their bonuses.
So far, at least $22 million has been recouped. With a multitude of cases and noncompliance, the process is expected to continue for years.
Were the Clintons' involved with the criminal enterprise behind 911 or

Preparing the path for the false flag event itself? 

H/T Kevin Brant? 
Were the Clintons involved with the criminal enterprise behind 911 or preparing the path for the false flag event itself?
"[There exists] a shadowy Government with its own Air Force, its own Navy, its own fundraising mechanism, and the ability to pursue its own ideas of the national interest, free from all checks and balances, and free from the law itself."
— Daniel Inouye (Iran Contra Investigation)
"It appears that drug smuggling could very well be the illegal enterprise at the center of the criminal network behind 9-11…the illegal drug trade is where the interests of the Bush family, the Clintons, the CIA, and the Mossad all come together." Christopher Bollyn
Bush, Clinton & Mossad Ran the Cocaine Gravy Train (Mena)
https://youtu.be/Bx_iiSd1ink
A.I.G owned the largest fleet of small planes in the world
"the first plane of 9-11 flew directly into the secure computer room of a company belonging to Maurice Greenberg. Greenberg's insurance company A.I.G. also happened to be the crooked company in the middle of the [2008] bailout.
"ACE and Kroll, were run by the Greenberg family [whose] tentacles curled around the heart of the [911] tragedy."
"…AIG allegedly was laundering drug money, and was involved in the Afghanistan oil and gas pipelines. Greenberg and the Adnan Khasshogi family allegedly benefited from the Afghanistan narcotics trade and interests in the oil and gas pipelines, as well."
https://www.facebook.com/groups/IAmTheFaceofTruth.YourPosts/permalink/1149767331771272/
AIG was pulling off the same sort of nonsense in the 1980's but they couldn't have done it without Bill Clinton
https://www.google.com/…/aig-trial-just-more-proof-of-…/amp/
There were so many connections between 911 & Iran-Contra that Kevin Ryan called it a sequel.
https://www.google.com/…/911-as-a-sequel-to-iran-contra/amp/
Ptech, though known by FBI Bin Laden Unit Chief (later whistleblower) Robert Wright to be headed by a major Al Qaeda financier, [Bollyn traced this enterprise to Michal Goff & Israel] and funded by Stephens' former BCCI colleagues, was placed in charge of software management at every critical US Government agency- Defense, State, Justice, Energy, Transportation, the White House itself.
Ptech and a quasi government entity named MITRE, utilized PROMIS software to create the FAA's National Airspace System, in control of operations on 911.
http://www.constantinereport.com/who-is-jackson-stephens/
Ptech "produced software that derived from PROMIS, had an arti cial intelligence core, and was installed on virtually every computer system of the U.S. government and its military agencies on September 11, 2001,"
"Whoever plotted 9/11 definitely viewed the FAA as the enemy that morning. Overriding FAA systems would be the most effective way to ensure the attacks were successful,"
https://www.facebook.com/groups/IAmTheFaceofTruth.YourPosts/permalink/1067612326653440/
1996-1997: Ptech Begins to Get US Government Contracts (while Clinton was President)
http://www.historycommons.org/context.jsp…
While I cannot says that the cover-up of 911 would or would not be possible without the consolidation of the press, it was certainly easier once the mainstream press was reduced to just a handful of players. This feat was achieved under President Clinton with the help of the son of Iran-Contra alumni Michael Powell (Colin's son)
https://www.facebook.com/groups/IAmTheFaceofTruth.YourPosts/permalink/1066855343395805/
As Clinton left office his final act was a slate of controversial pardons including Marc Rich
Rich has long worked for the Mossad and with the Bush family." Rich not only provided some of the funding Israel needed to develop the Sol-gel (nano composite coatings) needed to bring down the Towers but he helped put in place the key individuals and campaniles later involved with the destruction of the WTC evidence. (Clinton acknowledged that requests from the pardon came from 911 key conspirators Scooter
Libby & Ehud Barack)
http://www.bollyn.com/9-11-archive-2010/
A few more facts to consider;
The wars & genocides in Bosnia & Kosovo followed the Monica Lewinsky scandal
https://www.facebook.com/groups/IAmTheFaceofTruth.YourPosts/permalink/993452920736048/
In many regards, Bosnia and Kosovo (1998-1999) were "dress rehearsals" for the destabilization of the Middle East (Iraq, Libya, Syria, Yemen).
http://www.globalresearch.ca/bill-clinton-worked-ha…/5474094
Some have called the Oklahoma City bombing Baby Godzilla: The 911 test run
https://www.facebook.com/groups/IAmTheFaceofTruth.YourPosts/permalink/1027805190634154/
The criminal drug running enterprise at the center of Iran Contra.
---
Sign up become a patron and Show your support for alternative news

We use Bitcoin Too !  
12HdLgeeuA87t2JU8m4tbRo247Yj5u2TVP
Russia has asked to send election monitors to three different U.S. state polling stations — Texas, Louisiana, and Oklahoma — according to reports by Russian media.
What can only be described as a trolling against the United States, which routinely accuses Russia of meddling in its elections, ignores all the corruption and illegal practices that have been perpetrated by both Hillary Clinton and her presidential campaign.
The U.S. State Department was not amused by Russia's request. One state election official threatened criminal action if Russian monitors showed up, according to Russia Today. State Department deputy spokesman Mark Toner called the Russian's suggestion a "PR stunt."
WH says Russia's intent unclear in seeking to monitor US election. @PressSec doesn't dispute @StateDept that Russian request a P.R. stunt.

— Mark Knoller (@markknoller) October 21, 2016
This all stems from when Russia's consul general in Houston, Alexander K. Zakharov, wrote letters back in September to officials in Texas, Louisiana, and Oklahoma, requesting that a Russian officer be present "for a short period of time, when convenient, with the goal of studying the U.S. experience in organization of the voting process."
In response to Mr. Zakharov's letter, the Texas secretary of state, Carlos H. Cascos, wrote back. "We are unable to accommodate your request to visit a polling station; however, our office is available to discuss generally the election process or perhaps facilitate a meeting with local election officials in Harris County to go over the general process with your representatives." Cascos added that, "[A]nyone entering a polling place without authorization would be committing a misdemeanor crime."
A spokeswoman for Louisiana Secretary of State Tom Schedler, Meg Casper, called it a "propaganda ploy." "We've allowed observers from overseas in the past from other countries, never from Russia," she said. She added that "…the FBI and Department of Homeland Security also told us not to do this."
Oklahoma Secretary of State, Chris Benge, turned down the request as well, citing Oklahoma law. "While it would be our honor to offer the opportunity to observe our voting process, it is prohibited under state law to allow anyone except election officials and voters in or around the area where the voting takes place," Chris Benge said.
This is so contradictory, it's nearly laughable. For instance, the United States often sends monitors to observe elections in countries with a history of voter fraud. So this is a retaliatory intervening by Russia, claiming that U.S. elections are rigged. And the U.S. is hypocritical for not allowing Russia to monitor its elections at the state level.
The further irony of all this?
"U.S. officials participated in a similar observation mission for Russia's parliamentary elections in September," according to Mark Toner, State Department deputy spokesman.
And there you have it.
(Writing by Aaron Kesel; editing by Bryan William Myers)