Blowing the Whistle: Former US Official Reveals Risks Faced by Internal Critics By Mark Hertsgaard, Felix Kasten, Marcel Rosenbach and Holger Stark
US President Barack Obama has said that Edward Snowden should have used official channels instead of taking NSA spying public. Now, a former high-ranking US government official has revealed how the Pentagon retaliates against internal critics.
John Crane doesn't live far from CIA headquarters on the south bank of the Potomac River, with its verdant forest and rolling hills. The Pentagon is just a few miles upstream. Crane, as a child of the US military-intelligence complex, feels at home here. He served as a part of the system for more than 25 years and he still believes in it — even if it has since declared him as its enemy.Crane is sitting in his kitchen. In front of him lies a leather briefcase embossed with the US seal. He is 60 years old, though he looks younger with his slicked-back hair and neatly trimmed beard. He still wears the typical uniform of day-to-day government business in Washington: a shirt monogrammed with his initials, cufflinks and a blazer with golden buttons. It's the way he showed up to work for more than a quarter century, when he flashed his badge to security and drove up to his office inside the complex on Army Navy Drive in Arlington, Virginia. For a long time, he could see the Pentagon, the American Department of Defense, right out his office window.
Later they moved, to a non-descript office tower a little further out, but Crane and his staff remained an important part of the Defense Department. Over the years, he made a career within the US military hierarchy. In his final role as assistant inspector general, he had finally made it up into the senior leadership ranks. Around 1,600 civil servants report to the inspector general, of whom around 90 worked for Crane until his departure. Their job is to follow up on internal problems, corruption and other violations of the law. In modern democracies, an inspector general is a kind of free safety who is supposed to ensure that the government apparatus is functioning according to the principles of the rule of law.
Crane's work inside the Pentagon was sensitive. It was his job to deal with grievances — from small squabbles to major scandals — within the military apparatus. He was responsible for relations with Congress and, first and foremost, the US defense apparatus' internal whistleblowing program — a kind of complaint box for the close to 3 million civilian and military employees of the Pentagon as well as for the NSA, which is subordinate to the Defense Department. He remained in the position until he began suspecting that his superiors had bent the rules in order to nullify one unwelcome whistleblower.
---
---
The conflict led Crane to question almost everything he had ever believed in or worked for. The man who, during his career, had attended to dozens of whistleblower cases decided to become one himself. In a new book,* and in several interviews with SPIEGEL, SPIEGEL TV and theGuardian, he has now told his story for the first time. It's one that covers far more than just the fate of a single high-ranking Pentagon employee who was ousted from his job in 2013 as a result of a dispute with his superiors.
Not Quite So Simple
The row stems from the fact that Crane disputes the version of events still put forward today by President Barack Obama and Democratic Party presidential candidate Hillary Clinton when discussing Edward Snowden, the most prominent whistleblower of our times. Snowden didn't have to go underground and he didn't have to take his story public — that's the message the US government constantly repeats. The system works, the error was made by Snowden: That has been Obama's subtext.
In reference to Snowden, Obama says there "were other avenues available for somebody whose conscience was stirred and thought that they needed to question government actions." Hillary Clinton has also expressed a similar sentiment during the primary campaign. Snowden "could have been a whistleblower" within the government apparatus, she said. "He could have gotten all of the protections of being a whistleblower. He could have raised all the issues that he has raised. And I think there would have been a positive response to that."
At his home in Virginia, Crane casts his gaze across the Potomac towards the Pentagon. He knows that the truth is rather different and that things aren't quite as simple as Obama and Clinton seek to portray them. How could Snowden have taken advantage of the internal avenues available? He wasn't a government official. He was the employee of a private company that worked for the NSA. As such, it was unclear whether Snowden enjoyed the same legal protections as whistleblowers within the government. And even if he were, Crane has doubts today that he would have been treated appropriately.
Crane sighs and struggles to find the right words to explain his doubts. "I witnessed a dramatic example of what can happen to a whistleblower if he behaves as stipulated and turns to the official channels," he says. Yet everything had seemed so well thought out when the government in the 1970s provided a contact point for whistleblowers within the military apparatus and the NSA.
After completing his university studies, Crane worked for a Republican Congressman named Bill Dickinson, a leading member of the Armed Services Committee. Dickinson had been one of the proponents of the idea of establishing an Office of the Inspector General. Once the position was created, Crane became one of the first employees in the office of the newly named inspector. During his career, he worked under around a dozen different inspector generals and helped build the so-called "hotlines" for whistleblowers. For Crane, whistleblowers are a pillar of the democratic system and he is convinced that they help improve the work of government.
After Chelsea Manning passed along to WikiLeaks hundreds of thousands of daily reports about the US campaigns in Afghanistan and Iraq along with diplomatic cables from US embassies around the world, Crane advocated for the establishment of a new internal system for filing complaints about classified and highly classified procedures — a system that was then realized. During his time at the Pentagon, Crane says, he had the Whistleblower Protection Act of 1978 printed in pamphlet form "so that employees in the Office of the Inspector General could read verbatim the law they were supposed to be implementing." Crane says he sought to "make sure there would never be an Edward Snowden."
Doubts
To this day, he has refrained from publicly endorsing the actions of Chelsea Manning and Edward Snowden. He considers Snowden's flight and ongoing exile in Russia to be a tragedy that could have been avoided. He still believes that internal channels would have been better. The errors Crane decries are those he thinks were made by the people in charge, who he thinks failed to properly implement guidelines and laws.
John Crane first began having doubts in 2004. Shortly before, he had been promoted to the role of assistant inspector general and, as such, part of upper management. These were the years immediately following Sept. 11, 2001. The attacks on the World Trade Center in New York and the Pentagon in Washington had fundamentally changed the way US security agencies operated, with the administration of President George W. Bush massively expanding their budgets and authority.
A small group of NSA employees viewed these changes with increasing concern. They recognized that the surveillance being undertaken* also captured information about US citizens — which they believed violated the US constitution. They saw that close to $4 billion was being spent on this program alone — money that was pumped into the companies that had been contracted — and they considered it to be a waste of taxpayers' money. They argued that an internal solution named ThinThread would have been better suited and saved billions.
The group is comprised of three former NSA employees, a former employee of the House Intelligence Committee as well as Thomas Drake, who was still employed by the NSA at the time in a leading position in its surveillance programs.
Drake turned to the NSA inspector general with his complaint. The rest of the group (Bill Binney, Kirk Wiebe, Ed Loomis and Diane Roark) complained to the office of the Pentagon Inspector General, where John Crane worked.* His staff had their own office at NSA headquarters in Fort Meade, Maryland, where signs have been hung in the hallways and elevators encouraging NSA employees to contact them if problems arise. In September 2002, an official complaint was submitted to Crane.
His inspectors met with Drake in January 2003 and repeatedly questioned him over the course of several years. Drake also delivered NSA documents to them in an effort to prove his allegations. Security staff logged each of his visits to the Office of the Inspector General. Drake felt he was under observation.
Crane's staff contradicted the findings of the NSA officials. After a detailed examination, they deemed the concerns to be largely well-founded — a slap in the face to those responsible under then-NSA head Michael Hayden. In 2006, the US Congress voted to shut down the controversial Trailblazer program, though NSA continued its mass surveillance through other methods.
'Extremely Unusual'
The story of the NSA whistleblower could have been a success story. But the five petitioners feared reprisals from the very beginning. Whereas four of them used their real names in their complaint, Thomas Drake only appears as a high-ranking employee from the management level — without his name, out of fear. Crane says he viewed Drake's fear of revenge as a warning signal and found it to be "extremely unusual." Internally, he pushed for further investigation into these concerns.
His boss rejected him. Crane was indignant. In his view, this was in violation of the rules governing the inspector general's work. "One would think that is exactly what we should be investigating," Crane says.
The fear was justified, as would become apparent during the summer of 2007. One morning that July, armed FBI officers raided the apartments and homes of the four whistleblowers named in the report. Four months later, they also turned up at the front door of the man who had sought to remain anonymous in the internal complaint: Thomas Drake.
Drake was a long-serving intelligence employee. For the intelligence service of the US Air Force, he once eavesdropped on radio communications from East Germany's National People's Army and the Stasi secret police from West German airspace. Later, he worked as an NSA contractor. His first day as a full-time employee at the agency was on Sept. 11, 2001.
Now he was being arrested by armed officers and charged under the Espionage Act of 1917 and threatened with 35 years in prison. He also lost his security clearance and, with it, his career — all because of trying to sound the alarm from the inside as a whistleblower using official channels he had trusted. Among the allegations against Drake were that he had leaked classified information to a reporter at the Baltimore Sun — a claim he denied. He also stood accused of saving an NSA document on his private computer.
Shortly before his trial was to begin, the government dropped all of the initial charges. Drake was sentenced to one year of probation and community service for the misuse of NSA computers. The judge in the case issued particularly harsh words against prosecutors, saying their actions had been "unconscionable." Nevertheless, Drake lost his job, his pension and many friends.
READ Part 2: Shredded Documents
---
SnapChat: LukeWeAreChange

fbook: https://facebook.com/LukeWeAreChange
Twitter: https://twitter.com/Lukewearechange

---
 HELP GIVE Luke a Trip To Germany -JOIN-
Sign up become a patron and Show your support for alternative news
for Just 1$

a month you can help Grow We are change
We use Bitcoin Too !  
12HdLgeeuA87t2JU8m4tbRo247Yj5u2TVP
READ MORE
During Tuesday's hearing of the House Foreign Relations subcommittee, former 9/11 Commission-member Tim Roemer refused to rule out the possibility that the Saudi Royal family knew about the plot prior to the attack — and urged the chairman to read the 28 classified pages of the 9/11 report.
Republican Representative Dana Rohrabacher asked the four-person panel whether they "believed that the royal family of Saudi Arabia did not know and was unaware that there was a terrorist plot being implemented that would result in an historic terrorist attack in the United States, in the lead up to 9/11?"
Roemer and Simon Henderson, the director of the Gulf and Energy Policy Program at the Washington Institute for Near East Policy, declined to raise their hands.
"Congressman, that is just too difficult a question for someone to raise their hand or put their hand down," Roemer explained, before suggesting that Rohrabacher read the 28-pages of the 9/11 report that were deemed classified, regarding international support for the attack.
The 28 classified pages have been a hotly contested issue, as former members of the 9/11 Commission, family members of victims of the attack, activists, and other lawmakers have long campaigned for their public release.
Rohrabacher further asserted that "the Saudi royal family [has] been right up to their eyeballs in supporting radical Islamic terror in the Middle East."
Last week, the Senate passed the Justice Against Sponsors of Terrorism Act, which was promoted to simplify the process for the families of 9/11 victims to sue Saudi Arabia and other foreign sponsors of terror. However, an amendment was added at the final moment by Senator Charles Schumer, granting the attorney general and secretary of state the power to stop any litigation against the Saudi government.
"How do I feel about the Justice Department being given this power? Not good," 9/11 widow Kristen Breitweiser told the New York Post. "Their failure to bring their own Saudi indictment reveals how little they care about holding the Saudis accountable for either their funding or operational support of the 9/11 hijackers.?"
In a bold move, Senator Rand Paul has filed an amendment to the National Defense Authorization Act (NDAA) to compel the Senate to publicly release the 28 classified pages of the 2002 investigation into the 9-11 attacks — if they want to get their defense budget.
Paul, along with the families of victims, activists, and other lawmakers, has long fought for the release of the classified pages.
"Information revealed over the years does raise questions about [Saudi Arabia's] support, or whether their support might have been supportive to these al-Qaeda terrorists," Paul told journalists last year.

"We can not let page after page of blanked-out documents be obscured behind a veil, leading these families to wonder if there is additional information surrounding these horrible acts."
The Kentucky Senator's amendment would require that the pages be released within 60 days of the NDAA being signed into law, but "identifying information" would be permitted to be kept secret if the release would create "imminent lawless action or compromise presently ongoing national security operations."
Paul's effort comes just after the Senate passed the Justice Against Sponsors of Terrorism Act, which was promoted as aiming to simplify the process for the families of 9/11 victims to sue Saudi Arabia and other foreign sponsors of terror. However, an amendment was added in the 11th hour by Senator Charles Schumer, granting the attorney general and secretary of state the power to stop any litigation against the Saudi government.
"How do I feel about the Justice Department being given this power? Not good," 9/11 widow Kristen Breitweiser told the New York Post. "Their failure to bring their own Saudi indictment reveals how little they care about holding the Saudis accountable for either their funding or operational support of the 9/11 hijackers.?"
Many believe that the 28 classified pages will help prove that the Saudi government was involved in funding al-Qaeda and colluding on the attack.
"Nearly every significant element that led to the attacks of September 11 points to Saudi Arabia," Terry Strada, National Chair of 9/11 Families & Survivors United for Justice Against Terrorism, and widow of Tom Strada, who died in the north tower of the World Trade Center during the 2001 attacks said, adding that "Money is the lifeblood of terrorism. Without money, 9/11 wouldn't have happened."
President Barack Obama is expected to make a decision about whether or not they will declassify the 28 pages in June. In the meantime, the White House is currently threatening to veto the bill.
For animal researchers, one of the most essential questions is that of consciousness. How do they view themselves and those around them? Even in humans, consciousness remains a perplexing problem for scientists — made all the more vexing because the answer is locked in our own brains.
One way for researchers to gain insight into how other animals view their lives is by observing their behavior when confronted with death. There is a good deal of evidence that various species of animals recognize and react to the deaths of one of their group members. Elephants, gorillas, dolphins and even magpies seem to mourn the loss of those close to them. Getting to view one of these somber rituals is rare, however, as most animals don't grieve for very long, and in the wild, bodies are soon claimed by predators.
Death and Loss
A group of researchers in China got a chance to not only glimpse the aftermath of a loss, but the events leading up to it as well. It's an event that they say provides important insights into animals' conception of death and loss.
As New Scientist reports, the researchers had been observing a group of snub-nosed monkeys in Southeast Asia, when a female, mated to the group's leader, began to show symptoms of noticeable distress, appearing weak and isolated. Her mate picked up on this as well, and began caring for her with unusual attentiveness, hovering around his mate and stroking her gently. About an hour after climbing a tree, the female fell to the ground where she passed away some 50 minutes later. All the while, her mate sat silently by her side, still tending to her.
After the female had died, the male monkey remained by her side for another five minutes before appearing to accept the reality of the situation. He moved away with the rest of the group, although he seemed noticeably reluctant, and gazed back toward his mate's final resting place on several occasions. Though the researchers buried the body, he returned the next day to hover over the place where she died. The researchers published their observations Monday in the journal Current Biology.
A Time to Grieve
Grieving rituals are not new in the animal kingdom, although this is the first time such behavior has been observed in snub-nosed monkeys.
Previous studies of snub-nosed monkeys had focused only on how mothers responded to dead infants. One key finding in studies of primates' responses to death, as it relates to consciousness, is the recognition that life and death are separate. The fact that the male snub-nosed monkey seemed to mark his mates death with expressions of tenderness, while also eventually walking away, indicated both a level of response to death and, possibly, a realization of its finality.
This has important ramifications for understanding how animals perceive life — it shows that some species likely have an innate understanding of when life is present and when it is not.
Observing the behavior of the other monkeys both before and after her death revealed information about the monkeys' social structure as well. In social animals such as monkeys, building and reinforcing bonds between community members is crucial to the group's survival. Marking the death of a group member may serve to maintain social solidarity between other group members and uphold notions of caring and support.
In other groups of primates, such as chimpanzees and macaques, surviving group members engage in more grooming after the death of one of their kin, the friendly activity likely serves to compensate for the tragedy of losing one of their own. This not only strengthens group dynamics, it also speaks to the emotional impact of losing a close group member — research has shown that death can elicit both rage and compassion in primates, as well as elevate stress levels.
Humans have developed a wide range of responses to death that differ from culture to culture, but all serve the same purpose: to lend meaning to life. By honoring those who have passed away, we better our own lives through the reaffirmation of community. While we can never, and should never, apply our own values to those of animals, it appears that death holds a special significance for them as well, revealed by both the expression of personal grief and the public reaffirmation of life.
READ MORE: http://blogs.discovermagazine.com/d-brief/2016/05/25/grieving-monkey-mourns-his-mate/#more-15479
---
---
 HELP GIVE Luke a Trip To Germany -JOIN-
Sign up become a patron and Show your support for alternative news
for Just 1$

a month you can help Grow We are change
We use Bitcoin Too !  
12HdLgeeuA87t2JU8m4tbRo247Yj5u2TVP
MORE
New from The HILL
Dems discuss dropping Wasserman Schultz
Democrats on Capitol Hill are discussing whether Rep. Debbie Wasserman Schultz should step down as Democratic National Committee (DNC) chairwoman before the party's national convention in July.
Democrats backing likely presidential nominee Hillary Clinton worry Wasserman Schultz has become too divisive a figure to unify the party in 2016, which they say is crucial to defeating presumptive GOP nominee Donald Trump in November.
Wasserman Schultz has had an increasingly acrimonious relationship with the party's other presidential candidate, Bernie Sanders, and his supporters, who argue she has tilted the scales in Clinton's favor.
"There have been a lot of meetings over the past 48 hours about what color plate do we deliver Debbie Wasserman Schultz's head on," said one pro-Clinton Democratic senator.
The lawmaker said senators huddled on the chamber floor last week to talk about Wasserman Schultz's future and estimated that about a dozen have weighed in during private conversations.
"I don't see how she can continue to the election. How can she open the convention? Sanders supporters would go nuts," said the lawmaker, who requested anonymity because of the sensitive nature of the discussions.
There is no indication Wasserman Schultz, who is also a Florida congresswoman, has any plans to leave her post. And Senate sources stress that a final decision won't be made until Clinton and Sanders negotiate some type of deal aimed at healing the party. President Obama, who selected Wasserman ­Schultz as chairwoman in 2011, is expected to play a major role in any such talks.
The Clinton and Sanders campaigns have already struck a deal with Wasserman Schultz to limit her role in the convention's platform committee.
Under DNC rules, she could have appointed all 15 members of the platform committee but instead picked only four. Clinton got to fill six positions, and Sanders chose five.
The concession, however, may not be enough to keep her in the job through the Democratic National Convention.
A senior Senate Democratic aide said, "There's a strong sentiment that the current situation is untenable and can only be fixed by her leaving. There's too much water under the bridge for her to be a neutral arbiter."
Another Democratic senator who supports Clinton said Wasserman Schultz will hurt her chances of rallying the liberal base in the fall.
"We need to get this figured out and come together," said the lawmaker. "Hillary's got the nomination. She needs Bernie's energy. It's time for her to accommodate. It's time to pick hard-nosed people to cut through things and figure out a deal."
They need to know this is their party," the lawmaker said, observing that if Wasserman Schultz were to be replaced as party leader, young liberals may become more enthusiastic about the ticket.
Lawmakers who have discussed the end of Wasserman Schultz's tenure acknowledge the fate would be unfair
because she's worked hard to help the party. But they say the greater priority is to mollify restive liberals backing Sanders.
Wasserman Schultz and Sanders backers have clashed on Twitter in the wake of the chaotic Nevada Democratic convention earlier this month.
Sanders, who claimed the party establishment gave Clinton an unfair advantage in Nevada, has since endorsed Wasserman Schultz's primary opponent. He also said he would not want her to continue as DNC chief if he were to become president.
Among Democrats, the view that Wasserman Schultz should go in the name of party unity isn't unanimous.
Sen. Barbara Mikulski (D-Md.), the dean of Senate Democratic women, said Wasserman Schultz has done well in moderating the primary fight between Clinton and Sanders.
"I think Debbie Wasserman Schultz has done a good job. If you look at her platform committee appointments, she really gave a lot of room to Bernie supporters," Mikulski said.
Mikulski said she was not aware of conversations about replacing the DNC chairwoman.
"That's not going to happen. I certainly wouldn't let it happen," Sen. Bill Nelson (D-Fla.) said of the prospect of Wasserman Schultz leaving the DNC before the convention.
Nelson was one of several senators who called to speak on the record after The Hill contacted the DNC for comment.
Sen. Tim Kaine (D-Va.), a former DNC chairman whose name has been floated as a possible running mate for Clinton, said: "We don't need to be making a change in chairs right now as we're coming to the conclusion of this. I strongly believe that."
Sen. Kirsten Gillibrand (D-N.Y.), one of the rising female stars of the upper chamber, said, "She helped elect Barack Obama twice, and she's going to help elect our nominee, whom I believe should be Hillary."
In an emailed statement to The Hill, House Democratic Leader Nancy Pelosi (Calif.) said, "DNC Chairwoman Wasserman Schultz enjoys the support of members of the House Democratic Caucus for her leadership in unifying the party and winning in November."
An aide to Vice President Biden said, "He supports her and her leadership of the committee."
Sen. Jeanne Shaheen (D-N.H.), House Democratic Whip Steny Hoyer (Md.) and House Democratic Caucus Chairman Xavier Becerra (Calif.) also contacted The Hill to express their support for her.
"The real story is you have a bunch of notable U.S. senators and members of Congress on the record expressing support for the strong leadership Rep. Debbie Wasserman Schultz has provided at the party, and an anonymous source who disagrees," said Luis Miranda, the DNC's communications director.
"She's going to continue to focus on uniting Democrats and on being an asset to help elect them up and down the ballot in November, just as she's done for many in both chambers," he added.
But a neutral Democratic strategist involved in talks between constituencies on either side of the Clinton-Sanders divide said electing a new chairman "would help everyone."
"I think that would help the Hillary campaign. That would be a symbol to the Bernie people that Hillary is hearing them," he said.
Still, Clinton is known for valuing loyalty, and pushing Wasserman Schultz out could signal weakness. The Florida legislator endorsed Clinton over Obama in 2008.
The Sanders campaign and its allies have accused her of giving Clinton favorable treatment in an array of areas.
They point to several instances of perceived bias, such as scheduling televised debates at times of lower viewership, suspending Sanders's access to a shared voter database and setting up a joint fundraising committee with Clinton's campaign.
Sanders campaign manager Jeff Weaver recently alleged that Wasserman Schultz has been "working against" Sanders for "personal reasons."
"It's been clear there is a pattern of conduct from the beginning of this campaign that has been hostile to Bernie Sanders and his supporters, and really, she's become a divisive figure in the party," he told MSNBC host Steve Kornacki.
The Clinton campaign did not respond to a request for comment.
The Sanders campaign questioned Wasserman Schultz's ability to engage the party's various blocs.
"Sen. Sanders has said that if elected president he would not support Debbie Wasserman Schultz as chair of the Democratic National Committee. He believes that we need a chair who can effectively reach out to all the constituencies that are part of the Democratic Party," said spokesman Michael Briggs.
Following the uproar at the Nevada convention earlier this month, some pro-Clinton lawmakers wanted Sanders to call for party unity, but he opted instead to rip the party establishment.
"Unfortunately, the senator's response was anything but acceptable," Wasserman Schultz told CNN. "It certainly did not condemn his supporters for acting violently or engaging in intimidation tactics, and instead added more fuel to the fire."
That response struck many Democrats — Clinton and Sanders supporters alike — as tone-deaf.
"It's very important for her to adopt a role of pouring oil on troubled waters. She did the opposite last week when she poured gasoline on the events that occurred in Nevada," said Sen. Jeff Merkley(D-Ore.), the only member of the Senate who has endorsed Sanders.
He said, however, that he was "heartened" that Wasserman Schultz allowed Sanders to appoint five members to the platform committee.
When asked if Wasserman Schultz should stay on as DNC chairwoman through the convention, Merkley said, "I'll leave that to others."
READ MORE: http://thehill.com/homenews/campaign/281147-dems-discuss-dropping-wasserman-schultz
---
SnapChat: LukeWeAreChange

fbook: https://facebook.com/LukeWeAreChange
Twitter: https://twitter.com/Lukewearechange

---
 HELP GIVE Luke a Trip To Germany -JOIN-
Sign up become a patron and Show your support for alternative news
for Just 1$

a month you can help Grow We are change
We use Bitcoin Too !  
12HdLgeeuA87t2JU8m4tbRo247Yj5u2TVP
Circleofdocs.com compiled a list of 30 scientific studies that show a link between vaccines and autism, disproving the myth that no official research papers exist to support what alternative doctors have been saying for years.
These papers can be shown to medical doctors and public health officials who wish to see peer reviewed scientific studies to back up the claims that autism is a direct result from receiving a vaccination.
The first research paper presented was the first one ever written on the subject, from 1943. Child Psychiatrist Leo Kanner discovered 11 children over the course of several years who displayed a novel set of neurological symptoms that had never been described in the medical literature, where children were withdrawn, uncommunicative and displayed similar odd behaviors. This disorder would become known as "autism." In the paper, Dr. Kanner noted that onset of the disorder began following the administration of a small pox vaccine. This paper, was published in 1943, and evidence that vaccination causes an ever increasing rate of neurological and immunological regressions, including autism, has been mounting from that time until now.
Autistic Disturbances of Affective Contact
Leo Kanner, Johns Hopkins University, 1943
"Since 1938, there have come to our attention a number of children whose condition differs so markedly and uniquely from anything reported so far, that each case merits – and, I hope, will eventually receive – at detailed consideration of its fascinating peculiarities."
1. Hepatitis B Vaccination of Male Neonates and Autism
Annals of Epidemiology, September 2009
CM Gallagher, MS Goodman, Stony Brook University Medical Center
Boys vaccinated as neonates had threefold greater odds for autism diagnosis compared to boys never vaccinated or vaccinated after the first month of life.
2. Porphyrinuria in childhood autistic disorder: Implications for environmental toxicity
Toxicology and Applied Pharmacology, 2006
Robert Natafa, et al, Laboratoire Philippe Auguste, Paris, France
These data implicate environmental toxicity in childhood autistic disorder.
3. Theoretical aspects of autism: Causes—A review
Journal of Immunotoxicology, January-March 2011
Helen V. Ratajczak, PhD
Autism could result from more than one cause, with different manifestations in different individuals that share common symptoms. Documented causes of autism include genetic mutations and/or deletions, viral infections, and encephalitis following vaccination.
4. Uncoupling of ATP-mediated Calcium Signaling and Dysregulated IL-6 Secretion in Dendritic Cells by Nanomolar Thimerosal
Environmental Health Perspectives, July 2006.
Samuel R. Goth, Ruth A. Chu Jeffrey P. Gregg
This study demonstrates that very low-levels of Thimerosal can contribute to immune system disregulation.
5. Gender-selective toxicity of thimerosal
Exp Toxicol Pathol. 2009 Mar;61(2):133-6. Epub 2008 Sep 3.
Branch DR, Departments of Medicine and Laboratory Medicine and Pathobiology, University of Toronto
A recent report shows a correlation of the historical use of thimerosal in therapeutic immunizations with the subsequent development of autism; however, this association remains controversial. Autism occurs approximately four times more frequently in males compared to females; thus, studies of thimerosal toxicity should take into consideration gender-selective effects. The present study was originally undertaken to determine the maximum tolerated dose (MTD) of thimersosal in male and female CD1 mice. However, during the limited MTD studies, it became apparent that thimerosal has a differential MTD that depends on whether the mouse is male or female.
6. Comparison of Blood and Brain Mercury Levels in Infant monkeys exposed to Vaccines Containing Thimerosal
Environmental Health Perspectives, Aug 2005.
Thomas Burbacher, PhD, University of Washington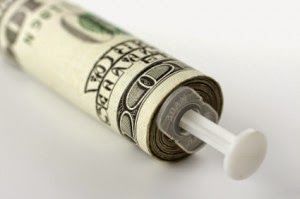 This study demonstrates clearly and unequivocally that ethyl mercury, the kind of mercury found in vaccines, not only ends up in the brain, but leaves double the amount of inorganic mercury as methyl mercury, the kind of mercury found in fish. This work is groundbreaking because little is known about ethyl mercury, and many health authorities have asserted that the mercury found in vaccines is the "safe kind." This study also delivers a strong rebuke of the Institute of Medicine's recommendation in 2004 to no longer pursue the mercury-autism connection.
7. Increases in the number of reactive glia in the visual cortex of Macaca fascicularis following subclinical long-term methyl mercury exposure
Toxicology and Applied Pharmacology, 1994
Charleston JS et al, Department of Pathology, School of Medicine, University of Washington
The identities of the reactive glial cells and the implications for the long-term function and survivability of the neurons due to changes in the glial population following subclinical long-term exposure to mercury are discussed.
8. Neuroglial Activation and Neuroinflammation in the Brain of Patients with Autism
Annals of Neurology, Feb 2005.
Diana L. Vargas, MD [Johns Hopkins University]
This study, performed independently and using a different methodology than Dr. Herbert (see above) reached the same conclusion: the brains of autistic children are suffering from inflammation.
9. Autism: A Brain Disorder, or a Disorder That Affects the Brain?
Clinical Neuropsychiatry, 2005
Martha R. Herbert M.D., Ph.D., Harvard University
Autism is defined behaviorally, as a syndrome of abnormalities involving language, social reciprocity and hyperfocus or reduced behavioral flexibility. It is clearly heterogeneous, and it can be accompanied by unusual talents as well as by impairments, but its underlying biological and genetic basis in unknown. Autism has been modeled as a brain-based, strongly genetic disorder, but emerging findings and hypotheses support a broader model of the condition as a genetically influenced and systemic.
10.
Activation of Methionine Synthase by Insulin-like Growth Factor-1 and Dopamine: a Target for Neurodevelopmental Toxins and Thimerosal
Molecular Psychiatry, July 2004.
Richard C. Deth, PhD [Northeastern University]
This study demonstrates how Thimerosal inhibits methylation, a central driver of cellular communication and development.
---
READ THE REST AT http://circleofdocs.com/30-solid-scientific-studies-that-prove-vaccines-cause-autism/
---
SnapChat: LukeWeAreChange

fbook: https://facebook.com/LukeWeAreChange
Twitter: https://twitter.com/Lukewearechange

---
 HELP GIVE Luke a Trip To Germany -JOIN-
Sign up become a patron and Show your support for alternative news
for Just 1$

a month you can help Grow We are change
We use Bitcoin Too !  
12HdLgeeuA87t2JU8m4tbRo247Yj5u2TVP
Permit fees for rain barrels start at $31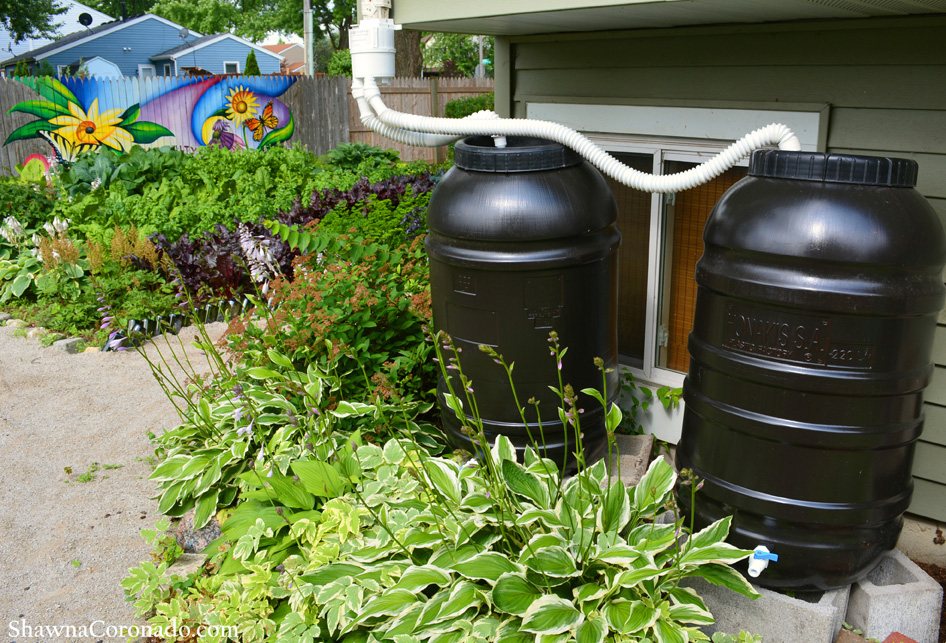 PARMA Residents wanting to install a rain barrel in their yards will have to pay a steeper fee than what was originally believed.
The fee is $31 for one barrel, $32 for two, $33 for three and so on.
Last week, the Sun Post reported that it would cost just $1 to install a rain barrel.
That was based on a reading of a rain-barrel ordinance that City Council approved May 7. The ordinance
established regulations for rain barrels.
The ordinance — while referencing another pre-existing code section — seems to state that the city fee for "storm water storage containers" is $1.
However, looks are deceiving.
What the ordinance did not say is that — under the other pre-existing code section — there is a base fee of $30 for storm water storage containers and other plumbing items.
So to calculate rain-barrel fees, residents should start with $30, then add $1 for each barrel they want to install.
Paul Deichmann, city engineer, believes the rain-barrel fee was established after 2008. It has remained unchanged since then.
But if the fee hasn't changed, why did the city bother mentioning it — and the pre-existing code section — in the new rain-barrel ordinance?
The answer is that under pre-existing code, a rain barrel or barrels were referred to as a "household rain collection system."
The new ordinance replaces that term "storm water storage containers" so that rain barrels are not restricted to residential properties, Deichmann said. After all, businesses might want rain barrels, too.
In addition, the city added a new fee for the removal of rain barrels from properties. It will cost the base fee of $30 plus $50 for each rain-barrel system for a total of $80.
"This was added because it is anticipated that removal of a rain barrel system may be complicated if downspouts going into the ground have been plugged as part of the installation of the barrel," Deichmann said in a May 14 e-mail to the Sun Post.
Residents installing rain barrels might disconnect their storm-water downspouts from underground sewers and redirect storm water to the rain barrels. If they later remove the barrels, they might have to reconnect their downspouts to the sewers.
"It may require more than one (city) inspection to properly restore the drainage," Deichmann said.
In addition, Deichmann pointed out that residents with rain barrels can earn credits toward reductions in their storm-water assessment fees.
The Northeast Ohio Regional Sewer District, starting next year, is scheduled to start charging those assessments to all property owners in the district.
If residents remove rain barrels, they would lose the storm-water credits, and the city wants to track that, Deichmann said.
See more Parma news at cleveland.com/parma.
---
SnapChat: LukeWeAreChange

fbook: https://facebook.com/LukeWeAreChange
Twitter: https://twitter.com/Lukewearechange

---
 HELP GIVE Luke a Trip To Germany -JOIN-
Sign up become a patron and Show your support for alternative news
for Just 1$

a month you can help Grow We are change
We use Bitcoin Too !  
12HdLgeeuA87t2JU8m4tbRo247Yj5u2TVP
Since the publication of American Sniper, Kyle's exploits in Iraq during the height of the war have taken on almost mythic proportions and many of his fellow soldiers regard his actions during his four deployments in Iraq as heroic. During the November 2004 American siege of Fallujah, for example, Kyle saved an injured Marine's life by dragging him to safety while taking and returning fire down an alleyway.
Kyle also wrote in his book that he had 160 "confirmed kills" as a sniper. Service members in battle largely self-report the number of enemy combatants they kill.
"SEALs are silent warriors, and I'm a SEAL down to my soul," Kyle wrote inAmerican Sniper. "If you want to check me out, ask a SEAL."
Two members of the SEAL community said that while Kyle's actions under fire were commendable, he tarnished his accomplishments through misrepresentation.
"It takes away from the legitimate heroism he showed," said a retired SEAL who was deployed to Iraq when Kyle was also deployed there.
The 2004 incident resulted in a Bronze Star with Valor, one of three that Kyle was awarded. That action was recommended by his commanding officers for a Silver Star, but it was denied by the secretary of the Navy at the time. Kyle was aware that the Silver Star was denied, according to his autobiography, and did not count it among the two Silver Stars he claimed to receive. He did not say in the book what either of those Silver Stars were for.
Retired Army Lt. Col. Robert Bateman, a military historian, said that public reports of stolen valor became more common in the decade after the Vietnam War. Bateman also said it was inexcusable that Kyle, or any other veteran, would inflate his record, even if the veteran, like Kyle, had demonstrated clear heroism during his service.
---
SnapChat: LukeWeAreChange

fbook: https://facebook.com/LukeWeAreChange
Twitter: https://twitter.com/Lukewearechange

---
Résumé inflation may be less of a scandal for civilians, Bateman said, but for those in the military "some elements are paid in blood."
A retired SEAL officer said several of Kyle's commanding officers were aware that he had misrepresented how many decorations he had collected. The retired officer attended the ceremony for Kyle's single Silver Star, which was awarded to him for a 2006 deployment in Ramadi, Iraq. "During 32 sniper overwatch missions," the citation reads, "he personally accounted for 91 confirmed enemy fighters killed."
When asked if he had been aware of Kyle's inaccurate accounting of his awards, Jocko Willink, one of Kyle's former commanding officers, said, "Chris Kyle, like many of the SEALs, soldiers, and Marines I had the honor to serve with, deserve much more than whatever ribbons and medals they received."
Another former commanding officer, Leif Babin, declined to comment. Willink and Babin co-authored a book, Extreme Ownership, which details their time commanding SEALs in Iraq. It includes a section about Kyle's prowess as a sniper, but does not tally his medals.
This is not the first time that Kyle has been accused of misrepresentation. In 2014, just over a year after Kyle's death, a Minnesota jury found that he had lied in American Sniper and defamed former Minnesota Gov. Jesse Ventura by claiming to have punched Ventura out at a bar in Coronado, California. The jury awarded Ventura, who served in a precursor unit to the Navy SEALs during the Vietnam War, $1.8 million in damages and ordered Kyle's widow, Taya Kyle, to pay. (Taya Kyle is appealing the ruling.)
When contacted by The Intercept, Taya Kyle, through a representative, declined to comment about her husband's service record.
The former SEAL officer who attended Kyle's Silver Star ceremony said it was a poorly kept secret in the naval special operations community that Kyle embellished his record. "The SEAL leadership was aware of the embellishment, but didn't want to correct the record because Kyle's celebrity status reflected well on the command."
"Everybody went on a pilgrimage to his funeral at Cowboys Stadium," the ex-SEAL said, "knowing full well his claims weren't true."
READ MORE: https://theintercept.com/2016/05/25/american-sniper-chris-kyle-distorted-his-military-record-documents-show/
 HELP GIVE Luke a Trip To Germany -JOIN-
Sign up become a patron and Show your support for alternative news
for Just 1$ a month you can help Grow We are change
We use Bitcoin Too !  
12HdLgeeuA87t2JU8m4tbRo247Yj5u2TVP
The End Of The U.S., Saudi Arabian Relationship And Its Grave Consequences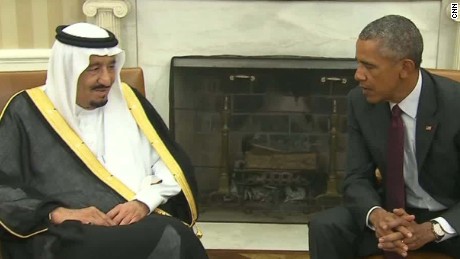 In this video Luke Rudkowski breaks down the latest developments on the deteriorating relationship between the U.S and Saudi Arabia. We go over the new law that puts on Barack Obama's desk that will lead to a direct confrontation with Saudi Arabia and the Saudis response to it. We explain why there is so much tension right now in this long term relationship and how it has to do with the international petro-dollar oil sales. Support and invest in us on https://www.patreon.com/WeAreChange with just $1 a month we can be a fully free independent news organization for you and by you, with your investment we can do so much more.
developments on the deteriorating relationship between the U.S and Saudi Arabia. We go over the new law that puts on Barack Obama's desk that will lead to a direct confrontation with Saudi Arabia and the Saudis response to it. We explain why there is so much tension right now in this long term relationship and how it has to do with the international petro-dollar oil sales. Support and invest in us on https://www.patreon.com/WeAreChange with just $1 a month we can be a fully free independent news organization for you and by you, with your investment we can do so much more.

SOURCES

http://www.independent.co.uk/news/wor…

http://thefreethoughtproject.com/saud…

http://wearechange.org/saudi-press-91…

http://www.wnd.com/2016/05/saudi-pape…

http://therundownlive.com/bombshell-r…

http://www.salem-news.com/articles/se…

http://thefreethoughtproject.com/year…

https://www.youtube.com/watch?v=rJsJj…

http://www.cnn.com/2016/05/17/politic…

http://abcnews.go.com/International/w…

https://twitter.com/Partisangirl/stat…

http://www.mcclatchydc.com/news/natio…

http://foreignpolicy.com/2016/04/25/i…

http://www.latimes.com/opinion/op-ed/…

http://www.huffingtonpost.com/doug-ba…

http://www.globalresearch.ca/the-secr…

http://www.huffingtonpost.com/entry/s…

http://www.pbs.org/newshour/making-se…

http://www.globalresearch.ca/is-saudi…

http://www.cnbc.com/2016/04/22/russia…

http://www.businessinsider.com/saudi-…

http://oilprice.com/Energy/Crude-Oil/…

https://www.rt.com/business/331139-ru…

http://www.usapoliticstoday.com/goodb…

Support WeAreChange by Subscribing to our channel HERE http://www.youtube.com/subscription_c…

---

SnapChat: LukeWeAreChange
fbook: https://facebook.com/LukeWeAreChange
Twitter: https://twitter.com/Lukewearechange


---
 HELP GIVE Luke a Trip To Germany -JOIN-
Sign up become a patron and Show your support for alternative news
for Just 1$

a month you can help Grow We are change
We use Bitcoin Too !  
12HdLgeeuA87t2JU8m4tbRo247Yj5u2TVP
Hillary Clinton failed to report several hacking attempts, grew afraid of opening emails 
Former Secretary of State Hillary Clinton's use of a secret email to conduct official business broke a number of department policies, an inspector general concluded in a report sent to Capitol Hill Wednesday that also suggests she used the account to try to hide her communications from the public.

The 83-page report, obtained by The Washington Times, is devastating in its evaluation of Mrs. Clinton's behavior, saying it can find no record of her getting approval from either security or legal staffers for her unique arrangement. The report also undercuts many of her campaign's explanations for her use of the system, dismisses comparisons to her predecessors' email use, and points to repeated hacking attempts that she failed to report.

After one of the 2011 hack attempts Mrs. Clinton's tech staffer shut the server down for a few minutes, hoping that would solve the situation, but quickly warned top aides not to send Mrs. Clinton "anything sensitive" after the attempted breach, according to the report, which was obtained by The Washington Times.
---
SnapChat: LukeWeAreChange

fbook: https://facebook.com/LukeWeAreChange
Twitter: https://twitter.com/Lukewearechange

---
After another suspicious attempt Mrs. Clinton said she was scared to open email — but failed to report the matter.
 "Notification is required when a user suspects compromise of, among other things, a personally owned device containing personally identifiable information," the investigators said. "However, OIG found no evidence that the Secretary or her staff reported these incidents to computer security personnel or anyone else within the Department."
At one point in 2010, Mrs. Clinton's emails were ending up in subordinates' spam filters because they were
coming from a non-state.govaccount. One of her top aides urged her to sign up for an official account or letting everyone in the department know of her address so she could be added as a verified account, but she refused, saying she didn't "want any risk of the personal being accessible."

In 2011, technology staffers proposed giving her an official department Blackberry to replace her personal device, which was malfunctioning — but warned it would make her messages subject to open-records requests. Her top personal aide, Huma Abedin, rejected the suggestion, saying it "doesn't make a whole lot of sense."

Mrs. Clinton, in a striking move, refused to cooperate with the probe. All of her colleagues did: current Secretary John Kerry and former Secretaries Colin Powell, Condoleezza Rice and Madeleine Albright.

Mrs. Clinton's staff was also reluctant, the investigators said. Her chief of staff, deputy chiefs of staff and her technology gurus all refused to cooperate with the probe.
The emails have proved damaging to Mrs. Clinton, the frontrunner for the Democratic presidential nomination.
Her campaign didn't immediately respond to a request for comment Wednesday morning, but she has said her use of the secret email account was not a good choice.

Still, she's insisted she did not break any laws and did not risk secure information.
The new report lays out many of the details of Mrs. Clinton's server. The domain name clintonemail.com was registered on Jan. 13, while she was still serving in the Senate and before she was confirmed to be secretary on Jan. 21.

State Department staffers were repeatedly asked to help solve problems with Mrs. Clinton's server and her devices, such as her Blackberry — particularly in trying to communicate between her secret address and the state.gov accounts used by most of her subordinates.

But the inspector general was unable to discover who gave the final approval for Mrs. Clinton to use the odd arrangement. The department's legal office said it was not asked to review or approve the setup, and was unaware of anyone else approving it — though some of them did email Mrs. Clinton on her secret account.

Democrats have pointed to Mr. Powell, who also used a personal email account while at the department, as precedent for Mrs. Clinton's actions.

"The Inspector General confirmed what we have known all along — that Secretary Clinton followed the practice of her predecessor when she used a personal email account," said Rep. Elijah E. Cummings, ranking Democrat on the House Oversight Committee. "While Secretary Clinton preserved and returned tens of thousands of pages of her emails to the Department for public release, Secretary Powell returned none. Republicans need to stop wasting taxpayer dollars singling out SecretaryClinton just because she is running for President."

But the inspector general said the IT environment was fluid during Mr. Powell's time in office, and had firmed up substantially by the time Mrs. Clinton took office.

During her tenure, the department specifically warned employees not to send information deemed "sensitive but unclassified" outside of the internal network, and said if they needed to do so, they should speak with tech staffers to work out a solution. Mrs. Clinton never

"OIG found no evidence that Secretary Clinton ever contacted IRM to request such a solution, despite the fact that emails exchanged on her personal account regularly contained information marked as SBU," the investigators said.

READ MORE: http://m.washingtontimes.com/news/2016/may/25/hillary-clinton-failed-report-several-hacking-atte/
---
 HELP GIVE Luke a Trip To Germany -JOIN-
Sign up become a patron and Show your support for alternative news

for Just 1$ a month you can help Grow We are change
We use Bitcoin Too !  
12HdLgeeuA87t2JU8m4tbRo247Yj5u2TVP