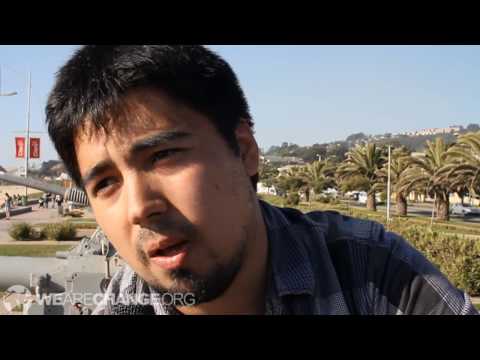 In this video Luke Rudkowski interviews independent journalist Matías Rojas who at the age of 17 confronted David Rockefeller. This video also contains never before exclusive photos of David Rockefeller with the ruling establishment of Chile.
to find out more about Matias check out http://verdadahora.cl/
Special thanks to
follow luke on https://twitter.com/Lukewearechange
https://facebook.com/LukeWeAreChange
http://instagram.com/lukewearechange
https://plus.google.com/102322459477834521524/posts
Support us by subscribing here http://bit.ly/P05Kqb
http;//www.facebook.com/wearechange.org
Check out our merchandise: http://wearechange.org/store/
Become a member of The Sponsor Lounge and get exclusive behind the scenes content while helping us grow! Join us today! http:///www.wearechange.org/donate
http://www.youtube.com/watch?v=FYVKQPYLi6k
Subscribe to stay updated!