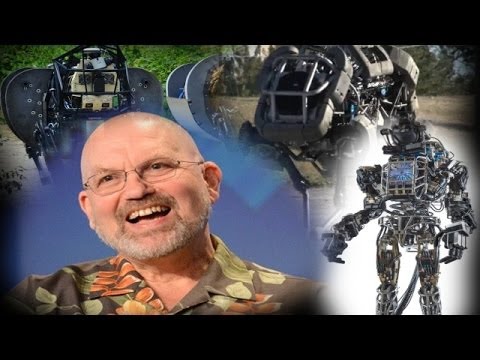 DESCRIPTION:
We Are Change interviewed Marc Raibert, the "creator" of the DARPA Robots that have gone viral in recent years. With reportedly over $10 million in funding from the Pentagon, Raibert is asked if his robots will be used by the U.S. military for its perpetual nation-building and aggressive wars.
Video By Red Pill Philosophy: http://www.youtube.com/LifeLibertyNow
follow luke on https://twitter.com/Lukewearechange
https://facebook.com/LukeWeAreChange
http://instagram.com/lukewearechange
https://plus.google.com/1023224594778…
Support us by subscribing here http://bit.ly/P05Kqb
http;//www.facebook.com/wearechange.org
Check out our merchandise: http://wearechange.org/store/
Become a member of The Sponsor Lounge and get exclusive behind the scenes content while helping us grow! Join us today!http:///www.wearechange.org/donate
Music Credits: "New Frontiers" by http://www.freestockmusic.com
http://www.youtube.com/watch?v=7G_SitA01AQ
Subscribe to stay updated!