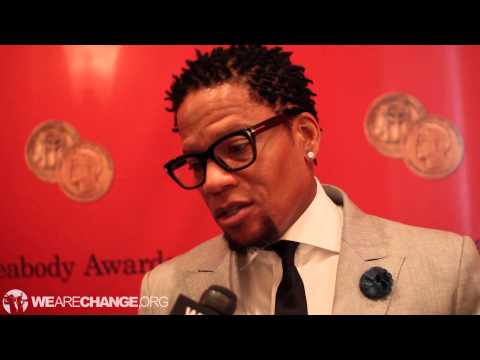 At the 2013 Peabody Awards, Luke Rudkowski talks to D.L. Hughley about his recent documentary and how he feels as an Obama supporter of some of Obama's policies such as his kill list. Hughley talks about his discontent for these policies and that we haven't seen any real differences from the Bush administration to Obama's administration.
Follow Luke @ http://www.twitter.com/LukeWeAreChange
Support us by subscribing here http://bit.ly/P05Kqb
http://www.facebook.com/wearechange.org
Check out our merchandise: http://wearechange.org/store/
Become a member of The Sponsor Lounge and get exclusive behind the scenes content while helping us grow! Join us today! http:///www.wearechange.org/donate
Subscribe to stay updated!