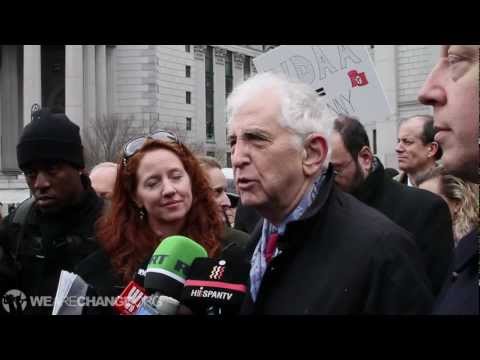 Daniel Ellsberg speaks at the press conference after the hearing for the second circuit court of appeals in the NDAA lawsuit, Hedges v Obama. He speaks about what is happening in the lawsuit, the erosion of the Bill of Rights and Bradley Manning.
Daniel Ellsberg is a  former United States military analyst turned whistleblower, most known for publishing the Pentagon Papers.
Learn more about the NDAA: http://www.stopndaa.org.
Support us by subscribing here http://bit.ly/P05Kqb
Check out our merchandise at http://wearechange.org/store/
Become a member of The Sponsor Lounge and get exclusive behind the scenes content while helping us grow! Join us today! http:///www.wearechange.org/donate
Subscribe to stay updated!