Someone just attempted to set-up Stewart Rhodes (founder of Oath Keepers) & Dan Johnson (founder of People Against the N.D.A.A) by sending child porn to Dan Johnson's email from a tormail.org anonymous email account, pretending to be Stewart. Clearly, they knew Dan and Stewart work together on anti-NDAA nullification legislation, so they tried to trick Dan into opening the files containing child porn by impersonating Stewart Rhodes. Fortunately, Dan realized it was a tormail email and not actually from Stewart, so he did not open the attached pdfs. PANDA'S internet security expert was able to determine that the files contained child porn without opening them. This attempt to set Dan Johnson up failed.
This attempt is very similar to the July 3 attempt to set up activist Luke Rudkowski, where someone claiming to be a whistle-blower emailed Luke saying he had some incriminating pictures of Bilderberg elites, which Luke was able to see with his "view" function and determine were actually child porn without opening them. Once Luke did a video exposing the attempt, he was contacted by the hackers who bragged that they were going to do the same thing to other alternative media activist leaders. This is something you all need to be aware of, and protect yourselves against. You can expect more of these malicious smear campaign attacks to happen going forward.
The video where Luke Rudkowski talks about how they tried to set him up: https://www.youtube.com/watch?v=zislzpkpvZc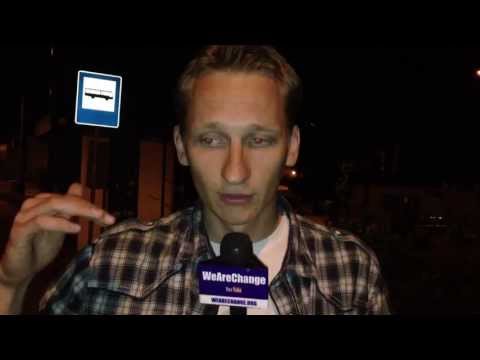 A few hours before making this video, Luke Rudkowski of WeAreChange.org received an email from an anonymous sender claiming to be a Bilderberg whistleblower with attached photos from inside the 2013 Bilderberg meeting at the Grove Hotel in Watford, England. The email was sent to his personal email address that he has had since high school, not one of his work or WeAreChange email addresses. Luke opened the email from another computerand it stated that the person wanted Luke to break the story so he was sending him these photos exclusively and specifically stated that Luke needed to download the photos. Fortunately before downloading, Yahoo gives a preview of the photos and the photos were actually graphic child pornography. Luke has had his computer searched by forensics when going into Canada to cover the G20 when they searched him and interrogated him for hours, something like this could happen again when we come back to the U.S. from travelling Europe. Had this been the case, even with deleting, they would still find the images. There would be no understanding of the true story and he would be facing a felony charge. Besides that also completely jeopardizing his work, reputation and livelihood. We wanted to make this public for Luke's safety and also for people to be aware that this kind of thing happens. We do not know who this was, all we know is that it is so important for anyone in this line of work to remain extremely vigilant.
The email address was s27du23d@tormail.org. If anyone can help find out who this person is, it would be greatly appreciated.
Screenshot of the email text from Luke's phone: http://t.co/XGUFqyygmO
Follow Luke at http://www.twitter.com/LukeWeAreChange and http://www.facebook.com/LukeWeAreChange for any updates to this.
Luke Rudkowski of WeAreChange talks to David Icke about how he would confront George H.W. Bush on his pedophilia.
Follow Luke @ http://www.twitter.com/lukewearechange
Become a WeAreChange Sponsor and get exclusive behind the scenes content while helping us grow! http:///www.wearechange.org/donate
Luke Rudkowski talks with Abby Martin of MediaRoots.org and RT about U.S. Senator Rand Paul's attempt to get her arrested and stripped of her press credentials for asking him tough questions in the Capitol building. https://www.youtube.com/watch?v=WtO5INu-VY4 A week after our video with Abby Martin came out on YouTube, the RT office, where Abby works, got an ominous phone call from the Senate Media Relations Committee. The Committee was acting on behalf of Rand Paul and threatened both Abby and the entire RT news organization. The threats included ambiguous "charges" for violating the rules of the Committee floor, Abby's possible arrest and the termination of her and the entire office's press credentials.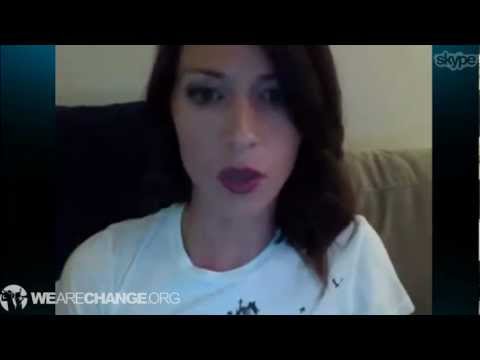 After a month of meetings and deliberation, the Senate Media Relations
office backed down and did not make good on any of their threats.
http://Twitter.com/abbymartin
http://MediaRoots.org
http://Twitter.com/LukeWeAreChange
http://wearechange.org
Become a WeAreChange Sponsor and get exclusive behind the scenes content while helping us grow! http:///www.wearechange.org/donate
Bush Attorney General Alberto Gonzales gets confronted by Luke Rudkowdski of WeAreChange and Abby Martin of Media Roots about torture.
SOURCE:
Jan 22, 2002 – Department of Justice memo to White House and Defense Department Counsels regarding the application of the War Crimes Act and the Geneva Conventions
The 37-page memo, written by Assistant Attorney General Jay S. Bybee, is addressed to White House Counsel Alberto R. Gonzales and General Counsel at the Pentagon William J. Haynes II. The memo states that President Bush is not bound by international obligations to Afghanistan because it is a "failed state," and that therefore the War Crimes Act of 1984 and the Geneva Convention do not apply to prisoners from the Afghanistan conflict.
[The memo was released on June 22, 2004. Obtained from The Washington Post website at www.washingtonpost.com.]http://www.gwu.edu/~nsarchiv/NSAEBB/NSAEBB127/
92 percent of the men ever held in Guantánamo are not "Al-Qaeda fighters," by the U.S. government's own records.
http://ccrjustice.org/learn-more/faqs/guantanamo-numbers-what-you-should-know…
To see everything live as it happens next time please followhttp://twitter.com/LukeWeAreChange for live video updates onhttp://ustream.tv/wearechange
Video contains arrests for jay walking, cops suppressing journalists by shinning a flash light in the camera and a stop and frisk. Another day in the life of protesters in NYC.
check out our store at http://wearechange.org/store/ to support future independent journalism