by Jon Fingas | @jonfingas | http://www.engadget.com
The US government's threat that it would fine Yahoo $250,000 per day back in 2008 was bad enough by itself, but declassified documents show that the penalties could easily have been much, much worse. Marc Zwillinger and Jacob Sommer (who were on Yahoo's side in the case) note that $250,000 was merely the baseline, and that the requested fines would double for every week that Yahoo refused to hand over user data. There wasn't a ceiling, either. At that rate, holding out for any significant amount of time would have been impossible — Yahoo would have lost all of its assets, or $13.8 billion, in just over a year. As such, the fine wasn't so much a punishment as a weapon that forced the internet firm to comply with a surveillance order it was planning to contest in court.
Instead of being scared of the deep web, we should recognize how we can use it for good.
Children's book author Kari Anne Roy was recently visited by the Austin police and Child Protective Services for allowing her son Isaac, age 6, to do the unthinkable: Play outside, up her street, unsupervised.
He'd been out there for about 10 minutes when Roy's doorbell rang. She opened it to find her son —and a woman she didn't know. As Roy wrote on her blog HaikuMama last week, the mystery woman asked: "Is this your son?"
Hawks Push for Massive Increases in Military Spending
The Israeli military has a lot of foreign aid behind it, but its ambitions often far exceed what they can actually afford, which means Israel is often deficit spending on the military, as they did during the recent Gaza war.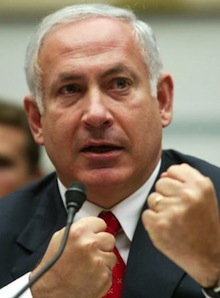 Finance Minister Yair Lapid, whose job it is to balance the books, warned they can't afford such spending and need to dial back of their deficit spending and agree to only a smaller increase It fueled a quick backlash from hawks.
Prime Minister Benjamin Netanyahu insisted military spending needs to be increased by "many billions" annually, and claimed that deficit spending on wars was saving the Israeli economyby keeping foreign capital from leaving.
Joe Raedle/Getty Images
Some users of the anonymous web browser Tor have reported that Comcast has threatened to cut off their internet service unless they stop using the legal software.
Comcast completely denies their claims. In a blog post, the company said "We have no policy against Tor, or any other browser or software. Customers are free to use their Xfinity Internet service to visit any website, use any app, and so forth."