Are you tired of the secrecy and extreme Internet censorship proposals in the TPP? Be sure to check out our positive alternative, crowdsourced from over 300,000 people in 155 countries around the globe – learn more at Our Digital Future.
October 16, 2014 – This morning Wikileaks published a second leaked draft of the Intellectual Property chapter of the Trans-Pacific Partnership (TPP). The draft confirms people's worst fears about Internet censorship. That's according to community-based organization OpenMedia, which is leading a large international Fair Deal Coalition aimed at securing balanced copyright rules for the 21st Century.
Via Huffington Post
JPMorgan Chase CEO Jamie Dimon offered a grave warning on Friday about future cyberattacks.
Making his first public statement about the enormous data breach that roiled the bank this summer, Dimon said the company would spend $250 million a year to increase security and prevent future breaches, The New York Times reported.
"This is going to be a big deal and there will be a lot of battles," he said, according to a JPMorgan spokeswoman. "We need a lot of help."
The comments, which were also Dimon's first public remarks since he disclosed last summer that he had throat cancer, were made at a Washington conference organized by the banking lobby Institute of International Finance.
The cyberattack against JPMorgan affected the data of 76 million households and 7 million businesses, according to a regulatory filing.
CHUCK ROSS / http://dailycaller.com
The Department of Defense converted $486 million worth of airplanes into scrap metal which it sold to an Afghan construction company for $32,000, according to a government watchdog that tracks spending in Afghanistan.
That poor return on investment is documented in two letters sent by John Sopko, the Special Inspector General for Afghan Reconstruction, to Defense Department officials, including Sec. Chuck Hagel and Air Force Secretary Deborah Lee James.
The twenty G222 planes, which were manufactured in Italy and are used to transport equipment and troops, were not put to use in the Afghan theatre because they "could not meet operational requirements," Sopko reported.

Luke Rudkowski in Majorca, Spain talks with Evolutionary Biologist and Futurist Elisabet Sahtouris about her life's work. She studied algae which covered Earth in its first 2 billion years to find that there's a maturation cycle of all life, and is trying use this information as a blue print for how humans should live.
Learn more about Elisabet Sahtouris: http://www.sahtouris.com/
In this video Luke Rudkowski talks to Tarak Kauff an organizer of Veterans For Peace, who organizes a demonstration every year at the Vietnam memorial in NYC. The goal of the demonstration is to fight the closer of the memorial at night and every year but this one dozens of veterans are arrested for standing their ground.

By SUSANNA KIM via GOOD MORNING AMERICA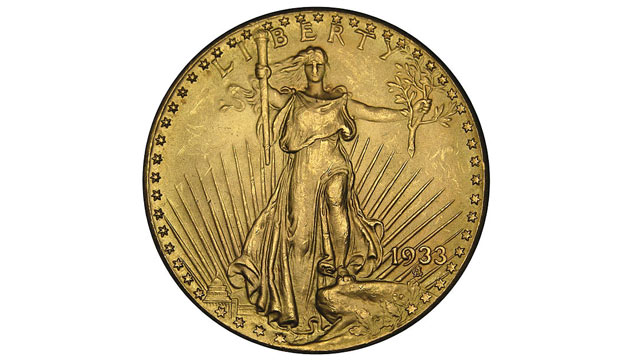 A judge ruled that 10 rare gold coins worth $80 million belonged to the U.S. government, not a family that had sued the U.S. Treasury, saying it had illegally seized them.
The 1933 Saint-Gaudens double eagle coin was originally valued at $20, but one owned by King Farouk of Egypt sold for as much as $7.5 million at a Sotheby's auction in 2002, according to Courthouse News.
After the U.S. abandoned the gold standard, most of the 445,500 double eagles that the Philadelphia Mint had struck were melted into gold bars.