A study, to appear in the Fall 2014 issue of the academic journal Perspectives on Politics, finds that the U.S. is no democracy, but instead an oligarchy, meaning profoundly corrupt, so that the answer to the study's opening question, "Who governs? Who really rules?" in this country, is: 
"Nothing is impossible,except that the state of your mind makes it so."

Prof John R.R. Searl
A revolutionary, non-profit organization of inventors, researchers, and cutting-edge thinkers is gaining major momentum in the information arena. This coalition, known as the Breakthrough Energy Movement, is comprised of prominent figures in the alternative or new energy movement.
One such individual is Fernando Vossa, who has worked on design teams for major brands such as Microsoft, Sony, US-WEST, GE-Aerospace, and is a technology ambassador for the Searl Magnetics Team, which is developing the Searl Effect Generator or SEG. The Searl Effect technology was developed by professor John R.R. Searl and allegedly can create an electromagnetic field, in turn powering itself from that field and the energy already present in our environment.
http://www.sherriequestioningall.blogspot.co.uk
China is not accepting GMO corn/feed/food in any way.  They rejected another shipment that tried to be slipped in for animal feed from the U.S. 
Last year they rejected 601,000 tons of GMO corn.   This shipment was 21,800 tons of corn from the U.S.
Why is it the U.S. is about the only country that allows GMO food?  Why haven't our 'leaders' protected us as the leaders protect their citizens in other countries.  The other countries even protect their animals.  Yet the U.S. allows the poison of GMO corn and food and won't even require it to be labeled? 


A mere two weeks since former JPMorgan banker, Kenneth Bellando jumped to his death, Bloomberg reports that the former CEO of Dutch Bank ABN Amro (and his wife and daughter) were found dead at their home after a possible "family tragedy." This expands the dismal list of senior financial services executive deaths to 12 in the last few months. The 57-year-old Jan Peter Schmittmann, was reportedly discovered by his other daughter when she arrived home that morning. Police declined to comment on the circumstances of his (and his wife and daughter's) death. This is not the first C-level ABN Amro banker to be found dead. In 2009, former CFO Huibert Boumeester was discovered with (assumed self-inflicted) shotgun wounds.
North Carolina is pushing for a "mileage tax" for all motorized vehicles on the road.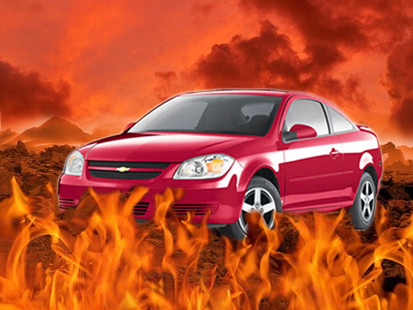 Survivors and families of victims of fatal road accidents connected to defective ignition switches in General Motors' vehicles slammed the automaker Tuesday, as lawmakers tried to piece together why it took the company more than a decade to issue recalls despite repeated red flags.
Samantha Denti, of Toms River, N.J., said at a news conference in Washington D.C. that she and other GM customers were "kept in the dark" about the defect that has been linked to 13 deaths so far.