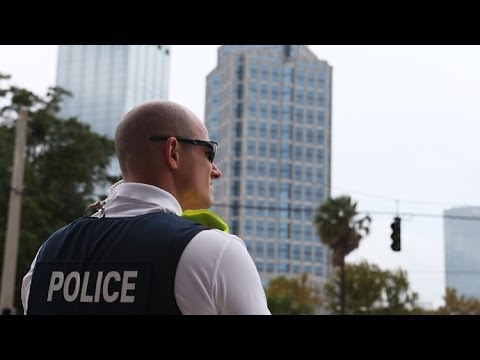 In this video Red Pill Philosophy and WeAreChange get an exclusive interview with a Florida police officer who was recently arrested for refusing to take off his Guy Fawkes mask during a protest. Ericson Harrell who's a 15 year veteran of the florida PD and a military veteran tells us why decided to protest and stand up for his rights by not taking off the V for Vendetta mask.
To find out more about Officer Ericson Harrell check out https://www.facebook.com/ericson.harrell
This video would not be possible without http://www.youtube.com/user/LifeLibertyNow
follow luke on https://twitter.com/Lukewearechange
https://facebook.com/LukeWeAreChange
http://instagram.com/lukewearechange
https://plus.google.com/102322459477834521524/posts
Support us by subscribing here http://bit.ly/P05Kqb
http;//www.facebook.com/wearechange.org
Check out our merchandise: http://wearechange.org/store/
Become a member of The Sponsor Lounge and get exclusive behind the scenes content while helping us grow! Join us today! http:///www.wearechange.org/donate
http://www.youtube.com/watch?v=kd-gn-FtG30
Subscribe to stay updated!