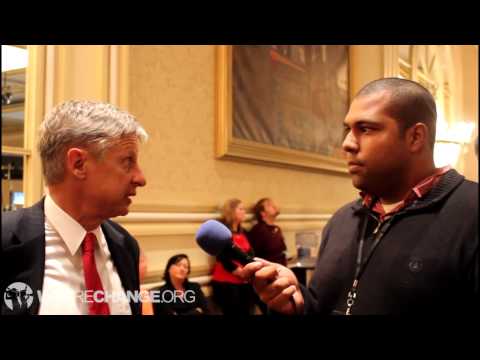 Follow Julio @ https://twitter.com/JNReports
Our Midwest correspondent Julio Ruasso got a chance to talk to 3rd party presidential candidate and former Governor of New Mexico Gary Johnson. Spread this interview around to show people that there are more then just 2 choices in this years election.
To find out more about Gary Johnson: http://www.garyjohnson2012.com
Follow him @ https://twitter.com/GovGaryJohnson
Become a member of The Sponsor Lounge and get exclusive behind the scenes content while helping us grow! Join us today! http:///www.wearechange.org/donate
Support our future work by subscribing to our channel: http://bit.ly/P05Kqb
Check out our merchandise: http://wearechange.org/store/
Subscribe to stay updated!