http://nypost.com/
Employees at an ObamaCare processing center in Missouri with a contract worth $1.2 billion are reportedly getting paid to do nothing but sit at their computers.
"Their goals are set to process two applications per month and some people are not even able to do that," awhistleblower told KMOV-TV, referring to employees hired to process paper applications for ObamaCare enrollees.
The facility in Wentzville is operated by Serco, a company owned by a British firm that was awarded $1.2 billion in part to hire 1,500 workers to handle paper applications for coverage under the law, according to The Washington Post.
By Christopher Ingraham / http://www.washingtonpost.com/
No pressure, Colorado and Washington, but the world is scrutinizing your every move.
That was the take-home message of an event today at the Brookings Institution, discussing the international impact of the move toward marijuana legalization at the state-level in the U.S. Laws passed in Colorado and Washington, with other states presumably to come, create a tension with the U.S. obligations toward three major international treaties governing drug control. Historically the U.S. has been a strong advocate of all three conventions, which "commit the United States to punish and even criminalize activity related to recreational marijuana," according to Brookings' Wells Bennet.
The U.S. response to this tension has thusfar been to call for more "flexibility" in how countries interpret them. This policy was made explicit in recent remarks by Assistant Secretary of State William Brownfield, who last week at the United Nations said that "we have to be tolerant of different countries, in response to their own national circumstances and conditions, exploring and using different national drug control policies." He went on: "How could I, a representative of the Government of the United States of America, be intolerant of a government that permits any experimentation with legalization of marijuana if two of the 50 states of the United States of America have chosen to walk down that road?"
By Sandra Fish / Colorado Public Radio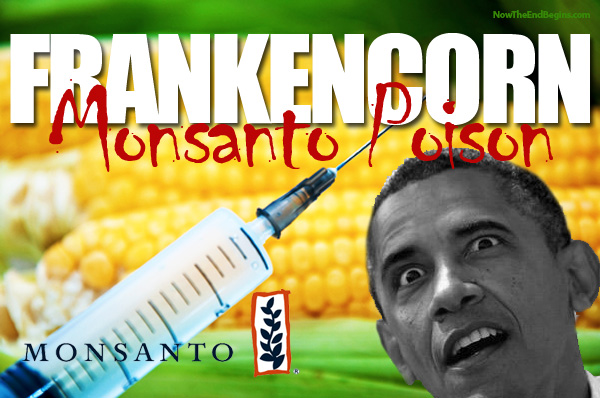 onsanto is donating $4.7 million to the campaign to oppose GMO labeling in Colorado.
Monday was the latest deadline for candidates and committees to report campaign contributions and expenditure to the Secretary of State's office.
Monsanto's contribution is the largest of the most recent reporting period from Sept. 11 to 24. The St. Louis-based agriculture company is a primary producer of genetically modified seeds.
The No on 105 committee has raised almost $10 million through Sept. 24, with Pepsico and Kraft Foods also giving more than $1 million each. The group begins running TV ads against the initiative this week.
By Christina Sarich / http://www.globalresearch.ca
Have Bill Gates and his eugenicist foundation's crimes against humanity finally caught up with him? If the Supreme Court of India has anything to say about it, he will face the ramifications of poisoning millions of Indian children with vaccines.
A recent report published by Health Impact News shows that a vaccine empire built on lies can only go on for so long. The reports states:
"While fraud and corruption are revealed on almost a daily basis now in the vaccine industry, the U.S. mainstream media continues to largely ignore such stories. Outside the U.S., however, the vaccine empires are beginning to crumble, and English versions of the news in mainstream media outlets are available via the Internet.

One such country is India, where the Bill & Melinda Gates Foundation and their vaccine empire are under fire, including a pending lawsuit currently being investigated by the India Supreme Court."
by Janet Fang / http://www.iflscience.com/
A two-week-old baby's very complicated heart surgery was made much simpler thanks to a 3D printed replica of the infant's tiny heart. Born with congenital heart defects, the patient had life-saving surgery at New York-Presbyterian Morgan Stanley Children's Hospital this past July.
"The baby's heart had holes, which are not uncommon with CHD, but the heart chambers were also in an unusual formation, rather like a maze," cardiac surgeon Emile Bacha of Columbia Presbyterian Hospital tells the CT Post. 
By: Barbara H. Peterson / http://farmwars.info
Fear porn is running rampant. You've all heard the purveyors yelling "doom! doom!" at the top of their lungs every time another new and improved disease comes rolling down the pike. This year it is ebola. Last year it was the flu. Next year it will be something else.
But guess what? There are two very important things that you can do:
Bolster your immune system.
Turn down the volume on the fear porn.
Let's face it. If you eat garbage, your immune system is garbage. If your immune system is garbage, you will get sick. Just how hard is that to understand? Health depends on the immune system. Sure, there are genetic predispositions towards certain diseases, but with a bolstered immune system, they can be warded off.
So, if you want a nation of sick, compliant people who are more than willing to pay through the nose for the "cure," what do you do? Target the immune system. And that is exactly what is going on.