Geologists in Ohio have for the first time linked earthquakes in a geologic formation deep under the Appalachians to hydraulic fracturing, leading the state to issue new permit conditions Friday in certain areas that are among the nation's strictest.
A state investigation of five small tremors last month in the Youngstown area, in the Appalachian foothills, found the injection of sand and water that accompanies hydraulic fracturing, or fracking, in the Utica Shale may have increased pressure on a small, unknown fault, said State Oil & Gas Chief Rick Simmers. He called the link "probable."
Fluoride is found everywhere today, from antibiotics to drinking water, no-stick pans to toothpaste, making exposure inevitable. All the more reason why new research proving this common spice can prevent fluoride damage is so promising!
http://www.sherriequestioningall.blogspot.co.uk
China is not accepting GMO corn/feed/food in any way.  They rejected another shipment that tried to be slipped in for animal feed from the U.S. 
Last year they rejected 601,000 tons of GMO corn.   This shipment was 21,800 tons of corn from the U.S.
Why is it the U.S. is about the only country that allows GMO food?  Why haven't our 'leaders' protected us as the leaders protect their citizens in other countries.  The other countries even protect their animals.  Yet the U.S. allows the poison of GMO corn and food and won't even require it to be labeled? 
ExperimentalVaccines details and shows directly from the FDA's own website that a vaccine distributed in 2005 has SIDS and autism as an adverse effect.
If you feed chicken nuggets to your kids, you might want to check your freezer.
The U.S. Department of Agriculture's Food Safety and Inspection Service announced Friday Tyson Foods Inc. has recalled 75,320 pounds of frozen, fully-cooked chicken nugget products because they may contain "extraneous materials."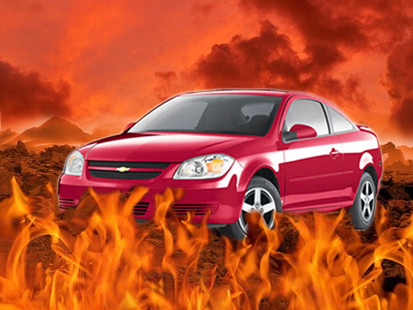 Survivors and families of victims of fatal road accidents connected to defective ignition switches in General Motors' vehicles slammed the automaker Tuesday, as lawmakers tried to piece together why it took the company more than a decade to issue recalls despite repeated red flags.
Samantha Denti, of Toms River, N.J., said at a news conference in Washington D.C. that she and other GM customers were "kept in the dark" about the defect that has been linked to 13 deaths so far.