by Tyler Durden / http://www.zerohedge.com/
If there was one theme from last night's Cuomo/De Blasio Ebola press conference it was 'how everyone has been preparing for months' for Ebola. We can all be reassured, right? Wrong! As The Daily Mail reports (and these stunning photos show), the police officers involved in securing Dr. Spencer tossed their gloves, masks and the caution tape used to block off access to his apartment in a public trash can.
Not just any trash can, but one on a public street corner…
KAREN J. GREENBERG / TOMDISPATCH.COM
The national security state is fully mobilized against the threat of Ebola — and here's why that's a problem

These days, two "wars" are in the headlines: one against the marauding Islamic State and its new caliphate of terror carved out of parts of Iraq and Syria, the other against a marauding disease and potential pandemic, Ebola, spreading across West Africa, with the first cases already reaching the United States and Europe. Both wars seemed to come out of the blue; both were unpredicted by our vast national security apparatus; both have induced fears bordering on hysteria and, in both cases, those fears have been quickly stirred into the political stew of an American election year.
The pundits and experts are already pontificating about the threat of 9/11-like attacks on the homeland, fretting about how they might be countered, and in the case of Ebola, raising analogies to the anthrax attacks of 2001. As the medical authorities weigh in, the precedent of 9/11 seems not far from their minds. Meanwhile, Thomas Frieden, the director of the Centers for Disease Control and Prevention (CDC), has tried to calm the country down while openly welcoming "new ideas" in the struggle against the disease. Given the almost instinctive way references and comparisons to terrorism are arising, it's hard not to worry that any new ideas will turn out to be eerily similar to those that, in the post-9/11 period, defined the war on terror.
By Ray Sanchez and Shimon Prokupecz, CNN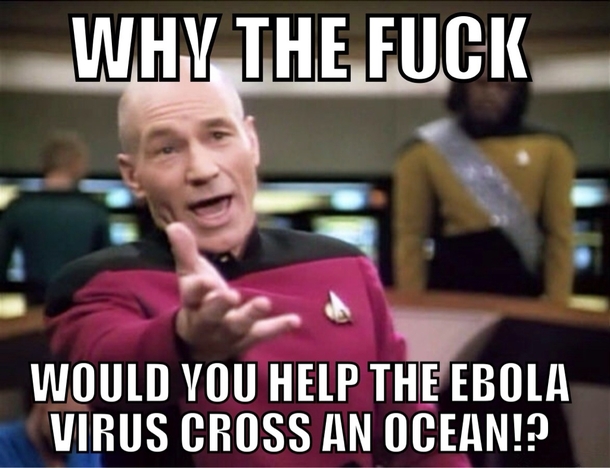 New York (CNN) — [Breaking news update, posted at 9:53 p.m. ET]
After confirming that tests showed a patient tested positive for Ebola, New York Mayor Bill de Blasio said, "We want to state at the outset there is no reason for New Yorkers to be alarmed."
A Doctors Without Borders physician who recently returned to New York from West Africa has tested positive for the Ebola virus, becoming the first diagnosed case in the city, a law enforcement official briefed on the matter told CNN.
The doctor, identified as Craig Spencer, 33, came back from treating Ebola patients in Guinea about 10 days ago, and developed a fever, nausea, pain and fatigue Wednesday night.
The physician, employed at New York's Columbia Presbyterian Hospital, has been in isolation at Bellevue Hospital in Manhattan since Thursday morning, the official said.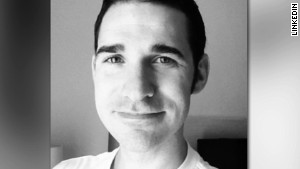 Doctor tested for Ebola is Craig Spencer
http://nypost.com/
Employees at an ObamaCare processing center in Missouri with a contract worth $1.2 billion are reportedly getting paid to do nothing but sit at their computers.
"Their goals are set to process two applications per month and some people are not even able to do that," awhistleblower told KMOV-TV, referring to employees hired to process paper applications for ObamaCare enrollees.
The facility in Wentzville is operated by Serco, a company owned by a British firm that was awarded $1.2 billion in part to hire 1,500 workers to handle paper applications for coverage under the law, according to The Washington Post.
By Christopher Ingraham / http://www.washingtonpost.com/
No pressure, Colorado and Washington, but the world is scrutinizing your every move.
That was the take-home message of an event today at the Brookings Institution, discussing the international impact of the move toward marijuana legalization at the state-level in the U.S. Laws passed in Colorado and Washington, with other states presumably to come, create a tension with the U.S. obligations toward three major international treaties governing drug control. Historically the U.S. has been a strong advocate of all three conventions, which "commit the United States to punish and even criminalize activity related to recreational marijuana," according to Brookings' Wells Bennet.
The U.S. response to this tension has thusfar been to call for more "flexibility" in how countries interpret them. This policy was made explicit in recent remarks by Assistant Secretary of State William Brownfield, who last week at the United Nations said that "we have to be tolerant of different countries, in response to their own national circumstances and conditions, exploring and using different national drug control policies." He went on: "How could I, a representative of the Government of the United States of America, be intolerant of a government that permits any experimentation with legalization of marijuana if two of the 50 states of the United States of America have chosen to walk down that road?"
By Sandra Fish / Colorado Public Radio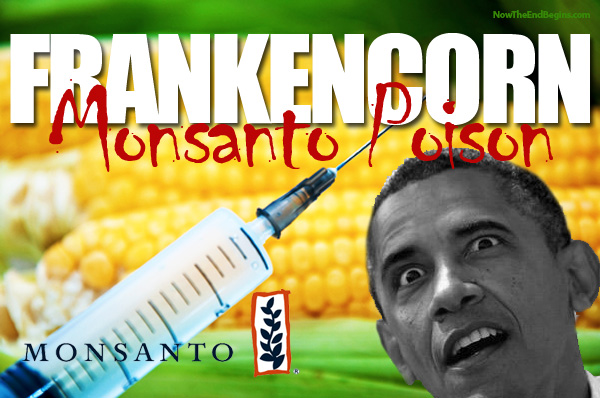 onsanto is donating $4.7 million to the campaign to oppose GMO labeling in Colorado.
Monday was the latest deadline for candidates and committees to report campaign contributions and expenditure to the Secretary of State's office.
Monsanto's contribution is the largest of the most recent reporting period from Sept. 11 to 24. The St. Louis-based agriculture company is a primary producer of genetically modified seeds.
The No on 105 committee has raised almost $10 million through Sept. 24, with Pepsico and Kraft Foods also giving more than $1 million each. The group begins running TV ads against the initiative this week.