Dallas, the ninth-largest city in the country, is teetering on a huge victory for public health pending four more City Council members agreeing to end water fluoridation.
So far, three council members, including Sheffie Kadane, Scott Griggs and Jennifer Staubach Gates, have stood up to the practice, acknowledging that it's unhealthy and expensive.
NSNBC International reports that ending water fluoridation in Dallas would immediately free up around $1 million.
In a public ceremony on April 16, a coalition of farmers, scientists and sustainable food advocates launched the Open Source Seed Pledge, a parallel licensing system designed to keep seeds in the hands of the public and prevent them from being patented by private interests.

Plant researchers released the seeds of 29 new varieties of broccoli, celery, kale, quinoa and other vegetables and grains under the pledge in a ceremony at the University of Wisconsin-Madison.

"These vegetables are part of our common cultural heritage, and our goal is to make sure these seeds remain in the public domain for people to use in the future," said plant breeder and UW-Madison professor Irwin Goldman, one of the pledge's co-authors.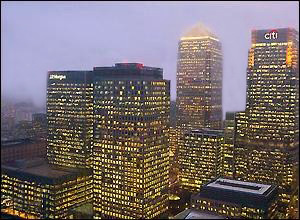 It doesn't get any more Orwellian than this: Wall Street mega banks crash the U.S. financial system in 2008. Hundreds of thousands of financial industry workers lose their jobs. Then, beginning late last year, a rash of suspicious deaths start to occur among current and former bank employees.  Next we learn that four of the Wall Street mega banks likely hold over $680 billion face amount of life insurance on their workers, payable to the banks, not the families. We ask their Federal regulator for the details of this life insurance under a Freedom of Information Act request and we're told the information constitutes "trade secrets."
The Great Lakes, 5 bodies of water that collectively make up the largest body of freshwater on Earth, accounting for 1/5 of the planet's freshwater; are currently being ravaged by corporate interest.
This is one of the better political stuns I've heard about in a long time. The Alaska marijuana legalization ballot initiative campaign promised to donate to their opponent's campaign if they can prove alcohol is safer than pot. From the Alaska Dispatch:
Humans can survive weeks without food, but only days without water — in some conditions, only hours. It may sound clichéd, but it's no hyperbole: Water is life. So what happens when private companies control the spigot? Evidence from water privatization projects around the world paints a pretty clear picture — public health is at stake.
In the run-up to its annual spring meeting this month, the World Bank Group, which offers loans, advice and other resources to developing countries, held four days of dialogues in Washington, D.C. Civil society groups from around the world and World Bank Group staff convened to discuss many topics. Water was high on the list.