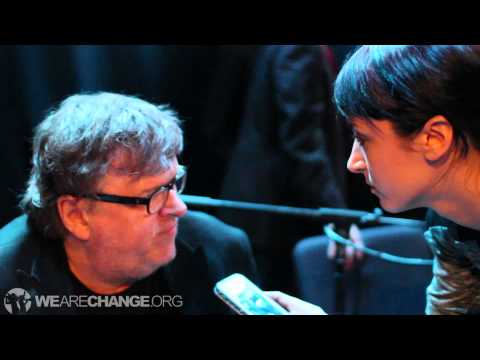 Follow Sierra @ http://www.twitter.com/sierra_adamson
At a panel discussion for the NDAA lawsuit, Sierra Adamson interviews Michael Moore on his thoughts about the possibility of the United States becoming tyrannical and how gun control relates to the NDAA and recently leaked White Pages.
Support us by subscribing here http://bit.ly/P05Kqb
Check out our merchandise at http://wearechange.org/store/
Become a member of The Sponsor Lounge and get exclusive behind the scenes content while helping us grow! Join us today! http:///www.wearechange.org/donate
Subscribe to stay updated!