Michael Moore on Occupy Bilderberg: "Occupy what?"
WeAreChange asks Michael Moore what he thinks about Occupy Bilderberg. Check out  http://www.occupybilderberg.org for more on the event.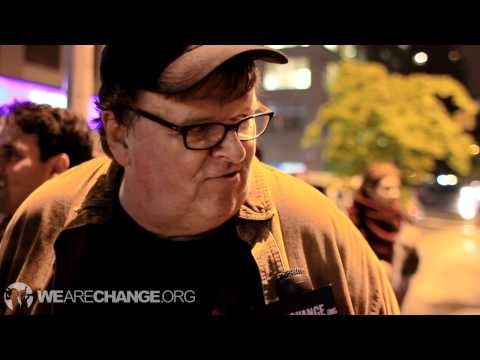 Inside the secretive Bilderberg Group
http://news.bbc.co.uk/2/hi/4290944.stm
'Jury's out' on future of Europe, EU doyen says
http://euobserver.com/843/27778
A meeting in June in Europe of the Bilderberg Group – an informal club of leading politicians, businessmen and thinkers chaired by Mr Davignon – could also "improve understanding" on future action, in the same way it helped create the euro in the 1990s, he said. http://euobserver.com/843/27778
We Are Change will be streaming Bilderberg 2012 LIVE! Check out WeAreChange's LIVE stream here: http://ustream.tv/wearechangeand follow Luke @ http://twitter.com/LukeWeAreChange for updates and notifications for when the stream goes LIVE.