In an effort to secure the American embassy in Baghdad, President Obama announced Monday night that he will order 275 U.S. troops back to Iraq. These troops are being described as "equipped for combat". The order comes only days after the President said that no U.S. troops would be sent to Iraq.
About 160 troops are already in Iraq, including 50 Marines and more than 100 U.S. Army soldiers. The President told Congress that there is no deadline for the stay and that the troops will remain in place as long as necessary to protect American interests.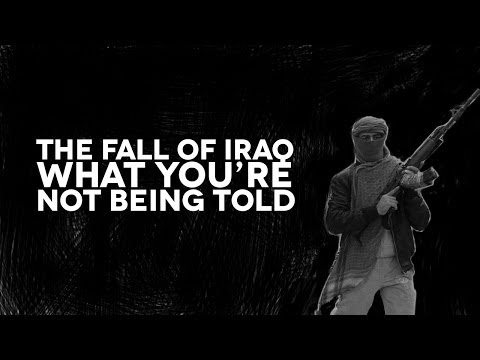 Iraq is descending into chaos, but not for the reasons you're being fed by the politicians and the mainstream media.
In June of 2014 the world watched in shock as an Islamic militant group operating under the name of the Islamic State of Iraq and Syria (or ISIS), took control of Mosul, Baiji and Tikrit and began pushing south to Baghdad. Fallujah has been under their control since January.
[Note they are also known as the Islamic State of Iraq and the Levant or ISIL]
Iraqi military and police put up very little resistance in spite of the fact that they greatly outnumbered the militants. Most fled their posts and left their uniforms and weapons behind, those who didn't were killed.
ISIS, whose stated goal is to erase the border between Syria and Iraq, to establish an Islamic Caliphate encompassing both countries, and to impose sharia law, already holds vast swaths of territory, and they are rapidly gaining ground.
How did this happen? It wasn't just about WMDs. Among the main justifications cited for the assault on Baghdad in 2003, without UN authorisation, were the alleged ties between Saddam Hussein and Osama Bin Laden and the supposed presence of al Qaeda operatives on the ground in Iraq.
Senior US officials fell over another to claim a 'linkage' between Saddam and OBL and suggested an invasion of Iraq would help reduce the threat from al Qaeda-inspired terrorism. Iraq, it was argued by the hawks, was just another front of the ongoing 'War on Terror'.
In January 2004, however, the independent 9/11 Commission found no evidence of a "collaborative relationship" between Iraq and al Qaeda.
Exhausted. Frustrated. Lost.
The perfect trifecta when confronting a known war criminal on his turf.
After crawling through traffic, I finally arrived at the Nixon Presidential Library. Historically notorious for omitting facts and attempting to whitewash the Watergate scandal, this mausoleum stood upon unholy ground.
I texted Cassandra and met her in the parking lot. She was pissed.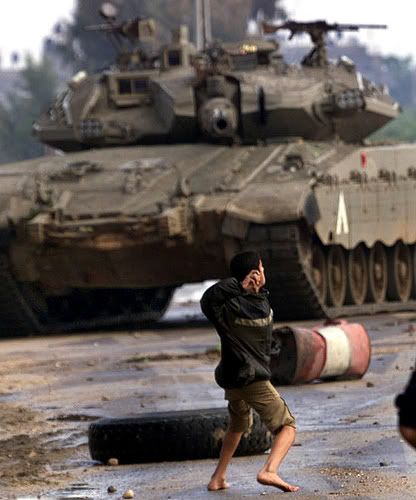 The number of Palestinian children held in solitary confinement, subjected to harsh interrogation and general mistreatment in Israeli prisons is increasing, according to a report released on Monday by an international non-governmental organization.
The report was released by Defense for Children International – Palestine (DCI-P), a monitoring organization that focuses on the treatment of children in areas of conflict, and details the treatment of Palestinian children between the ages of 12 and 17 in the occupied West Bank throughout last year.
"It is forbidden to kill; therefore all murderers are punished unless they kill in large numbers and to the sound of trumpets." (Voltaire, 1694-1778.)
It is impossible not to gain the impression that the criteria for being awarded prestigious honors for services to "peace", "humanity" or "distinguished public service" is a candidate who is duplicitous, vicious, stone hearted and above all prepared to kill, plan killings or rejoice in killing on an industrial scale as brutally as can be devised.