Watch Newt Gingrich dodge Luke Rudkowski five different times when he asks the former House Speaker about his attendance at the Bohemian Grove. Filmed at CPAC 2012.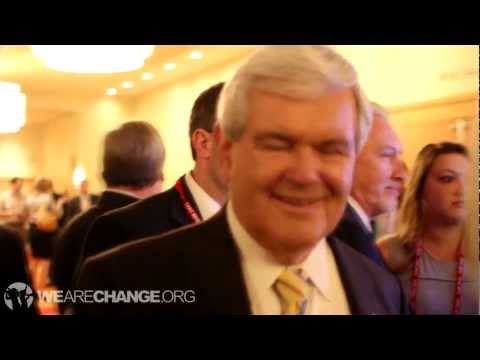 Pics of Newt & others at Bohemian Grove:http://www.infowars.com/exclusive_new_bg.htm
Song at end: Immediate Music – Serenata Immortale
Please help support our existence so we can do more road trips across the country and ask the questions that are never asked
http://www.wearechange.org/?page_id=9453
http://www.facebook.com/LukeWeAreChange
http://twitter.com/LukeWeAreChange
http://www.WeAreChange.org
Subscribe to stay updated!