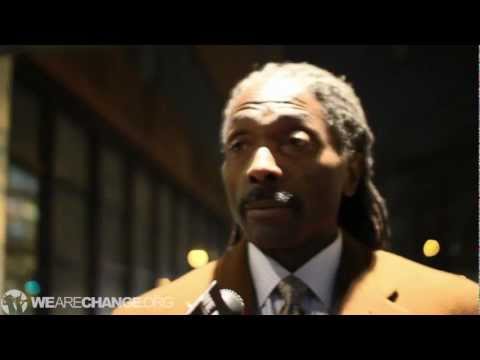 Follow Luke at http://twitter.com/LukeWeAreChange
Retired NYPD detective Graham Weatherspoon talked to Luke Rudkowski about filming the police and some of the historic moments he was apart of in his life. Graham Weatherspoon is the spokesperson for 100 Blacks in Law Enforcement Who Care. The event was filmed at a recent Police Reform Organizing Project (PROP) event in Harlem NY.
To find out more about Weatherspoon check out his website here http://blacksnlaw.tripod.com/
Support us by subscribing here http://bit.ly/P05Kqb
Check out our merchandise at http://wearechange.org/store/
Become a member of The Sponsor Lounge and get exclusive behind the scenes content while helping us grow! Join us today! http:///www.wearechange.org/donate
Subscribe to stay updated!