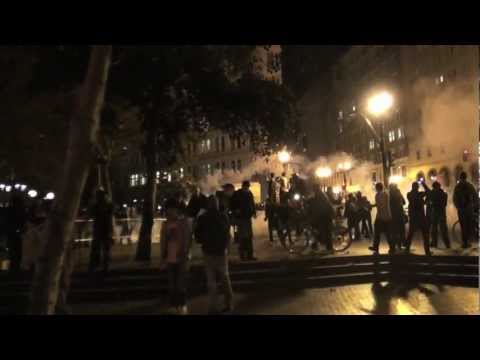 Abby Martin of Media Roots captured the extremely tense moments of the Oakland PD's standoff with the Occupy Wall Street protestors before the brutal crackdown occurred.
Things came to a head around 7:45 pm when the Oakland PD started throwing smoke bombs and tear gas canisters into the crowd completely unprovoked. This is what a police state looks like!
Contact Oakland Mayor Jean Quan here: http://www.oaklandnet.com/contactmayor.asp
Subscribe to stay updated!