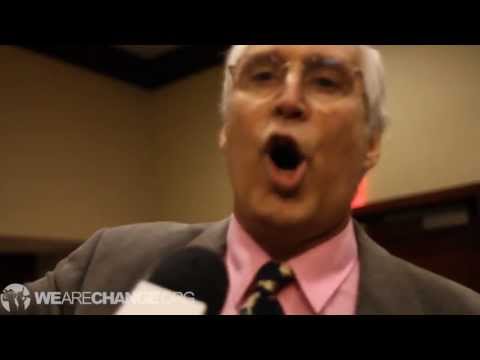 Follow Luke @ http://www.twitter.com/lukewearechange
Luke Rudkowski asks Chevy Chase about his thoughts on Barack Obama's broken promise of closing Guantanamo Bay. Chase then justifies his support for Obama regardless of this by stating that even though he doesn't agree with torture, a lot of other countries do it too.
Support us by subscribing here http://bit.ly/P05Kqb
http://www.facebook.com/wearechange.org
Check out our merchandise: http://wearechange.org/store/
Become a member of The Sponsor Lounge and get exclusive behind the scenes content while helping us grow! Join us today! http:///www.wearechange.org/donate
Subscribe to stay updated!