While Americans worried about shopping on Black Friday, 200,000 or more Ukrainians invaded and occupied the central plaza in their national capital, Kiev. They stood in protest against their president's decision to discontinue the pursuit of associate status with the European Union (EU). Ukraine's name means "borderland," and the name fits today as the people struggle and clash over alliances with Russia on their east, and the nations of Europe, mainly to their west.
Russia is not simply a geographic neighbor. Many Ukrainians, especially in the east, speak Russian in preference to the nation's own language, Ukrainian. They identify as Russians, not Ukrainians, and are happy to stay allied with Russia for trade and cultural exchanges. In Ukraine's west, nationalistic sentiment is strong, and organized neo-Nazis can be found, who apparently would side with Hitler over Stalin were a rematch of World War Two to be played.
http://www.naturalnews.com/043177_food_banks_gardening_fresh_produce.html#
(NaturalNews) Food banks or food pantries are non-profit charitable organizations that find ways to collect, store and distribute free food to the truly needy.
Most who help out are volunteers, and their funding depends largely on the government, non-government foundation grants, businesses and individual donations. Matching grant funds to individual donations are common.
The first food bank in the world was St. Mary's Food Bank Alliance in Arizona, founded by retired business man John van Hengal in 1967 and still strong today. While volunteering at St. Vincent's soup kitchen, John met a woman who came often and told him that she depended on the soup kitchen and supermarket dumpsters to survive.
After the city of Fort Collins, Colorado and Larimer County paid $10 million dollars to settle a federal civil rights lawsuit out of court with Timothy Masters in 2010, for wrongfully convicting him of the grisly 1987 murder of Peggy Hettrick, another Fort Collins case has emerged that is eerily similar.
'Burning the Beekeeper: The Benjamin David Gilmore Story,' was created to show evidence, from two separate trials, that proves Gilmore's innocence in the $10 million dollar fire at the Mason Flats Apartments in Fort Collins on October 24, 2011.  The documentary points to two other individuals, transients Gerardo 'Clutter' Salazar and Gerald Carter, who were the first suspects questioned, and for unknown reasons were dismissed by the Fort Collins Police Department.
http://www.zerohedge.com/news/2013-12-08/bitcoin-derivatives-market-has-arrived
Having discussed the advantages and disadvantages of the crypto-currency and noted the extreme volatility of the last few weeks, it seemed only a matter of time before some ambitious entrepreneur tried to monetize the volatility. What better way to "manage the risk" of your virtual currency horde than buying (or selling) options (in a more levered way). Predictious, the Dublin-based prediction market, this week unveiled Bitcoin Option Spreads enabling both long- and short-positions to be constructed on the already extremely volatile 'asset'.Regulatory clamp-down in 3..2..1…
The basic mechanism is the same as every option spread market - a fixed payoff for getting the "bet" correct, in this case 10.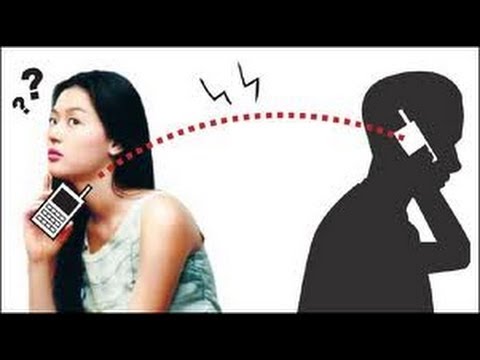 In this video Alex Heid, information security consultant shows you how to see what government agency is spying on your cell phones unique ip address.
To find out more about Alex check out
follow luke on https://twitter.com/Lukewearechange
https://facebook.com/LukeWeAreChange
http://instagram.com/lukewearechange
https://plus.google.com/102322459477834521524/posts
Support us by subscribing here http://bit.ly/P05Kqb
http;//www.facebook.com/wearechange.org
Check out our merchandise: http://wearechange.org/store/
Become a member of The Sponsor Lounge and get exclusive behind the scenes content while helping us grow! Join us today! http:///www.wearechange.org/donate
http://www.youtube.com/watch?v=CP1j04_X4Oo
http://www.theatlantic.com/politics/archive/2013/12/google-apple-and-microsoft-agree-nsa-spying-undermines-freedom/282143/
In an open letter to President Obama and Congress, eight of the most prominent U.S. tech companies have demanded that strict new limits be put on government surveillance, citing revelations made earlier this summer, when stories based Edward Snowden's leaked documents began running in The Guardian. "The balance in many countries has tipped too far in favor of the state and away from the rights of the individual," they argue, "rights that are enshrined in our Constitution. This undermines the freedoms we all cherish. It's time for a change."
http://rt.com/news/wikileaks-trans-pacific-deal-921/
The US is ramping up pressure to secure a Trans-Pacific Trade Deal with conditions that could undermine the national interests of nations involved. WikiLeaks documents say talks are "paralyzed," with the US refusing to compromise on disputed issues.
Anti-secrecy group WikiLeaks has released two documents revealing the state of negotiations for the Trans-Pacific Partnership (TPP). The deal in question includes 12 countries – the United States, Japan, Mexico, Canada, Australia, Malaysia, Chile, Singapore, Peru, Vietnam, New Zealand and Brunei – which represent more than 40 percent of the world's gross domestic product.