The Collective Evolution III is a powerful documentary that explores a revolutionary shift affecting every aspect of our planet. As the shift hits the fan, people are becoming more aware of the control structures that prevent us from experiencing our full potential. CE3 uses a different level of consciousness and scientific facts to bring clarity about the shift while dispelling myths about our true nature. It offers practical steps that we can implement right now to transition out of survival mode and into our more natural state of peace and co-operation . CE3 includes fascinating interviews with revolutionary speakers and people who are already opting out of the current socioeconomic system. The film examines hidden technologies and exciting alternatives for a bright limitless future. This is the most exciting time in the history of our world.
Via http://www.collective-evolution.com
On October 8th 2013, President Obama nominated Janet Yellen to become the new chair-woman of the Federal Reserve and last Thursday November 21st 2013, the Senate banking committee voted in favor of the nomination.
A fellow Keynesian economist, Yellen, who served as President and CEO of the Federal Reserve Bank of San Francisco, will replace the infamous "Helicopter Ben" Bernanke as the new face of the Fed. Recent remarks by Yellen suggest we will see a continuation of the Fed's current monetary policy – more "quantitative easing".
As Obama announced Janet Yellen as his fed chair selection, he stated, "She had sounded the alarm bell early about the housing market bubble and excesses in the financial markets before the recession. She calls it like she sees it." Contrary to Obama's claim, Austrian school economist Peter Schiff reveals this statement to be a lie.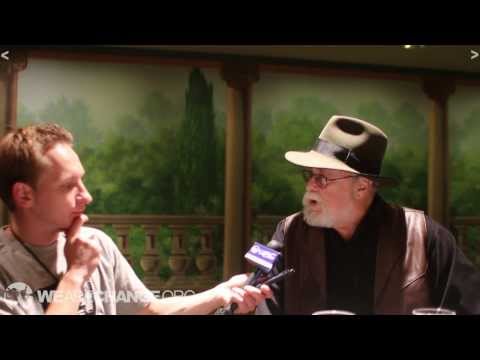 In this video Luke Rudkowski for the first time meets and interviews Jim Marrs about what he see's to be the problems and solutions in our current state. Jim Marrs is an American former newspaper journalist and New York Times best-selling author of books and articles on a wide range of alleged cover ups and conspiracies.[1] Marrs is a prominent figure in the JFK conspiracy press and his book Crossfire was a source for Oliver Stone's film JFK. He has written books asserting the existence of government conspiracies regarding aliens, 9/11, telepathy, and secret societies. He was once a news reporter in the Dallas–Fort Worth Metroplex and has taught a class on the assassination of John F. Kennedy at University of Texas at Arlington for 30 years.
As examined in my previous articles, HeartMath: The Heart Is More Powerful Than The Brain and HeartMath: Reading Between The Lines, readers hopefully have grasped the basis of the Institute of HeartMath. Let's now take a deeper look into the Global Coherence Initiative launched by HeartMath…
Typically without realizing, individuals are constantly interacting with electromagnetic fields. Unseen to the human eye, these energy fields are not only measurable but also impact each person on a daily basis.
Over the course of human history, the concept of money has gradually evolved.
From bartering to currency, people have sought convenient methods for conducting economic transactions.
The Continental Congress printed paper money called the Continental, an early American currency that was circulated in an effort to fund the American Revolution. By the end of the war, the Continental had rapidly depreciated until it was practically worthless.
In 1836, President Andrew Jackson dismantled the Second Bank of the United States. He abolished the central bank because the country was economically enslaved by foreign interests with concentrated financial control within a single institution owned by a very small group of affluent families.
Mourning the recent death of his father, Abdulrahman decided to return home after the roads had cleared. Encouraged by his cousins to join an outdoor barbeque on the evening of October 14, 2011, Abdulrahman suddenly heard drones piercing the sky moments before the Unmanned Aerial Vehicles executed him. Methodical in application, the UAVs indiscriminately butchered everyone within his vicinity.
Abdulrahman al-Aulaqi was born in Denver, Colorado. Before his government sanctioned his death, he loved hip-hop music and talking with his friends on Facebook. He had been living with his grandparents in Yemen when he ran off in search of his estranged father, Anwar al-Aulaqi, commonly misspelled as "al-Awlaki".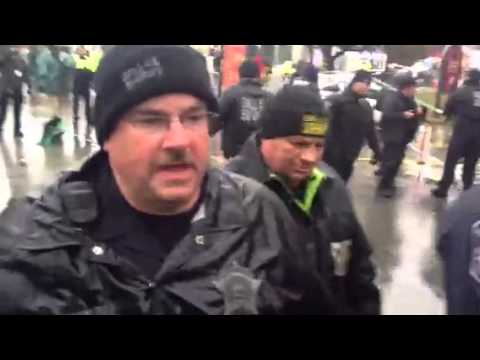 Friday 11/22/13 Cops have started a fight with protestors at JFK 50th Anniversary in Dallas TX. Luke Rudkowski is LIVE.
http://www.youtube.com/watch?v=Y88Mpm9vDV8