The NYPD fired Lt. Jennara Cobb after she was found guilty of tipping off fellow cops in the 2010 scandal about wiretaps.
She's in a real fix now.
NYPD Lt. Jennara Cobb was fired two days after her Bronx conviction for leaking information to fellow cops in the ticket-fixing scandal, sources told the Daily News on Saturday.
Police Commissioner Bill Bratton signed a termination order for the 38-year-old lieutenant on Friday, according to sources.
Cobb was convicted Wednesday in a nonjury trial of official misconduct and other charges, and faces up to a year behind bars at her Dec. 4 sentencing. The head of the Lieutenants Benevolent Association remained optimistic that Cobb would get her job back.
Carey Wedler / http://theantimedia.org/
(TheAntiMedia) How does a non-violent man who once owned a store called "Nature's Garden" and who founded a religious center that offered free meals and prayer services…end up in jail?
He is born half black, subscribes to Islam, and refuses to be an informant for the FBI. He is then denied justice at every level of his fabricated arrest and trial.
Ayyub Abdul-Alim is a 36-year-old native New Yorker who was arrested in Springfield, Massachusetts on December 9, 2011 for "possession of a firearm and ammunition without a firearm identification card." Police records indicate he had no firearm on him at the time of arrest, yet he is serving  4-6 years for this crime.
By Sandra Fish / Colorado Public Radio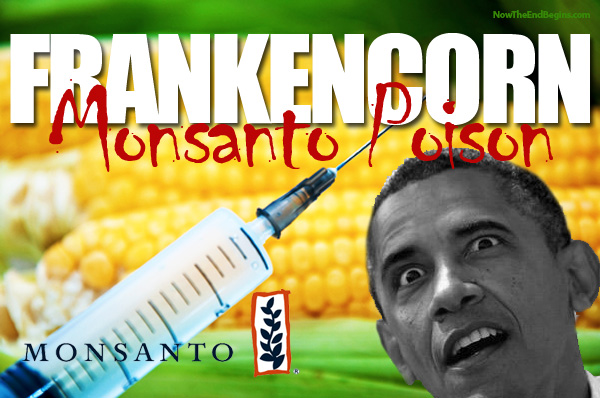 onsanto is donating $4.7 million to the campaign to oppose GMO labeling in Colorado.
Monday was the latest deadline for candidates and committees to report campaign contributions and expenditure to the Secretary of State's office.
Monsanto's contribution is the largest of the most recent reporting period from Sept. 11 to 24. The St. Louis-based agriculture company is a primary producer of genetically modified seeds.
The No on 105 committee has raised almost $10 million through Sept. 24, with Pepsico and Kraft Foods also giving more than $1 million each. The group begins running TV ads against the initiative this week.
by John Odermatt / http://lionsofliberty.com/
Does everybody remember the story of Texas teenager Jacob Lavoro, which we covered in an edition of The Morning Roar a few months ago?
Lavoro was arrested in May of this year when his neighbor reporte4d a "strange smell" emanating from his apartment. Rather than knocking on his door and asking what the smell was, the neighbor called the police. The police arrived, searched his house (probably illegally) and found that Lavoro had been making pot brownies.
Because Lavoro used hash oil to make the brownies, instead of marijuana, the state used the entire weight of the brownies – about 1.5 lbs. worth – to determine the amount of drugs possessed. Sugar, flour, and brownie mix all counted as drugs in the eyes of the law. This made the charge against him a first degree felony and if convicted he was set to serve five years to life.
Cassius Methyl / http://theantimedia.org/
The roads in Doncaster, UK are cracked and full of potholes and the city council refused to fix them for decades.
After members of the community put together € 6,000 to fix a road and turn some of the potholes into speed bumps, the city council decided  to respond by digging up the fixed roads.
Not only that, but the council says they will have anyone who tries to fix them or prevent them from being dug up, arrested.
The residents asked the workers who were sent to dig up their road to stop, and the workers stopped out of respect, so the council got upset and threatened to arrest the residents.
Are you tired of the secrecy and extreme Internet censorship proposals in the TPP? Be sure to check out our positive alternative, crowdsourced from over 300,000 people in 155 countries around the globe – learn more at Our Digital Future.
October 16, 2014 – This morning Wikileaks published a second leaked draft of the Intellectual Property chapter of the Trans-Pacific Partnership (TPP). The draft confirms people's worst fears about Internet censorship. That's according to community-based organization OpenMedia, which is leading a large international Fair Deal Coalition aimed at securing balanced copyright rules for the 21st Century.
By Christina Sarich / http://www.globalresearch.ca
Have Bill Gates and his eugenicist foundation's crimes against humanity finally caught up with him? If the Supreme Court of India has anything to say about it, he will face the ramifications of poisoning millions of Indian children with vaccines.
A recent report published by Health Impact News shows that a vaccine empire built on lies can only go on for so long. The reports states:
"While fraud and corruption are revealed on almost a daily basis now in the vaccine industry, the U.S. mainstream media continues to largely ignore such stories. Outside the U.S., however, the vaccine empires are beginning to crumble, and English versions of the news in mainstream media outlets are available via the Internet.

One such country is India, where the Bill & Melinda Gates Foundation and their vaccine empire are under fire, including a pending lawsuit currently being investigated by the India Supreme Court."
"They blew my granddaughter's brains out. They killed her right before my eyes. I watched the light go out of her eyes."
DETROIT, MI — A Special Response Team shattered a family's window in the middle of the night, hurled a flashbang onto a couch next to a sleeping girl, then charged in and shot her in the head.  The hyper-aggressive tactics were made worse by the fact that police had taken it upon themselves to raid both sides of a duplex, when their suspect was only known to reside in one of them.
On the evening of May 16, 2010, the Detroit Police Department's Special Response Team (SRT) prepared for a surprise raid to arrest a wanted man. A surveillance unit had been monitoring the duplex in which he lived throughout the day and a no-knock raid was scheduled for just after midnight.
Police staged a so-called "safety briefing" shortly before the raid; undoubtedly focusing on their own safety rather than the safety of unknown innocents behind the doors they were about to kick in. Officers were briefed that they'd be entering a "possible dope den," in which the suspect "might be armed" and might even possess "dangerous dogs."
Police neglected to account for — or flatly disregarded — the safety of any potential children that might be present. Besides the glaring presence of toys strewn about the lawn and front porch, it is unlikely that investigators could have missed the presence of four young children and multi-generational family in the opposite unit during their surveillance of the duplex.
The raid commenced at roughly 12:40 a.m.  The Special Response Team arrived in its armored vehicle with a warrant to arrest Chauncey Owens, who was known to stay with his fiancée at 4056 Lillibridge Street.
Armed with MP5 submachine guns, adrenaline, and an unhealthy fear for officer safety, the raiders shuffled past the toys that littered the front yard and ignored the two distinct street address signs hanging on either side of the shared porch of the multi-unit building; 4056 was on the left, 4054 was on the right.
A man named Mark Robinson was detained on the sidewalk while walking his dog, just before the raid. He repeatedly told officers, "There are children in the house," yet his warnings went unheeded. He was pinned to the ground with officers' boots on his neck and back, reported attorney Geoffrey Fieger.
The raid team was accompanied by an embedded cable TV crew, filming for A&E's "The First 48." With full bravado, the SRT put on a display of maximum force for the fans of police-state-adoring reality television.
Without warning, officers simultaneously attempted to breach entrances of two discrete living units of the duplex: the suspects' location and the neighboring residence. What occurred at 4054 Lillibridge — where the suspect did NOT live — would be devastating.
In mere seconds, masked police officers stormed the porch and smashed the window of the neighbors' downstairs apartment. They immediately tossed in a concussion grenade and kicked down the door. An officer discharged his rifle, and an innocent little girl named Aiyana Stanley-Jones was dead.
Amateur footage shot from the exterior of the building shows how quickly the raid unfolded:
From the footage above, the following timeline can be assessed:
0:24 — A dog detects the presence of police and begins to bark.
0:27 — Police being shouting indiscernibly.
0:28 — An officer uses a bludgeon to shatter the picture window of Aiyana's residence. A flashbang grenade is thrown in immediately.
0:29 — The flashbang explodes inside Aiyana's residence, lighting up the porch.
0:33 — A pop can be heard; presumably the fatal gunshot.
When the smoke cleared, 7-year-old Aiyana Stanley-Jones was found on the couch, covered with blood, with a gunshot to the head.  She had been sleeping on the couch next to her grandmother, Mertilla Jones.  A mere 3 seconds passed from the time of the first shouts until officers entered the home.  Aiyana was shot in six seconds.
The grenade had fallen directly onto the couch, where it scorched Aiyana's "Hannah Montana" blanket, and caused Ms. Jones to dive for the floor.
The trigger man was 37-year-old Officer Joseph Weekley, who both drovethe armored personnel carrier and led the team through Jones's door. Wielding a ballistic shield and an MP5, the 14-year DPD veteran claimed that he lost control of his weapon, but not for the reason one would expect. He blamed Aiyana's grandma.
Officer Weekley's novel defense was that Mertilla Jones rose up as he entered the apartment and "reached for his gun." In his version of events, contact with grandmother caused him to pull the trigger of his submachine gun, subsequently striking the sleeping girl.
Mertilla Jones gave a very different account. She said that she had been dozing in and out of sleep on the couch when she was startled by the shattering of glass and the deafening incendiary device hurled through the window.  Ms. Jones claims she reached to protect her granddaughter and made no contact with any officer, according to the  Detroit Free Press.
"They blew my granddaughter's brains out," said Ms. Jones.  "They killed her right before my eyes. I watched the light go out of her eyes."
Officer Weekley was no stranger to controversy. Previously during his six years on the Special Response Team, he had been named among several officers in a federal lawsuit regarding no-knock raid in which officers aimed rifles at small children and shot two family pets in 2007.
In addition to Aiyana, three other children were in the house at the time: Carlos (age four), Pierre (age two), and Christian (age three months).  The capacity for mistakes in such a household was monumental
A Tennessee woman who fell behind on her yard work was cited by code enforcers and has served a stint in jail.
LENOIR CITY, Tenn. (AP) — A Tennessee woman who fell behind on her yard work was cited by code enforcers and has served a stint in jail over her overgrown yard.
Karen Holloway tells WVLT (http://bit.ly/1w6Nzkr) that the issue started in the summer, when the city sent a citation. She admits she didn't properly maintain her yard in Lenoir City in East Tennessee and says it had overgrown trees and bushes, but she says she didn't deserve jail time. She says she fell behind because of personal family issues.
By Tom Breakwell / https://news.vice.com
The string of beheadings of American and British hostages at the hands of the Islamic State has drawn horror and intense media scrutiny the world over, redoubling international determination to defeat the extremist group.
But with IS dominating headlines, it is easy to forget that Saudi Arabia, a member of the UN's Human Rights Council and a close ally of America in the war against the Islamist fighters, is itself routinely carrying out the practice of beheading.
Since January of this year, 59 people have been beheaded in Saudi Arabia under the country's antiquated legal system based primarily around sharia law.
By: Rachel Blevins / http://benswann.com/
James Risen, an Investigative Journalist, and veteran New York Times Reporter, is now another name on the list of Journalists being prosecuted by the Obama Administration. Risen, whose reporting on warrantless wiretapping was published in 2006, is now facing jail time for the same material that earned him a Pulitzer Prize.
According to Democracy Now, Risen's original story was supposed to be published in the New York Times prior to the Presidential election in 2004. However, the report was not published until 2006, because Risen was under "government pressure," due to the fact that his article could have had an effect of the outcome between candidates George W. Bush and John Kerry.
Via NYTimes.com
Excerpt:
When the Eugenics Record Office opened its doors in 1910, the founding scientists were considered progressives, intent on applying classic genetics to breeding better citizens. Funding poured in from the Rockefeller family and the Carnegie Institution. Charles Davenport, a prolific Harvard biologist, and his colleague, Harry H. Laughlin, led the charge.
"There were many prominent New Yorkers involved in eugenics," Dr. Tchen said. "It was initially about how to become more efficient as a modern society."
Researchers sought out "unfit" families in the Manhattan slums and the Pine Barrens of New Jersey. They cataloged disabilities and undesirable traits, scribbling the exact dimensions of heads and arms.
Check out Luke's interaction with David Rockefeller in Chile.
Via Huffington Post
JPMorgan Chase CEO Jamie Dimon offered a grave warning on Friday about future cyberattacks.
Making his first public statement about the enormous data breach that roiled the bank this summer, Dimon said the company would spend $250 million a year to increase security and prevent future breaches, The New York Times reported.
"This is going to be a big deal and there will be a lot of battles," he said, according to a JPMorgan spokeswoman. "We need a lot of help."
The comments, which were also Dimon's first public remarks since he disclosed last summer that he had throat cancer, were made at a Washington conference organized by the banking lobby Institute of International Finance.
The cyberattack against JPMorgan affected the data of 76 million households and 7 million businesses, according to a regulatory filing.
Via ITV.com
Thousands of people have attended a rally in the centre of Glasgow in support of Scottish independence.
The five-hour 'Hope Over Fear' event in George Square was aimed at maintaining the momentum of the Yes movement, following its defeat in the referendum just over three weeks ago.
Former socialist MSP Tommy Sheridan, who is now the co-convenor of Solidarity Scotland, rallied the crowd and called for similar events to be held in Edinburgh, Dundee, Fife and across Scotland.