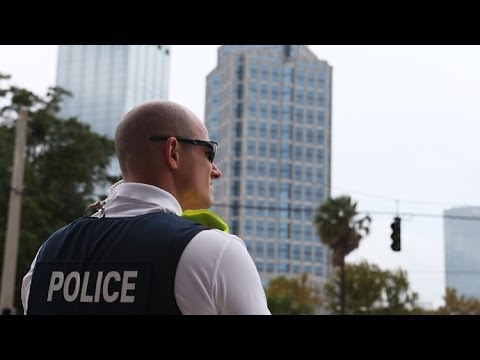 In this video Red Pill Philosophy and WeAreChange get an exclusive interview with a Florida police officer who was recently arrested for refusing to take off his Guy Fawkes mask during a protest. Ericson Harrell who's a 15 year veteran of the florida PD and a military veteran tells us why decided to protest and stand up for his rights by not taking off the V for Vendetta mask.
To find out more about Officer Ericson Harrell check out https://www.facebook.com/ericson.harrell
This video would not be possible without http://www.youtube.com/user/LifeLibertyNow
follow luke on https://twitter.com/Lukewearechange
https://facebook.com/LukeWeAreChange
http://instagram.com/lukewearechange
https://plus.google.com/102322459477834521524/posts
Support us by subscribing here http://bit.ly/P05Kqb
http;//www.facebook.com/wearechange.org
Check out our merchandise: http://wearechange.org/store/
Become a member of The Sponsor Lounge and get exclusive behind the scenes content while helping us grow! Join us today! http:///www.wearechange.org/donate
http://www.youtube.com/watch?v=kd-gn-FtG30
Ever notice your ear burning after a long cell phone conversation? Welcome to the world of electromagnetic field (EMF) radiation.
Although the mainstream doesn't like to talk about the dangers of EMF exposure, people habitually use and depend upon this wireless technology all throughout the day. This unseen electromagnetic realm may indeed be linked to many of our society's health conditions like cancer, "ADD", "ADHD", anxiety, depression, etc.
Cell phones, WiFi, laptops, tablets, cordless phones, microwave ovens, digital radios, power lines, and even wireless baby monitors are among the devices that expose people to these dangerous EMFs.
When we think about cannabis on a construction site, most people don't imagine building materials. The United States construction industry has been missing out on one of the most durable, cost-efficient building materials known to mankind.
Marijuana and the non-psychoactive hemp plant are both members of the cannabis species.  The psychoactive component of the marijuana plant (THC) does exist in hemp, but in extremely small quantities. Hemp is high in CBD, a different cannabinoid that counteracts the effects of THC and has shown to have analgesic, anti-inflammatory and anti-tumor effects.
Continued from Part 1 CIA Exposed: Traitors, Patriots and Madmen
8. E. Howard Hunt
After receiving a medical discharge from the Navy, E. Howard Hunt began working under "Wild" Bill Donovan within the newly formed Office of Strategic Services. As the OSS dissolved and reformed into the Central Intelligence Agency, Hunt joined as a CIA officer. In 1954, he planned the coup d'etat against Guatemala's democratically elected president, Jacobo Arbenz. His failure during the Bay of Pigs fiasco in 1961 effectively ruined Hunt's career at the CIA.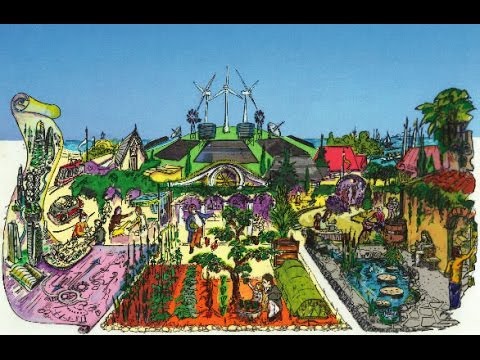 In this video Luke Rudkowski travels to Dallas Texas to visit Quinn Eaker of the Garden of Eden community. Quinn tells us about the mission of the Garden of Eden and how recent pressure from the state has harassed, intimidated, fined, and is threatening the existence of their community.
Currently Quinn is looking for legal representation to keep the Garden of Eden going if you could help please contact http://www.intothegardenofeden.com or gardenofedenvortex@gmail.com
Charles Stevens, CEO and chairman of Connecticut-based Laser Power Systems (LPS), claims that one gram of thorium yields the energy of 7,500 gallons of gasoline. The energy is harnessed by heating the thorium with an external source, which then becomes so dense that it's molecules emit heat.
Laser Power Systems is currently pioneering a car engine that would require only eight grams of thorium to power a vehicle for at least 100 years. The process works by a laser that heats water, which then produces steam and powers a mini-turbine.
Although the concept of 3D printing has been around since the late 1970s, only recently have 3D printers become more affordable and accessible. An increased interest in 3D printing has ensued over the years, and the technology now reaches industrial and consumer markets alike.
For those who are just learning about this technology, 3D printing is the process of making a three-dimensional structure from a digital model. Components required for printing a 3D object include a computer, 3D design software, a 3D printer, and 3D materials.