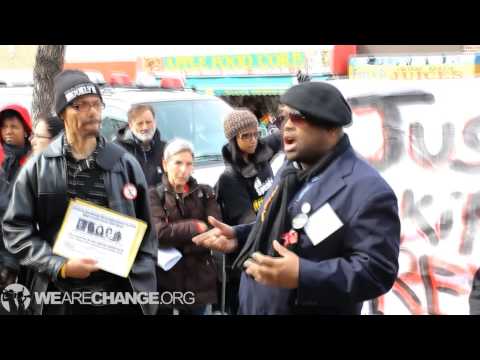 On March 24, 2013, residents of Flatbush, Brooklyn came out for a rally in remembrance of Kimani Grey who was murdered at the age of 16 by the NYPD.
Credit for this video go to Robert Strype
Check out his channel: http://www.youtube.com/user/blazedroots?feature=mhee
Follow Robert: http://wwww.twitter.com/blazedroots
Support us by subscribing here http://bit.ly/P05Kqb
http;//www.facebook.com/wearechange.org
Check out our merchandise: http://wearechange.org/store/
Become a member of The Sponsor Lounge and get exclusive behind the scenes content while helping us grow! Join us today! http:///www.wearechange.org/donate
Subscribe to stay updated!