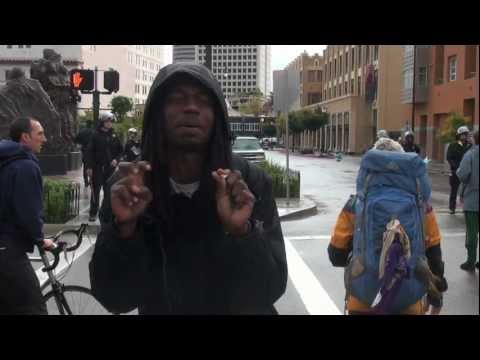 MEDIA ROOTS — On Saturday, November 19, 2011, Occupy Oakland (OO) held another mass day of action after the nationwide crackdowns against the Occupy Movement days before. Thousands vigorously took to the streets and jubilantly marched through downtown Oakland and around Lake Merritt before tearing down a fence around an empty lot at 19th & Telegraph to establish another OO encampment.
The demonstrators held a huge dance party in the streets despite the pouring rain, as over thirty tents were set up by occupiers.  Although, not enough people held the space overnight to prevent a third raid from Oakland PD the next morning, 11/20, the Occupy Movement continues undeterred.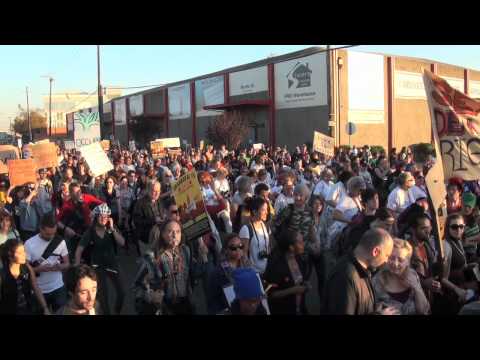 Abby Martin of Media Roots captures some great energy and epic highlights from the day of the historic general strike in Oakland on 11-2-11.
Footage includes the strike, the shutdown of the banks around town, the march to the port and the shutdown of the Port of Oakland.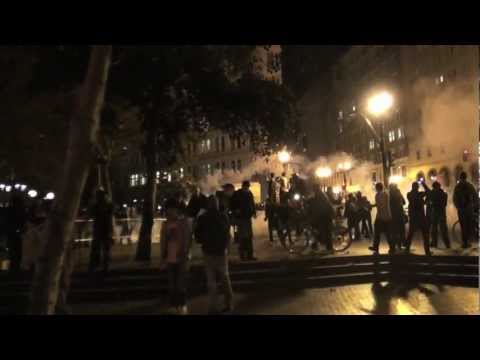 Abby Martin of Media Roots captured the extremely tense moments of the Oakland PD's standoff with the Occupy Wall Street protestors before the brutal crackdown occurred.
Things came to a head around 7:45 pm when the Oakland PD started throwing smoke bombs and tear gas canisters into the crowd completely unprovoked. This is what a police state looks like!
Contact Oakland Mayor Jean Quan here: http://www.oaklandnet.com/contactmayor.asp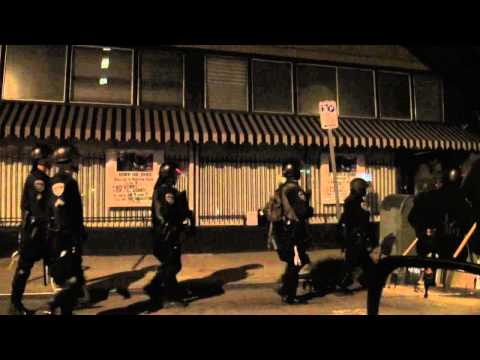 Abby Martin of Media Roots went out to cover the immediate aftermath of the brutal police raid of Occupy Oakland at 6:20 am on October 25, 2011.
500+ Oakland PD used tear gas, rubber bullets and completely leveled two encampments of peaceful protestors practicing civil disobedience. 90+ protestors were then arrested.
Contact the Mayor Jean Quan here: http://www.oaklandnet.com/contactmayor.asp
Media Roots Radio – Occupy Wall Street, Divide & Conquer, Medical Marijuana by Media Roots
MEDIA ROOTS-  Abby & Robbie Martin cover the Occupy Wall Street movement: the divide and conquer tactics being used to discredit OWS, the different schools of thought and ideology within the movement and the original demands made by the US Day of Rage; the Obama administration's shocking crackdown on medical marijuana and new federal law banning medical marijuana card holders from owning firearms; false flag terrorism and updates about the 'underwear bomber' case, Blackwater and the privatization of the armed forces: is the corporatization of the US military preventing an anti-war rebellion similar to that seen in the 60s?