A California state senator was charged for allegedly accepting $100,000 in bribes on Friday along with lavish trips and what a report called "no-show jobs" for his children in exchange for pushing legislation.
State Sen. Ron Calderon, a Democrat, is now facing a 24-count federal indictment related to his pushing legislation to benefit what the Associated Press called "a hospital engaged in billing fraud and participating in a film industry tax scheme that actually was an FBI sting."
Calderon's brother Tom, a former lawmaker who now works as a lobbyist, is also facing charges. Tom Calderon was charged with money laundering for allegedly funneling bribe money through a tax-exempt group under his control, according to prosecutors.
"When public officials choose to callously betray the trust of the people they serve and selfishly abuse the privileges of public office, then we will take all necessary steps to hold those persons fully accountable for their behavior," U.S. Attorney Andre Birotte said, according to AP.
Calderon has denied any wrongdoing and his attorney did not respond to repeated telephone messages from the AP. However, his attorney, Mark Geragos, planned to issue a statement Friday, the AP reported.
Tom Calderon appeared in court Friday and pleaded not guilty to seven counts of money laundering and one count of conspiracy to launder money.
Speaking on behalf of the California state senate's democratic caucus, state senate President Pro Tem Darrell Steinberg called on Calderon to either step down or take a leave of absence.
"Given the seriousness of charges that strike at the very heart of what it means to be a public official, Senator Calderon's continued service is a cloud over all the important work that we must get done this year," Steinberg said in a statement.
Calderon allegedly accepted bribes from Michael Drobot, the former owner of the Pacific Hospital in Long Beach. That hospital has been implicated in a wide variety of types of billing fraud.
Drobot has pleaded guilty to conspiracy and paying illegal kickbacks, according ot the U.S. attorney.
"Corruption victimizes each and every one of us. The indictment alleges Mr. Calderon traded influence for cash in the 30th District and beyond," said Bill Lewis, the assistant director of the FBI's Los Angeles field office, according to The Los Angeles Times. "In addition to robbing us of taxpayer money, corrupt practices rob us of trust in government."
If Calderon is convicted on all counts, he could face almost 400 years in federal prison. Tom Calderon could face a maximum of 160 years in prison if convicted, according to prosecutors.
Source: End the Lie
On May 3, 1998, the Cincinnati Enquirer published an expose titled "Chiquita Secrets Revealed" by Mike Gallagher and Cameron McWhirter. The articles detailed Chiquita's complicity in international drug trafficking, bribing foreign government officials, suppressing the unionization of workers and poisoning employees with hazardous pesticides.
The investigation included a wide range a sources including over 2,000 copies of voicemail messages between Chiquita executives admitting to their crimes. Mike Gallagher, the lead investigative reporter on the story, claimed he had acquired the voicemails from a former legal counsel for Chiquita who wished to remain anonymous.
http://thelibertarianrepublic.com
Mexicans are cleaning up our mess
Tired of living under the yoke of criminal gangs and corrupt public servants, groups of Mexican citizens are taking matters into their own hands. Armed vigilantes have stormed the town of Paracuaro, headquarters of the Knights Templar drug gang. A 600-strong band of rebels rounded up and arrested the area's police, whom they accuse of being on the payroll of cartels like the Templar. 
Back in 09′ WAC Chicago spoke with Gov. Blagojevich about the BOA incident that led to his arrest the following day. He's been sentenced to 14 years in prison. Watch the video, spread the truth far and wide.
Detailed article from Infowars:
http://www.infowars.com/blagojevich-arrested-on-corruption-charges-after-going-up-against-bank-of-america/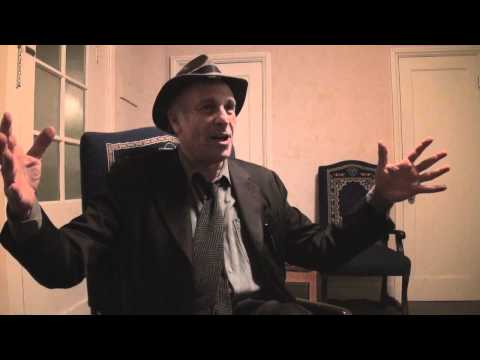 On November 14, 2011, Abby Martin of Media Roots interviewed award-winning journalist and best-selling author Greg Palast after his talk at the First Congregational Church of Berkeley.
Greg Palast, a freelance journalist for the BBC as well as British newspaper The Observer, discusses his newly published book Vultures' Picnic, corporate collusion, the bought-and-paid-for-media establishment, the role of citizen journalism around the Occupy Wall Street Movement, and the value of organisations such as Project Censored.