www.dailycaller.com


Google CEO Larry Page has rapidly positioned Google to become an indispensable U.S. military contractor.
Google recently purchased Boston Dynamics, a robotics pioneer that produces amazing humanoid robots for the U.S. Defense Department.
This development invites attention to Google's broader military contracting  ambitions — especially since Boston Dynamics is the eighth robotics company that Google has bought in the last six months.
Anthony Antonello and Luke Rudkowski from WeAreChange run into Kirk Cameron at CPAC and ask him what he knows about the National Defense Authorization Act signed by Obama on New Years Eve 2011.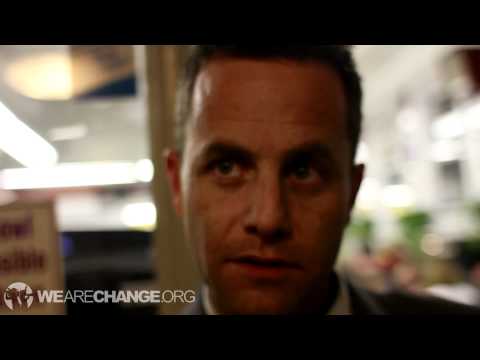 Anthony Antonello YouTube Channel:
http://www.youtube.com/user/ThErEdPiLl09
Luke Rudkowski interviews Samuel Wurzelbacher, more commonly known as "Joe the Plumber" at CPAC 2012. Topics include auditing The Federal Reserve, Gold & Silver, The National Defense Authorization Act and more.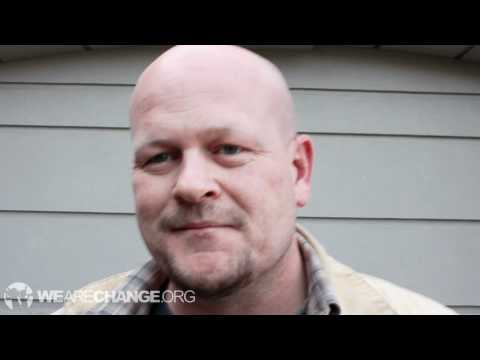 Luke Rudkowski with Stephen Baldwin at CPAC 2012. Luke asks Baldwin his thoughts on the NDAA and legalizing marijuana. Baldwin is then asked by Julio Rausseo of WeAreChange in a follow up interview about the Military Industrial Complex, Ending the Wars, & Military support for Ron Paul.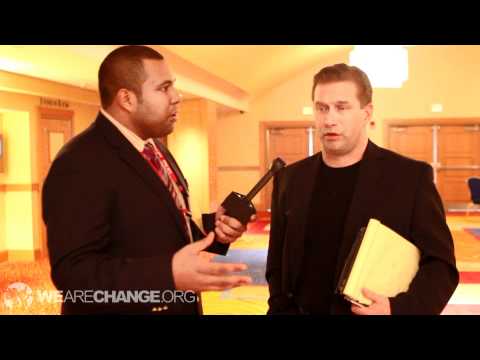 Julio Rausseo's YouTube Channel:
http://www.youtube.com/1776umphreys
support us
http://www.wearechange.org/?page_id=9453
http://www.facebook.com/LukeWeAreChange
http://twitter.com/LukeWeAreChange
Luke Rudkowski is an extreme lightweight when it comes to drinking, so we decided to test his drinking ability against the knowledge of American citizens. After 6 tequila shots (a personal record), Luke had to throw in the towel as he couldn't stand the ignorance and his own weight.
Thank you to all participants for having a good time and not punching Luke in the face. Our main objective was to raise awareness about the existence of the National Defense Authorization Act (NDAA), which as we documented, many Americans do not know about.
http://www.facebook.com/LukeWeAreChange
http://twitter.com/LukeWeAreChange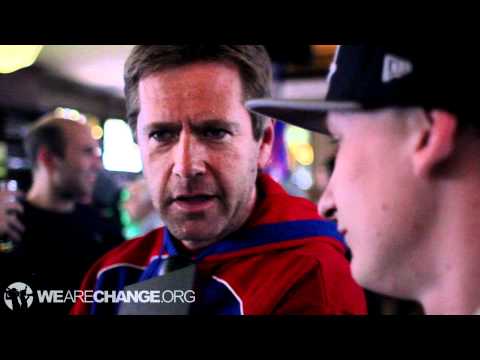 Media Roots Radio – Facebook, Information Age, Technology, NDAA, GOP Race by Media Roots
MEDIA ROOTS – Abby & Robbie Martin discuss the age of information in the 21st century and philosophize what the ability to instantaneously connect with people worldwide has done to modern society; the subjectivity of "truth" as history becomes re-written with every passing generation; Alan Moore v. Frank Miller on Occupy Wall Street; The passing of the new National Defense Authorization Act (NDAA) that allows the indefinite detention of American citizens; the GOP race as a parody of itself with the candidates running and how voting for Ron Paul would be a fun social experiment if nothing else than to spoil the GOP primary.
The above timeline is interactive. Scroll through it to find out more about the show's music and to resources mentioned during the broadcast. To see a larger version of the timeline with clickable resources go to the soundcloud link below the player.
If you would like to directly download the podcast click the down arrow icon on the right of the soundcloud display. To hide the comments to enable easier rewind and fast forward, click on the icon on the very bottom right.
For more information visit Media Roots.
By RAMIT PLUSHNICK-MASTI Associated Press Writer © 2010 The Associated Press
March 22, 2010, 5:09PM
HOUSTON — Halliburton Co. and KBR Inc. have withdrawn an appeal asking the U.S. Supreme Court to block a lawsuit by a former military contractor who says she was raped by KBR co-workers in Iraq.
KBR said in a statement Monday that it withdrew the appeal to not risk violating a recently passed federal provision it called "very broad and vague," that restricts the Defense Department from doing business with companies that prohibit employees from seeking redress for certain crimes through the courts.
"As a result, KBR did not want to risk being in violation of the amendment, so the company withdrew its petition," KBR said in a statement.
Diana Gabriel, a spokeswoman for Halliburton, also confirmed the appeal was withdrawn but declined to elaborate.
Jamie Leigh Jones, of Texas, sued the companies after she says she was raped while working for KBR in Baghdad in 2005. KBR and Halliburton split in 2007.
The companies argued that Jones' contract required claims against them be settled through arbitration.
But the 5th U.S. Circuit Court of Appeals in New Orleans sided with Jones in September, saying her case could go to trial.
A trial date has been set for May 2011, Jones' attorney Todd Kelly said.
Now that the Supreme Court appeal has been withdrawn, "it looks like we're headed for trial," said Kelly, who is based in Houston.
The Associated Press usually doesn't name people alleging sexual assault, but Jones' identity has been broadcast in media reports and on her own Web site.
No one has been charged in Jones' case or in any other alleged sexual assaults on women who did civilian work in Iraq. At least three women have testified before Congress about being sexually assaulted or harassed while working as military contractors in Iraq.