Admiral General Aladeen from the movie "The Dictator"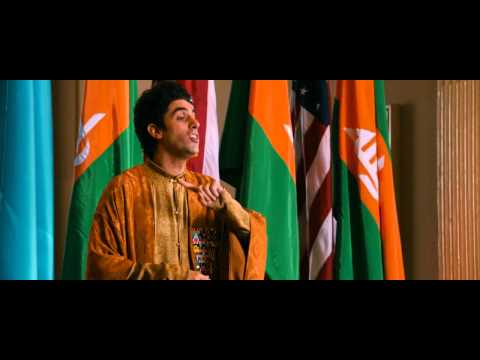 Scott Star
We Are Change
Occupy Wall Street has produced so many positive things. It has joined people together, to moved them out onto the street, voicing their opinions. It has gone worldwide, with a focus on greed, which we can all feel and see, and have many ways to expressing its cause and effect.
I will keep my thoughts simple. People have realized that moral values must change. The road we are on is not sustainable. This machine must be stopped. I will use the word machine to describe the many faceted structures which we find our world in control, as Mario Savio said so eloquently. Terms and words like, the ninety-nine percent, the one percent, end the fed, fiat currency, corporate greed, banks, and democracy, are just a few that has come to the forefront to describe this controlling machine.
We need to question everything, to open our minds, and change. Why do we live in a world of competition, instead of cooperation? America is democratic, but have we forgotten that we are a republic? Is democracy a mob rule? Many questions have brought us to challenge this current level of greed. Are we getting to the edge of a cliff? Is it time to stop, and look back? Is it time for a paradigm shift? Or is it time to do both? To look back at something that can bring about a paradigm shift for society.
So what's next? What should we go back to for a paradigm shift? Is there a Pandora's Box for the 21st century that will put back all the bad that was released? To put back all that Occupy Wall Street is rebelling against, all the problems with banks, money, corporations, and governments. Stop all corruption that seems to be leading us to a New World Order, and elevate our moral values. Did we forget what we need to do? I think so. We need to go back to the time where everything changed. Have we forgotten about 9/11? Just because the tenth anniversary came and went, do we put it to the side. This is the Pandora's box of the 21st century. Exposing 9/11 will expose all the faceted structures keeping us captive, because that machine is responsible and must be held accountable. The next step for Occupy Wall Street should be a full focus on 9/11. It will expose this controlling machine we all wish to stop.
So what stops many from doing this? It's the negative driving force that controls the majority; fear. The majority does not see the magic that was performed on 9/11, as the controlling machine is making sure they do not see or learn about the trick. The trick is yet to be discovered because the majority cannot come to grips with the concept that they were diverted from the truth. The lie is so much easier to handle. The truth takes time to find and understand. You have to make a guided effort. We all need to put forth the proposition that 9/11 exposure and accountability have always been the step to stop the madness in the world.
Humanity faces a daunting battle against corporate forces that have historically proved willing to employ any means necessary to preserve an evil system.  The police brutality and corporate funding aimed at crushing Occupy Wall Street hint of the savagery unleashed by corporations in countries around the world over the past 150 years.  Yet the recent crackdown has provided our rebellion with an extraordinary public relations weapon by demonstrating the veracity of our charges against a ruthless system that despises democracy and justice…  Read full article here
MEDIA ROOTS- Michelle Bachmann's catapult to fame eerily resembles Sarah Palin's rise to the top during the 2008 election circus. Both Bachmann and Palin are media made sensations whose extreme antics and shocking ignorance of basic civics have only garnered them more attention. One can't help but wonder if the popularity of such inept candidates has been in part manufactured by the establishment to provide insurance for another Obama victory.
On a panel discussing Michelle Bachmann's potential presidential run, Chris Matthews strangely admitted that Bachmann was "created here"– in reference to his MSNBC show Hardball. Was he insinuating that he was partly responsible for Bachmann's recognition and success?
In 2008, Matthews excoriated Bachmann for her suggestion to catalog and investigate 'dissenters' in the House of Representatives, then proceeded to give her a platform to speak at length on his show. Bachmann's empty rhetoric equating liberalism with anti-Americanism became a viral hit online.
Later on Real Time with Bill Maher, Matthews repeats himself, adding gleefully that "Bachmann's going to win the nomination." Maybe Matthews is smiling because he is hoping for his Frankenstein-esque creation to fall on her own sword, creating an easy victory for Obama. Tricks or so called 'dirty' ones have always been a part of the election cycle. Matthews is an influential partisan talking head, who is experienced enough in the media world to know exactly what he's doing.
In a recent Media Roots Interview, Cindy Sheehan said that Sarah Palin was picked as Mccain's VP as "insurance" for an Obama victory. Whether or not that's true, it's undeniable that a large amount of Americans voted for Obama in 2008 solely because of how terrifying the prospect of a Mccain/Palin presidency was.
It's a sad state of democracy when people are fear-mongered into voting against their own interests. As long as the media continues to prop up such extremist GOP candidates, people who identify themselves as liberal, green and libertarian will continue to knee jerkily vote for bought-and-paid for establishment candidates that will proceed the policies that have bankrupted and demoralized this nation.
Photo by flickr user Scott Spiegael
Our undemocratic (not elected) President European Herman Van Rompuy know one "striking" statement after another to do: the script writers can not apparently get enough! In a visit to the Polish University of Warsaw called Van Rompuy for a strong defense against the growth of "mistrust and fear" against the European Union. The argument was: "The bloc must not be seen as a new" Moscow ", but INSTEAD, the" Fatherland or peace. " 
"Sometimes in the heat of the debate, the image of 'Brussels' is linked to the role of 'Moscow' in the Cold War. One Should not accept this comparison,"
 If we now the word 'peace' into the interpretation of the Elite, then you are out at war and the term "Fatherland" is a familiar concept for those of a recent past. In both Russia and the former Nazi Germany, the terms 'Fatherland' and 'peace' often used in propaganda. That the equation apparently made by the skeptics in the European Parliament, 'not' Van Rompuy is absurd. The EU has just all the features of a Communist organization.
 The Eurocrats apparently feel the hot breath down their necks and do everything legitimate criticism of the slowness undemocratic institutions to distort the public so no air gets in a broad-based dislike of the current EU. Earlier, Van Rompuy a decision about the danger of Euro-skepticism.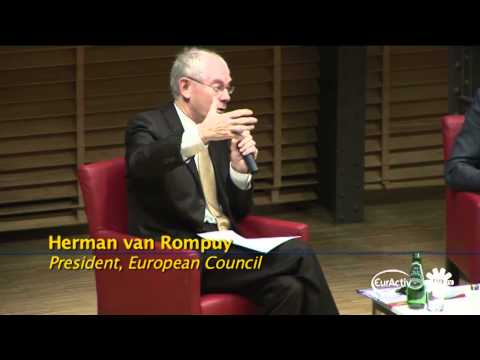 "We have together to fight the danger of a new Euro-skepticism," he said at the time. "Fear leads to egoism, egoism leads to nationalism, and nationalism leads to war … It is a feeling all over Europe, not of a majority, but everywhere present."
"There is a perception thats the single market is less popular now in the Past and thats it is seen by many European with Suspicion and fear. We have to Reconcile Both the Citizens – Citizens as Consumers and as employees – and the entrepreneurs with Europe. "
Van Rompuy's visit to the university is part of the route that either the Prime Minister Donald Tusk goes. Tusk is very westernized. Tusk has come to power after the death of the then President Lech Kaczynski who died with a large delegation of senior politicians and military in a still mysterious plane crash. Backlight: Letter from Poland
We (the alternative media) think that Kaczynski of Poland was murdered by people who prefer not to join the EU saw. Kaczynski saw no merit in fact an overall accession to Europe. Poland is an important country because of its geopolitical position. In order to exploit this position, it is important that the right people behind Poland supports (EU, banks, America). Poland may in future expect to see a lot of money from Europe and America. For America, Poland and its neighboring countries of great strategic importance in relation to Russia. But also against the alleged threat from Iran. Still is a missile shield in Poland is still placed on the political agenda, in addition to any military bases.
As democracy was Communism gefinanceerd by the Big Boys (the leaders) and both had as its function. The start of European Union began as an undemocratic and is only in the interests of big banks and cooperatives. With the aim of becoming part of the New World Order.
Translated by Silentguardians