Deepak Chopra Obama Supporter "I don't know who to support, I like Ron Paul a lot"
WeAreChange ran Deepak Chopra and asked him why he recently said at a public event that he supports Barack Obama in the 2012 election.
SUPPORT THE RESISTANCE http://www.wearechange.org/?page_id=9453
http://www.facebook.com/LukeWeAreChange
http://www.twitter.com/LukeRudkowski
Help We Are Change produce more videos like this and continue our coverage of #occupywallstreet http://www.wearechange.org/?page_id=9453
http://www.facebook.com/LukeWeAreChange
http://www.twitter.com/LukeRudkowski
MEDIA ROOTS- Michelle Bachmann's catapult to fame eerily resembles Sarah Palin's rise to the top during the 2008 election circus. Both Bachmann and Palin are media made sensations whose extreme antics and shocking ignorance of basic civics have only garnered them more attention. One can't help but wonder if the popularity of such inept candidates has been in part manufactured by the establishment to provide insurance for another Obama victory.
On a panel discussing Michelle Bachmann's potential presidential run, Chris Matthews strangely admitted that Bachmann was "created here"– in reference to his MSNBC show Hardball. Was he insinuating that he was partly responsible for Bachmann's recognition and success?
In 2008, Matthews excoriated Bachmann for her suggestion to catalog and investigate 'dissenters' in the House of Representatives, then proceeded to give her a platform to speak at length on his show. Bachmann's empty rhetoric equating liberalism with anti-Americanism became a viral hit online.
Later on Real Time with Bill Maher, Matthews repeats himself, adding gleefully that "Bachmann's going to win the nomination." Maybe Matthews is smiling because he is hoping for his Frankenstein-esque creation to fall on her own sword, creating an easy victory for Obama. Tricks or so called 'dirty' ones have always been a part of the election cycle. Matthews is an influential partisan talking head, who is experienced enough in the media world to know exactly what he's doing.
In a recent Media Roots Interview, Cindy Sheehan said that Sarah Palin was picked as Mccain's VP as "insurance" for an Obama victory. Whether or not that's true, it's undeniable that a large amount of Americans voted for Obama in 2008 solely because of how terrifying the prospect of a Mccain/Palin presidency was.
It's a sad state of democracy when people are fear-mongered into voting against their own interests. As long as the media continues to prop up such extremist GOP candidates, people who identify themselves as liberal, green and libertarian will continue to knee jerkily vote for bought-and-paid for establishment candidates that will proceed the policies that have bankrupted and demoralized this nation.
Photo by flickr user Scott Spiegael
Media Roots Radio: Osama, Police Power, GOP & Obama's 2012 Campaign Run-up by Media Roots
MEDIA ROOTS- This episode covers new Bin Laden propaganda, the recent ruling giving police the power to break into homes without warrants and the media circus surrounding the GOP and Obama's election run-up for 2012.
The above timeline is interactive. Scroll through it to find out more about the show's music and to resources mentioned during the broadcast. To see a larger version of the timeline with clickable resources go to the soundcloud link below the player.
If you would like to directly download the podcast click the down arrow icon on the right of the soundcloud display. To hide the comments to enable easier rewind and fast forward, click on the icon on the very bottom right.
http://mediaroots.org/osama-police-power-gop-obamas-2012-run-up.php
Mickey Huff, Director of Project Censored, speaks at Moe's Books in Berkeley, CA on May 19, 2011. Mickey discusses censorship in the media landscape, Project Censored's organizational mission and their 2011 book uncovering the top 25 most censored stories from 2010.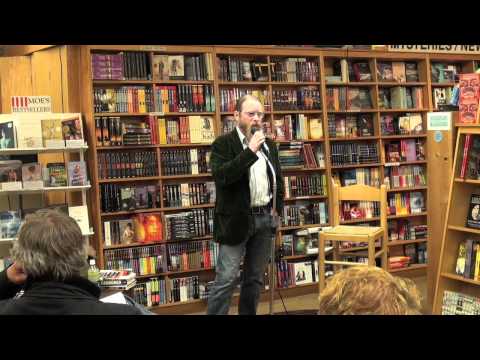 During the Q & A, Mickey discusses 9/11 censorship in the alternative and corporate media as well as election fraud.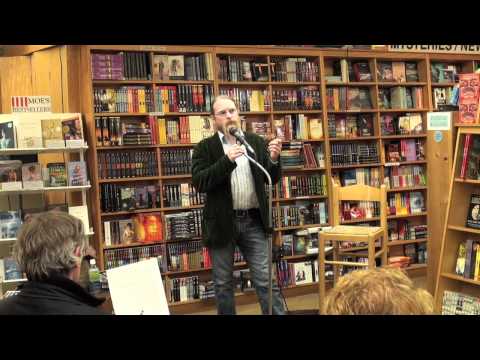 http://www.ProjectCensored.org