Dallas, the ninth-largest city in the country, is teetering on a huge victory for public health pending four more City Council members agreeing to end water fluoridation.
So far, three council members, including Sheffie Kadane, Scott Griggs and Jennifer Staubach Gates, have stood up to the practice, acknowledging that it's unhealthy and expensive.
NSNBC International reports that ending water fluoridation in Dallas would immediately free up around $1 million.
Fluoride is found everywhere today, from antibiotics to drinking water, no-stick pans to toothpaste, making exposure inevitable. All the more reason why new research proving this common spice can prevent fluoride damage is so promising!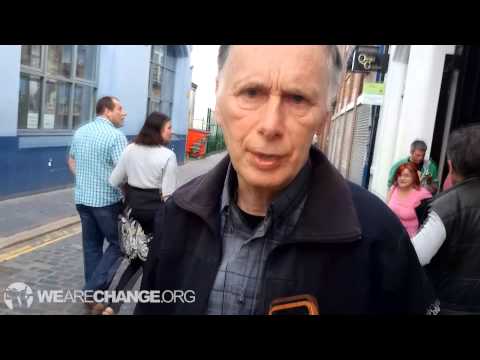 WeAreChange randomly reunites with Walter Graham, an activist and campaigner against water fluoridation. Walter and many others have had a successful victory banning water fluoridation in Northern Ireland and now are fighting to ban it in the Republic of Ireland.
Watch the 1st video with Walter here http://www.youtube.com/watch?v=rL83S3zL0OE
Support us by subscribing here http://bit.ly/P05Kqb
http://www.facebook.com/wearechange.org
Check out our merchandise: http://wearechange.org/store/
Become a member of The Sponsor Lounge and get exclusive behind the scenes content while helping us grow! Join us today! http:///www.wearechange.org/donate
MEDIA ROOTS- When was the last time you stopped to think about the one thing you can't live without? I don't mean the Internet – I'm talking about water. Without clean drinking water, life could not go on. This is why it's so important that we know what is in our water. For the past sixty-five years, city governments nationwide have been adding a controversial substance called fluoride to municipal water supplies.
You probably recognize the word fluoride from the back of your toothpaste tube or from your visits to the dentist. But the fluoride added to our water is not the same as that in our toothpaste. The chemical added to our water is a fluorine compound called hexafluorosilicic acid that is generated as a by-product from the phosphate fertilizer industry.
Phosphates are minerals that are used to make fertilizer, and phosphate mining industry is a giant moneymaker. Fluoride is created by the production of fertilizer as well as in the manufacturing of steel, aluminum, glass, and cement. Previously, the lack of government regulation allowed gaseous fluoride to move through factory smokestacks and straight into our atmosphere. Now, environmental regulations require giant filtration systems called "scrubbers" atop the stacks to keep these toxic chemicals from escaping into the air. Fluorosilicic acid is then extracted from these scrubbers and condensed to a water-based solution which is packaged unrefined and sold to city governments for the purpose of water fluoridation.
By selling the fluoride byproducts for this purpose, companies avoid  the huge cost of disposing of these chemicals in the environment safely, and according to regulation. Back in the 1930's, a band of industrial corporations – including Monsanto, U.S. Steel, Union Carbide, and Aluminum Company of America (ALCOA),  the leading producer of aluminum – had been cheaply disposing of their fluoride byproducts into the environment for years. This changed when their toxic waste became the target of negative press in the local news. A 1933 toxicology report by the USDA had warned of fluoride's toxicity, singling out the aluminum industry as the biggest culprit.
The new potential of legal liability due to the exposure of workers and communities to industrial fluoride scared these corporations. Knowing that disposing of industrial fluoride waste safely was expensive, ALCOA employed biochemist Gerald Cox in 1936, to argue for fluoride's dental benefits through experimentation on rats. Cox, neither a doctor nor a dentist, concluded that fluoride strengthened and protected teeth against decay and began to tour the country promoting water fluoridation on behalf of his employers. Interestingly, Cox's findings ran contrary to the position originally held by the American Dental Association (ADA) on water fluoridation.
In 1944, the Journal of the American Dental Association published the following statement:
"We do know that the use of drinking water containing as little as 1.2 to 3.0 parts per million of fluoride will cause such developmental disturbances as osteosclerosis, spondylosis, and osteopetrosis, and we cannot afford to run the risk of producing such serious systemic disturbances…"
In spite of this warning by the ADA, Grand Rapids, Michigan became the first community to fluoridate its drinking water the very next year.
In 1947 Oscar R. Ewing, a paid attorney for ALCOA, was picked to head the Federal Security Agency.  In this position he oversaw the Public Health Service or PHS (which is now the Department of Health and Human Services). This enabled him to change the Code of Federal Regulations, and place all control of drinking water fluoridation in the hands of his own department. Making clear his lingering ties to the aluminum industry and their expensive toxic waste, Ewing made fluoridation promotion one of the first official policies of the PHS. Over the next three years, 87 additional American cities began fluoridating their water.
The study that is often referred to in fluoride's defense was conducted by the National Institute of Dental Research (NIDR) of the United States Public Health Service (PHS). It sought to determine whether there was a relationship between fluoridation and tooth decay. Released in 1988, the multi-million dollar nationwide survey examined 39,000 U.S. school children aged 5-17 from 84 different fluoridated and non-fluoridated geographical areas.
Surprisingly, the study uncovered a declining trend in tooth decay rates in both fluoridated and non-fluoridated areas, mostly due to overall better hygiene. The overriding conclusion from the extensive study was that there is no relationship between tooth decay and fluoride ingestion. Despite this consensus, this study is still commonly cited to link lowered decay rates in fluoridated areas. A seldom-reported fact is that the same trend was found in non-fluoridated areas too.
Fluoride overexposure can bring serious health risks. The most common affliction due to overconsumption is called fluorosis, a condition characterized by a discoloration of teeth or changes in bone density. An excess of fluoride eats away at the enamel of your teeth, causing craters and surface discoloration. Dental fluorosis is the first clear and obvious sign that your body is being poisoned by too much fluoride, and cases can range from mild to severe. This occurs because only 50% of all fluoride taken in by the body is excreted. The remaining fluoride is disseminated throughout the body, accumulating in our bones, pineal gland and other tissues. In Karnataka, India, an excess of fluoride has turned the ground water into a slow poison, crippling at least 10,000 people.
The Director of the National Institute of Mental Health and Neurosciences, Dr D Nagaraj, says that "due to fluoride concentration in water, many people in districts [in Karnataka, India] like Dharwad and Tumkur have spinal cord diseases. These are progressive diseases, after decades of consumption. People are battling with permanent disabilities."
Alarmingly, a 1991 study by the U.S. Public Health Service found that the rates of osteosarcoma, a deadly type of bone cancer, were significantly higher in fluoridated communities than in non-fluoridated communities. The Harvard School of Dental Medicine found the same link in study done ten years later. Additional studies have associated fluoride ingestion with other serious health problems, including chromosomal damage, morphological changes to their kidneys and brain, hypo activity (or inactivity), damage to the thyroid gland, skeletal fluorosis, osteoporosis, liver cancer, and fertility problems.
The most distressing findings come from 18 human studies done in China, India, Iran and Mexico that show a substantial lowering of IQ in fluoridated areas. The ingestion of fluoride has been shown to increase the gastrointestinal absorption of aluminum by over 600%, and the absorption of heavy metals like aluminum is speculated to have a direct correlation to Alzheimer's disease and other neurological brain disorders. Although a direct correlation between Alzheimer's disease and fluoride ingestion is inconclusive, it is interesting to note that the rate of Alzheimer's is twice as high in America than in Europe, where many countries have banned fluoridation.
Many countries around the world are skeptical of the benefits of adding fluoride to drinking water. Austria, Belgium, Denmark, Finland, France, Germany, Iceland, Italy, Luxembourg, Netherlands, Norway, Sweden, Switzerland, Japan and China have all ruled out water fluoridation as a safe and fair practice.
If you want to find out whether you're drinking fluoridated water, the first thing you can do is access your city's fluoridation status on the Center for Disease Control's website in its oral health section.
If your water is fluoridated, it's not a lost cause.  You can speak out in your community or at city council meetings to let your local representatives know your concerns.  To remove fluoride from your water you have a couple of options. You can equip your home with water filtration systems like those at Equinox or Burkey. Filters like Pur and Brita do not remove fluoride.  If you buy bottled drinking water, reverse osmosis and distillation remove almost all fluoride.
If your city is planning to fluoridate you can stop it! Activists in Pennsylvania have successfully fought off fluoridation legislation since 1987 and they're at it again. There is still a chance to put a halt to the fluoridation process in your own city.
Whether or not you support water fluoridation, the real issue here is having a choice. No chemical, no matter what its supposed benefits are, should be forced upon the public without their consent.  Having access to clean water should be a fundamental right for every human being.
"Water is the lifeblood of our bodies, our economy, our nation and our well-being." -Stephen Johnson
***NOTE
After numerous attempts to get data from city officials proving the benefits of mass fluoridation, I kept getting referred back to either the respective city's water website or other government controlled sites. I also attempted to get in contact with Ellie Nadler, the head of San Diego's Coalition for Fluoridation, but couldn't find any legitimate website or group presence for that matter. Ellie backed out of any interviews and refused to give a statement.
Written by Abby Martin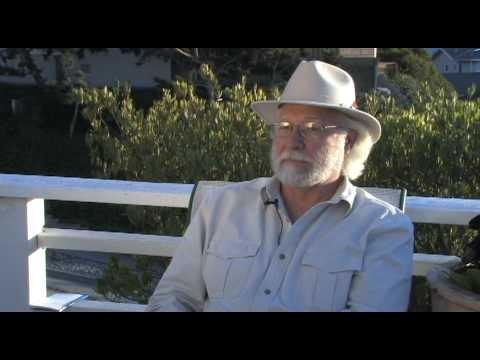 Interview I conducted with David C. Kennedy, DDS, and former head of the International Academy of Oral Medicine and Toxicology about fluoride.
Additional Resources-
Tooth Decay Trends in Fluoridated and Non Fluoridated Areas
EPA Union Calls for Moratorium on Fluoridation
600 pros urge Congress to Stop Fluoridation
Scientific Consensus Statement on Environmental Agents Associated with Neurodevelopmental Disorders, Chapter 4.3.2 (pg. 14)
ADA Positions and Statements Interim Guidance on Fluoride Intake for Infants and Young Children
Dr. Kennedy, DDT Speaks out Against Fluoride
Citizens Uniting Against Fluoride
TOTAL EMERGENCY, TOTAL TRANSFORMATION: extermination through food, water, and air
By Kid Akimbo, WeAreChange brooklyn, new york
"i had the right to remain silent, but i didn't have the ability." — Ron White
let me tell you a little bit of my story.
i came to new york city to pursue my dreams. fame, glamour, lights, glory. and with my MTV and VH1 debuts earlier this month, and my television broadcast premiere last week, you might think that that's exactly what i've been focused on. the reality, though, is quite different.
i'm happy for the success and continue to push my work out into the world, but since arriving in april my world has shifted inexorably by the truth i've discovered through untold hours of internet research and reading. i spoke about some of the subjects of my research in the interdependence imperative but as my awareness has grown on these issues of dire concern, it has become more and more definitive that all the sick madness of the world is simply the symptom of a plan so sinister that most people will laugh when i say what it is: that we are being exterminated.
my apologies to the light of heart. my apologies to those for whom this presentation is too blunt and jarring; i wish for the skillful means to be able to relay the dangers which ensnare us and the imperative to act swiftly and with conviction to all. but i have always lacked the ability to dumb down the truth. for those of you who are listening, please hear me and make no mistake: the time to act is now, at this moment, in every aspect and sphere of your life. you must take action, you must protect yourself and those you love, and you must do your best to keep the dignity and brightness of your human spirit above the waves of precipitous darkness.
but what am i talking about?
one need look no further than the elite's policies vis-a-vis the basic elements of life to confirm the conspiracy i had mentioned. there is perhaps no clearer evidence of the plot to destroy human life than the fluoridation of water and the fact that nazi germany put this into practice in the concentration camps of world war II.
besides being labeled a toxic waste by the FDA, there are numerous studies which confirm fluoride's link to cancer, brittle bone disease, brain damage, and immune deficiency. but what is most interesting about fluoride's effect on human physiology –and what must have been the most enticing to the champions of the Third Reich– is that it clouds mental ability, lowers i.q., and weakens mental resolve. it makes people lazy. it makes them dispassionate. it makes them unable to muster their strength for action.
does it make more sense now, when you hear the plight of the world and perhaps shrug your shoulders and wish you would do something, but come up with nothing? might you read these words and go back to life-as-usual?
i'm sorry to say, but very soon there won't be any life-as-usual. besides our water, the government has been spraying carcinogens and virulent bacteria en masse into the atmosphere. clearly distinguishable from from regular aviation contrails, these operations are known popularly as chemtrails. this is quite simply biological warfare being practiced on the american people and abroad.
our food systems have been hijacked by giant agribusiness monsters. genetically modified organisms (gmos) are now in 70% of our food products. the effect of this altered dna is never tested on human beings. (see here for studies on butterflies by hungarian scientists).
our food is becoming ever-increasingly low in nutrition. products such as high fructose corn syrup and aspartame, a known neuro-toxin, are everywhere in foods. these toxins, along with gmos, are introduced to the food supply through the revolving-door dynamic of the fda and other food regulatory bodies within government and the ceos of big agri and big pharma corporations. (see food, inc; the future of food; and the world according to monsanto for more.)
the mother of all food genocide schemes is called codex alimentarius– a world trade organization-backed global food control system. codex will do such things as make vitamins, minerals, and herbs illegal; reintroduce 7 of the 11 most deadly persistent organic pesticides (like ddt) back into the food supply; eliminate food labeling, thereby killing organics; and by the wto's own projections, codex will result in the deaths of 2 billion people by the vitamin and mineral guidelinealone, 3 billion including the preventable diseases from malnourishment which will result from this guideline.
do you understand what's happening? this is genocide. this is apocalyptic.
don't take my word for it, do your own research. but certainly do something. the times where you can roll over and wish you could or would do something about it are soon over. the problems are going to start coming to you now.
i'm not telling you this to be scared. i'm telling you this because if you're anything like i was, or i think most educated people are, you are aware but you're not activated. we need to turn-on and resist this flow. we need to support the direction of The Venus Project along with The Zeitgeist Movement and other models for social redesign and social change. in the transition phase we can support groups like We Are Change and infowars.com which propagate the truth. and all the while we can cultivate our compassion and awareness through groups like Shambhala, a branch of buddhism which encourages self-awareness and warriorship through non-denominational mindfulness practices such as meditation.
i chose to focus on food, water, and air today as they are the most basic life supports, but unfortunately there is a harrowing litany of threats in the economic, environmental, political, social, military, medical, and media spheres to uncover.
for the foreseeable future, i will use this blog as a sounding board for disseminating the independent media source material which has brought me thus far. i'll present the main issues along with various sources which back up the claims or legitimize the problem. for those of you curious to dive in, my playlists page on youtube is now exclusively dedicated to this cause, as well as my favorites page, where there are clips which are generally less comprehensive, though more compact and powerful.
i love you, and please know that we will survive this. the more people that awaken and begin to work against it right now, the less the damage will be done.
we will rebuild this earth and it will be great.
yours in the fight,
KID AKIMBO