By FCC Commissioner Michael O'Rielly

Internet application and content companies, what some refer to as "edge providers," are increasingly concerned by the Federal Communications Commission's (FCC) newfound ability to regulate the Internet, and rightfully so.
To find oneself an unmarked automatic weapon required either knowing exact addresses on the deep web or a prominent California Democrat. One of those options recently got a lot harder (sorry, Leland Yee) but the other may be on the verge of getting easier. For black market goods most people turn to hard-to-access places on the Internet, which haven't been conducive to browsing. Last week, an anonymous individual launched a search engine called Grams that caters to all kinds of contraband needs.
One of the many pressing stories that remains to be told from the Snowden archive is how western intelligence agencies are attempting to manipulate and control online discourse with extreme tactics of deception and reputation-destruction. It's time to tell a chunk of that story, complete with the relevant documents.
Written by the guys at WeAreChange.ie
It's 2012, and as predicted, the ISPs and Hollywood & Music Industry lobyists now have more power than ever before. With the advent of PIPA, SOPA, ACTA and more, the shutdown of many filesharing and video-sharing sites, the little guys is now the target of internet bad guys who don't think they are rich enough. There are reports of peoples uTorrents being shut down without warning, and this is just the beginning. Below I outline just a few tips I've picked up over the years to maximise your anonymity online.
First off i would reccomend to make sure you are not using Internet Explorer. I personally advocate firefox, its not made by MS or Google. its desgined by the online community and comes with an optional add-on called adblock plus, which automatically blocks internet ads and scripts you dont want.
Download Firefox here.
Adblock here.
Also if you already have FF make sure it is updated to the latest version (10 as of Feb 2) by clicking Help – About Firefox.
If you have it installed make sure to set third party cookies to asking you only and whatever other privacy options you want to enable, theres a whole section on securing your FF here.
A proxy is another way to stay anonymous. It routes your internet traffic through a foreign server so websites think you are coming from Japan or the US and cant track you properly. Theres plenty of good sfotware out there but the simplest one ive found is made by DD-WRT, but you need to have adblock installed as well because it comes with internet ads ironically. I use it regularly, very very simple to use, just right click it to enable and suddenly you're anonymous.
It is not compatible with utorrent or alot of downloading sofware, so we need something different for that.
If you've been using uTorrent to download for a while you may have found yourself receiving lots of wasted data. This is data that has been discarded after being deemed corrupt or invalid by uTorrent.
This usually happens because Anti-P2P organizations are polluting P2P networks with fake peers, which send out fake or corrupt data in order to waste bandwidth and slow down file transfers. There is also a a more serious side to this, once you've established a connection to one of these fake "peers", your IP has been logged and will most likely be sent to the RIAA, MPAA or your ISP to inform them what you have been downloading.
You can easily block these bad IP ranges in uTorrent by enabling the IP filter and using a simple script to update the IP block list each day.
The way things are going these days, there will be a lot of anti-P2P orgs trying to query your downloading habits, so update it every couple of weeks, or set it auto enable using this script.
Google, whose company motto is "Don't be evil" have recently enabled data sharing for your accounts over all networks. That means you will have your Google+ results howing up in searches, its gonna take ito account past searches and friends and these things while searching, building one big online profile about you.
Theres a few ways around this (sort of).
Make sure you are on Firefox with adblock and maximised privacy settings.
For things you don't want tracked, use a seperate google account or sign out and enable private browsing in firefox (Ctrl + Shift + P)
Don't use your real name or personal deatils, those are optionally true fields. Use a nickname on facebook and google+, this will also stop employers from Googleing your name.
Speaking of which, facebook probably have edited your privacy settings to public, watch this video to figure out how to change them to private.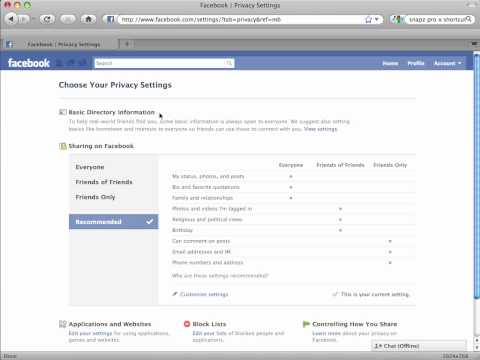 Don't forget to share this (anonymously!)
Written by the guys at WeAreChange.ie

Media Roots Radio – Weinergate, Election Kick-off, Net Neutrality, Police's "War on Fun" by Media Roots
MEDIA ROOTS- This episode covers Anthony Weiner and how political sex scandals dominate over real issues, the 2012 campaign kick-off: the RNC debates and media propaganda surrounding the candidate pool and Obama's marketing campaign, Net Neutrality and the lobbying system, and the bay area police's "War on Fun" of shutting down underground parties and stealing electronic equipment from djs.