Thailand's army on Tuesday declared martial law across the crisis-gripped kingdom to restore order following months of anti-government protests that have left 28 people dead and hundreds wounded.
Finally some rational legislation is passed concerning 'public servants' unlawfully entering another person's property.
On March 19th it is 8 years ago the American troops entered Iraq, and thus starting the illegal war. This is the day to remember, a day to take action, a day to inform and inspire the people, a day to never forget.
We are organizing a demonstration to let the people at the International Law and Order community, International Criminal Court, and all the people on this world know the current status quo is not sustainable any longer and that the International Criminal Court has the duty to pursue the goals stated in their statues.
With not pursuing the people responsible for the Iraq war the international court paves the way for more criminal activities from this group. The current strategy will not only make the International Criminal Court's powers totally useless on the short term, but on the long term, end the trust the court still has with the people, the people that pay the bills, the people the court sworn to protect and serve.
The International Criminal Court, and various prosecutors offices and police organizations, from what has become a shameful long list of countries, refuse to this day to investigate, prosecute or even file charges against this group, the various people and organizations involved in the creation of this war, as well as connections to / from or direct involvement of several arms suppliers, banks, governments and various private elite persons.
We organize this demonstration and memorial on March 19, eight years after the start of this illegal war in Iraq to remind the International Criminal Court to do justice to the victims of these crimes against humanity and to make clear they have to take direct action against this group as stated within the charter of the International Criminal Court.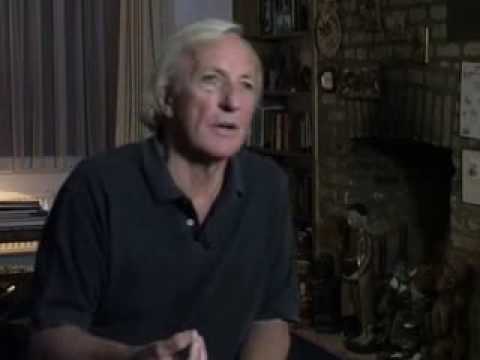 We also want to make clear that it is no longer justifiable that the International Criminal Court keeps protecting this group with not taking action against them and that we will no longer accept this.
We expect a thorough investigation and direct action from the International Criminal Court, less than this is not enough and it will never be.
We also understand that the people at the International Criminal Court and the various administrations, public departments and police organizations know and realize that moving in this direction is the only way, but a very small group of powerful and rich people makes this almost impossible for them.
So we will demonstrate on March 19 to communicate to these people we are supporting those who can bring much needed change and that the current status quo does not meet our ever-shrinking world.
We Are Change Holland – Belgium – Greece – Germany – Austria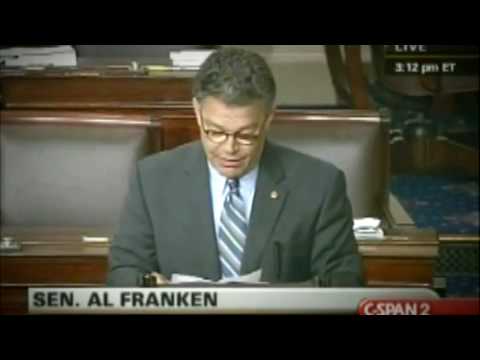 More information :
Newt's World Order Confronted by We Are Change Colorado

By WACC media group

Newt Gingrich recently came to Denver's own terrorism museum called The C.E.L.L. to promote the Global War on Terror and talk about his less than totally secret plans to possibly make a run for president in 2012.  We Are Change Colorado was there as we hoped to participate in the Q&A sessions and ask Mr. Gingrich some of the tougher questions.  The Center for Empowered Learning and Living, or The C.E.L.L., is the first museum dedicated specifically to the subject of terrorism.  The C.E.L.L. opened in downtown Denver on September 11, 2008.  It encourages participants to shed their preconceived notions on the ideologies and aims of international terrorism. It also has a new name: The Counterterrorism Education Learning Lab.  We did an investigative piece on The C.E.L.L. shortly after they opened and exposed who is behind this 6 million dollar piece of 'nonprofit' propaganda.  Follow the money as they say, and when we learned who funded and promoted this place, as well as the agenda being pushed inside the museum itself, the true motives behind this 'terrorism museum' became all too apparent.  The full investigative article and video can be found

here

.

As

Mr. Gingrich

came on stage he was met by many who came to see him talk with Denver Post editor Greg Moore about our need to be more vigilant in fighting terrorism both domestically and overseas.  It seems that it can be counted on that the Denver Post will be a nice little pro War on Terror publication from now on.  Interestingly enough, the Denver Post ran several

articles praising

Mr. Gingrich the day after his appearance.  As the presentation got underway Greg commented about Newt's possible presidential run in the coming election. Someone shouted from the audience, "Yeah, Newt for President!"  This garnered cheers and applause from the audience.  The voice rang out loud and clear again "Newt for President!" Newt and Greg were all smiles, lapping up the apparent support for his run at the White House.  What happened next surprised most seated in the opera house.

So what did they mean by New World Order, anyway?  Well maybe the best people to ask would be the politicians who have used that phrase over and over again.  G. W. Bush used it over 200 times.  Bill Clinton, Gary Hart, Gordon Brown, Merkel, Sarkozy, Chavez, Ahmedinijad, Kissinger, and yes, even Obama has called for an "International Order". The New World Order is essentially tiny elite ruling over everyone else. As the late George Carlin would say "it's the 'big club' and you're not in it."

Global government and the War on Terror are now coming to a town near you. If you have anything unpopular to say you could be labeled a terrorist. Local police departments in recent years have been granted direct access to Federal databases maintained by The Department of Homeland Security and supplemented by nongovernmental organizations. Free speech is being very carefully eroded, and even the right to record a public officer has been made illegal in some states.  The Department of Justice recently sent out a memo entitled 'Communities Against Terrorism'

encouraging people to report anyone

handing out "extremist literature."  ALL literature, even 'extremist literature' is protected by the first amendment, commonly known as free speech. If we follow all of these steps to their logical conclusion, we will certainly have a police state on our hands in short time.

There is also lot of

buzz

coming from DHS about 'homegrown terrorism' when what they actually mean to say is that the American populace is waking up and finding out they're being lied to. The widespread free-flow of information on the internet has sparked an enlightenment as to how government, banks and corporations actually function with regards to personal life and the rest of the world. This in turn has led some to join together to do the one thing they still can: protest. The vast majority of these groups are peaceful and non-violent, and though they do dissent, most are only interested in spreading information and raising awareness. It's quite alarming then to see peaceful groups like We Are Change, a non violent political activist/media group and The Oathkeepers, a group of active duty military, veterans and police, listed as potential hate groups on the

SPLC website

. While 'domestic terrorism' tends to refer to people linked with supposed terror groups abroad such as Al-Qaeda, the IRA, etc., this newer phrase 'homegrown terrorism' seems to be referring to anyone in the United States with a negative opinion of the government. There has also been

speculation in the media

as to whether or not the focus of the war on terror needs to be shifted to the domestic front. If you haven't noticed your local police departments gearing up for this, just take a look at all the new equipment most metropolitan departments have acquired in recent years, from armored personnel carriers to sound cannons to x-ray vans. Naturally the elite have to

generate support

for this and it provides great opportunity to confront them when they come to rub elbows with their financiers and admiring public on their speaking/book-signing/campaigning tours.

In addition to the

Newt event

We Are Change Colorado joined with their fellow group in Colorado Springs (one of the largest military cities in the country hosting NORTHCOM, NORAD and much more) and hit the NWO hard with a

big protest/rally

on 9/11/10, passing out hundreds of DVDs and displaying many large signs and banners to passersby which resulted in two members being arrested for using amplification devices (a.k.a. bullhorns).  It has come to our attention that these last two actions that We Are Change Colorado participated in have agitated the elitist community

here in Denver

so much so that we have actually received warnings from our sources about both incidents, raising our concerns that we may be at risk of being singled out in the future.

Some will certainly question the journalistic merit of employing a tactic like this; however we have attended The C.E.L.L. events before and have not been given a fair chance to ask real questions.  All questions taken by The C.E.L.L.'s guest speakers must be submitted on an index card and are pre-screened prior to the Q&A session which means nothing but softball questions supporting the agenda being pushed will be asked.  

Newt Gingrich along with the Republican Party

are saying we need to end the war on terror in ten years; not now, of course, but in ten years. I suppose that does sound like a compromise to some who remember John McCain saying '100 years'. Gingrich is clearly posturing to run for President in 2012, and his talking tour which focuses on terrorism and what he describes as the current administration's LACK of persistence and severity in the war on terror is designed to generate steam for his campaign. He is for Carbon Taxes, body scanners, implantable microchips, and is a Council on Foreign Relations member; a consummate globalist. As you can see in this

video

, he means serious business when it comes to his definition of security and combating terror, and to have someone like that at the helm would be a frightening thing indeed.

The strategy for implementing the New World Order has for some time been painstaking incrementalism; taking the smallest of steps towards a closed society so as not to alarm the public with any bold sweeping changes in policy. One of these steps being taken now is the restriction of recording devices in public, more specifically as it pertains to police, private security, and federal and state buildings. More and more people are being told they cannot video tape public officers in public places… does that sound funny to anyone else? There are literally thousands of videos on the internet now of police officers going way beyond the call of duty; the other way, that is, committing crimes and acts of violence towards citizens. Many officers have had to face the consequences of their negligent and/or

criminal actions

in the face of rock-solid video evidence in court as well as perjury charges for having lied about it in the first place; however this has led some departments to claim that recording police could

interfere

with their ability to enforce the law. There are some instances where people have been charged under a wiretapping law, and the states of Illinois, Maryland, and Massachusetts are taking steps to make it illegal to record police altogether. Public surveillance (CCTV) is on the rise here in Denver as in other major cities around the globe and the message is clear: "we have the right to record you; you do not have the right to record us." Even though it is still perfectly legal to record police in Denver, we are frequently asked to stop, and of course we politely decline.

We are supposed to have the

right to privacy

and freedom from unreasonable search and seizures here in America; the right to travel freely; the right to free press, free speech, and the right to film in public for our own protection. We have all of these rights as outlined in the Constitution.  They are not granted by government, but are inalienable, meaning that they are yours by the mere fact that you exist.  Not only do you have them, inalienable actually means that you could not give them away, even if you wanted to.  That's how the founding fathers saw it.  That is America folks. That is what our military and law enforcement agencies have taken an oath to defend.

Posted on: Monday, October 25, 2010
The world's most powerful people have come together to meet and discuss world affairs in secret yet again, this time in Sitges, Spain.
The Bilderberg Group is an unofficial conference of around 150 invitation-only guests who are insiders in politics, banking, business, the military and the media. The group's meetings are held in secret and are closed to the public; the group supposedly meets to strategize global politics and economics for the coming year. The current conference is being held at a luxury hotel in Sitges, Spain under heavy security.
Many are still unaware of the group's existence, but those who are aware are more concerned about the organizations secrecy than their mere existence.
"All the bad things are always done in darkness,"said Luke Rudkowski of We Are Change.
Rudkowski argues that the group meets and plans out the coming year's worth of global economic and political events. Using the examples of the rise in oil prices in the past to the downfall of the US economy, Rudkowski said these were procedural steps in the process to meet their end game, which is a single world economic and governance system controlled by the world bank and IMF, eventually leading to a one world currency implemented by the G8 and G20.
"They want to destroy the American dollar in order to have a one world government currency," said Rudkowski.
The current meeting is an effort to strategize a recovery for the Euro to ensure its success as a currency to weaken the dollar and push the US into a regional block known as the North American Union.
"You could say the American economy is doing fine right now, let's see what is going to happen within the years because we gave $24 trillion according to Bloomberg news to the wall street banksters. Timothy Geithner was in charge of that, he goes to these meetings as well," said Rudkowski.
According to Rudkowski, the individuals behind the Bilderberg Group want to "destroy American sovereignty and freedom" to further their goal of a global consolidation of power.
"We cannot allow these psychotic elites to rule our lives and we have to stand up for what's really right and expose them for what they are," said Rudkowski.
Rudkowski argues that the Greek debt crisis occurred because of faulty loans by Goldman Sachs that were essentially the efforts of the Bilderberg Group to rush their plans to consolidate power and integration in Europe.
In the United States, Rudkowski argues that Americans are breaking the law by attending these secret meetings, specifically citing the Logan Act. The Logan Act is a US law that prohibits private citizens from negotiating with foreign governments.
"Do you feel comfortable with your decisions of our life being made by undemocratic illegal plutocratic psychotic elites?" asked Rudkowski.
http://www.youtube.com/watch?v=z4UJRF0YM_M