What is libertarianism?

If you ask ten people this question, you might get ten different answers. Those of us who have been studying it the longest, those of us who follow its concepts through to their ultimate logical conclusions, will tend to agree that libertarianism is the belief in a concept known as the non-aggression principle. That aggression, or initiatory force and fraud are impermissible, and may be responded to with defensive force, while all else is permissible, and may not have force used against it.
Ron Paul's nonprofit Campaign for Liberty will fight the Internal Revenue Service's demand that it reveal its donor list to the agency, despite having already been fined for refusing to do so.
The explosive growth in the number of converts to libertarianism since Ron Paul first ran for president is one of the most exciting developments of my lifetime. But I'd like to issue a note of caution.
Sheriff Mack, Adam Kokesh, Gary Franchi & Jordan Page open up to Luke Rudkowski of WeAreChange about Life, Love & Liberty.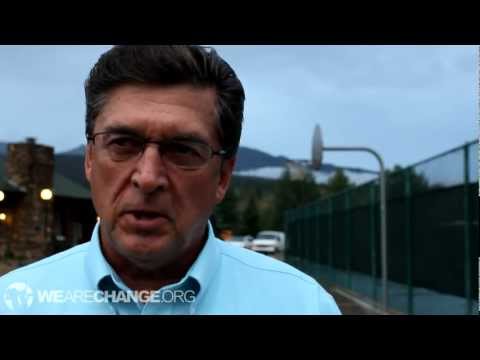 Follow Luke @ http://www.twitter.com/lukewearechange
Become a WeAreChange Sponsor and get exclusive behind the scenes content while helping us grow! http:///www.wearechange.org/donate
Freedom Lovers!
Our amazingly talented friend Tommy Truther has made some songs inspired by our actions and by the general spirit of Liberty that we embrace. Tom really gets the Love, and the Unity, and is unafraid to speak the Truth, so this very day, let us salute and celebrate our very own Truth Troubador. We Love you Tom!
If there are other chapters of We Are Change who would like to use this awesome song as music for their videos I am certain Tom will embrace the idea. All We Are Change Chapters and activists may use this song in their videos, I've been told. So go for it!
Both his songs can be heard at this website here, and the lyrics are included in the blog section, though I will post the lyrics for "We Are Change" down below:
Listen to or download this song here:
08 We Are Change MP3
Posted by tommy on November 19, 2011
We Are Change- lyrics
You want some changes- well we have plans So gather your neighbors and tell your friends Together we can do it all Stay divided and we fall We have no partisan point-of-view We don't tell lies and we call it truth The people have a lot to say Let real folks lead the way
We Are Change And We Are Love Together we're stronger than ever before We are the change we're seeking But we're not here to pass the time of day We Are Change
The military machine must end (stop these wars!) Let's show the world we can be their friend No silent drones and SCUDS No more oil spilling blood
The time has come– we must End the Fed (End the Fed!) We're in the red and we're almost dead The system has to change And it's time to rearrange
We're singin'- We Are Change And We Are Love Together we're stronger than ever before We are the change we're seeking But we're not here to pass the time of day We Are Change
Infowars is the battle now (Infowars!) We all must promise to make a vow 9/11 Truth today That's what We The People say We're patriots of a different type We have the Oath Keepers at our side Real change is catching on So it's time to come along
I tell ya- We Are Change everybody And We Are Love All together we're stronger than we ever thought possible Yeah We are the change we want to see in this world right now And we are here to be blunt with you today We Are Change
We Are Change And We Are Love Together we're stronger than ever before We are the change we're seeking And you can join us we're called We Are Change
We Are Change We Are Love We Are Truth Truth Is Love We Are Change
Copyright 2011: Denver Fracture Music (ASCAP)
Many of us know and Love Tom. Truth be told, Tom did this song a while ago, and we have been slacking on helping to spread it, and that's a real shame. It is precisely work like this, done from the heart, that will help to transform our society into something that we can take pride in, for a change. He woke up a few years ago, and has embraced the Truth ever since.
On that note, I would like to take this opportunity to send a shout out to ALL of our members, allies, law enforcement folks, Oathkeepers, activists, and real and true Americans who have been fighting so hard every day to help awaken the poor sleeping people. This is a massive problem and we thank and salute every one of you who seldom get recognized for being the fantastic, courageous, creative, dedicated, and strong people who have chosen to join us in our fight for Freedom and Liberty. Those of you who are Oathkeepers get our highest respect and honors. All of you have shown us so many amazing things that we can't even begin to do you all the honor you deserve. Thank you, from the bottom of our hearts.
What makes We Are Change great is our huge wealth of PEOPLE. Skills, resources, talents, creativity, freedom, ideas, this is what will transform our world.
Today and everyday, we offer a hearty salute to those of you who are fighting SO hard. We Honor, Respect, and Love you!
Especially you, Tommy. You're the Man.
In Truth, Love, and Freedom,
rob at We Are Change Colorado