It's that time of year again. Time when your local market entrances are flooded with Girl Scouts selling boxes of Samoas, Tagalongs and Thin Mints. But one 13-year-old Girl Scout in San Francisco and her mother made a rather  business-savvy decision to sell cookies outside of a medical marijuana dispensary.
Alaska looks like it may be the next great American stoner state, as election officials report that an initiative aimed at legalizing recreational marijuana has received enough valid signatures to earn a spot on the ballot this summer.
Researchers have known for decades that marijuana can provide an enormous benefit to patients suffering from HIV/AIDS because of its ability to stimulate the appetite and prevent weight loss. However, a new study finds that this magical herb may do more than just give patients the munchies, but it may actually tackle the disease at its core.
Illinois is allowing patients with over 41 medical conditions, including cancer and AIDS to legally smoke pot, but a new plan proposed by state officials Tuesday will require them to give up their Second Amendment rights – the right to own a gun. They will also be fingerprinted, have a background check run on them, and pay $150 a year for the right to smoke up.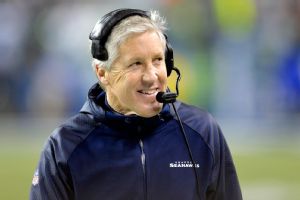 Seattle Seahawks coach Pete Carroll agrees with the notion that the NFL should look into medicinal marijuana as a means of taking the best possible care of its players.