"Blood for Fuel" performance dedicated to Free Adam Kokesh by my band, THE ALMIGHTY TERRIBLES from this past weekend.
Murphy's Law strikes again…
The Universe was aligned just right so that the We Are Change website was knocked down for around 36 hours.  This was all due to the combination of a massive network meltdown during a routine server software update, yes, very bad timing.  But wait, that's not all!  This all, of course, all happened as an apparent script kiddie was attempting to DDos the website, and just my luck, this all had to happen on the night before I was going to be away from a computer for three days.  Anyway, I noticed the problem early enough that I was equipped to tackle the issue while I was away and after many hours of blind troubleshooting with my hands tied, I, along with the help of the server tech support, were able to narrow down the problem and resolve it as quick as we could.
I just wanted to thank you for being patient and can gladly confirm that it was just a random mix of glitch's in the Matrix.  You'd be surprised on how much it takes to run a website that gets as much traffic as We Are Change does.  There are thousands of complicated configuration settings and variables that need to be just right to ensure that the website is functional, secure and fast.  One wrong setting can cause crippling effects and send you down a rabbit hole of zeros, ones and a constant flood of coffee and e-mail.
Regardless, all of the time and work put into this website are, of course, gladly donated to benefit the greater good that We Are Change actively participates in.  We Are Change represents a bulletproof idea of being the change you wish to see in the world, that inspires so many all around the globe, including myself.  Unfortunately, there are costs that are unavoidable and necessary to keep this site operating correctly.  Please take a moment to check out the new items in the We Are Change Store, and if you like what you see, please make a purchase.  You can also make a Donation if you'd like to We Are Change.  Your purchase or contribution will both help fund what We Are Change is doing and will be a tremendous help to ensure that we are able to continue doing it for a long, long time.
Thanks again everybody!
DATE:  NOVEMBER 21, 2011
SOURCE: ANGELA VILLANUEVA/MITCH SCHNEIDER/MICHELE STEPHENS
GOLDEN STATE exclusively premiered their live music video for the commanding rock single "World On Fire" (11/17) on PureVolume.com. "World On Fire" shows the band in an intimate dim-lit jam session at their Los Angeles studio which they lovingly referred to as "The Box" and holds true to their DIY attitude.
Watching the video, some might recognize a familiar face: InfoWars.com radio show host Alex Jones' photo is featured as the face of a revolution; behind the band as they call the world to action against the Fabian Society's socialist movement towards a New World Order (hang out to the end of the video to hear Jones say, "…and I ask you to look in the mirror, and ask yourselves what are you doing in this time of great challenge").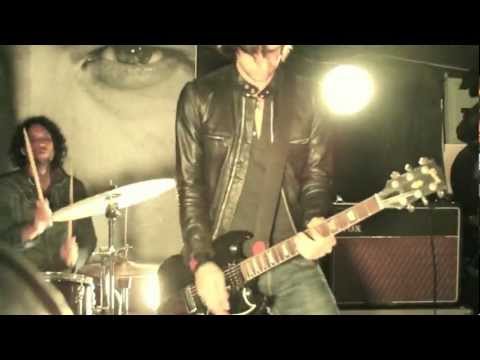 Click here to find Golden State on Facebook
A World On Fire
As the song begins, lead singer James Grundler sings "When the world's on fire I believe in you…We can't just disappear…disappear without a trace…"
The Fabians believe in hammering out their new world order from above… imposing their will on the people below them.
According to Grundler, "…'World On Fire' is almost Biblical… there's a stained glass window that is part of the Fabian socialist society. It depicts two men with hammers over their heads ready to swing down at this globe, this round ball that just came out of the furnace, this world on fire and they're going to shape it the way they want to shape it. When the world's on fire, will we be able to believe in each other?"
The stained glass window was designed by George Bernard Shaw in 1910 as a commemoration of the Fabian Society. The founders of the Fabian Society are depicted in the famous stained-glass Fabian Window[1] designed by George Bernard Shaw. The window was stolen in 1978 and reappeared at Sotheby's in 2005. It was restored to display in the Shaw Library at the London School of Economics in 2006 at a ceremony over which Tony Blair presided (http://en.wikipedia.org/wiki/Fabian_Window).
As the window clearly states, their goal is to "set the world on fire and remould it nearer to the heart's desire." Little by little, they convince all of the people to kneel to the god of socialist thought. It is telling that their crest is a wolf in sheep's clothing.

Blueprint for Enslavement
The British Fabian Society, was established on orders from the Crown in 1884, with the purpose of creating a movement to usher in by stealth a one world government.
'The Communist system in Russia was a "British experiment" designed ultimately to become the Fabian Socialist model for the British takeover of the World through the UN and EU. The British plan to takeover the World and bring in a "New World Order" began with the teachings of John Ruskin and Cecil Rhodes at Oxford University. Rhodes in one of his wills in 1877 left his vast fortune to Lord Nathan Rothschild as trustee to set up the Rhodes Scholarship Program at Oxford to indoctrinate promising young graduates for the purpose, and also establish a secret society [Royal Institute of International Affairs RIIA, which branched into the Round Table, the Bilderbergers, the CFR, the Trilateral, etc — Ed] for leading business and banking leaders around the World who would work for the City to bring in their Socialist World government (http://www.infowars.com/rothschilds-rockefellers-trillionaires-of-the-world)'.
The ideology promoted by Fabians and Fabian thinkers is called communitarianism, which is also sometimes referred to (by people like Tony Blair) as the 'Third Way'. The Third Way refers to the synthesis of capitalism and socialism in the dialectic scheme.
This dialectical synthesis, or outcome, is to be a collectivist form of government where all individualism is forcibly relinquished in the name of "unity" and complete and unwavering allegiance to the state under a scientific, socialistic dictatorship run by "experts."
This is to be a system run on complete and total efficiency, where the only purpose of the individual is to serve the state. The so-called "useless eaters," as people like Kissinger refer to, are seen as only a burden to this efficiency, and therefore will be incarcerated or killed if this system is allowed to be fully implemented. This is precisely why the "Elite" want an 80-90% reduction of the world's population, with just enough peasants to serve their utopia, described in writings by people such as Huxley and Fabian H.G. Wells, and promoted still today in well-funded works of propaganda such as Zeitgeist, which are designed to promote the New World Order religion.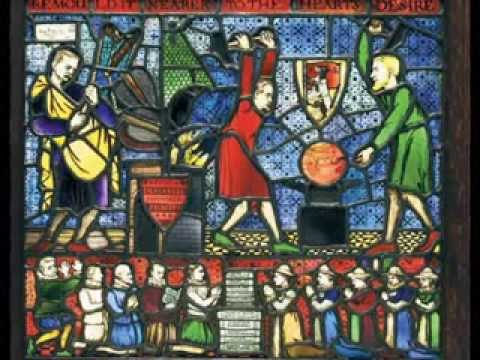 A Revolution at Hand
PureVolume.com raved, "Golden State's new video for 'World on Fire' is a warm-hued, close-quarters jam session. While the huge tune calls U2 to mind, it's hard to picture Bono when you've got these four feisty Californians rocking right in front of you."
The band–songwriter/vocalist/guitarist James Grundler, lead guitarist Marc Boggio, bassist Elias Reidy and drummer Fern Sanchez–has earned a reputation for their anthemic tracks with intelligent and relevant lyrics. The band released a video for their powerful and revolutionary song "Bombs (End This War/The Ron Paul Song)" featuring clips of U.S. Presidential candidate Congressman Ron Paul's speeches, Alex Jones of Infowars.com, Luke Rudowski of We Are Change and illustrious footage from American history including images of ideological leaders John Lennon, Gandhi, Nelson Mandela.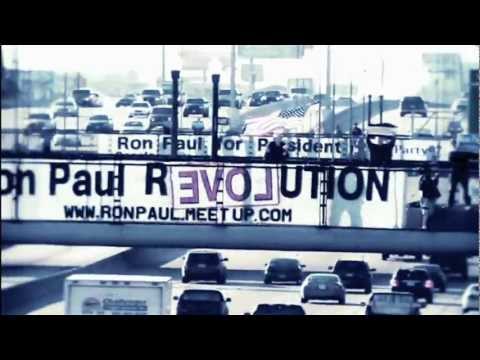 "Bombs" has caught the attention of official members in Ron Paul's 2012 campaign staff. Fans and supporters alike are flocking to GOLDEN STATE's Facebook page posting comments, praise and eagerly awaiting the opportunity to purchase the song.
GOLDEN STATE had this to say, "Thank you to the fans and Ron Paul 2012 supporters out there. The response has been overwhelming. Everyone is asking when we will be putting the 'Bombs' song out on iTunes, and the reason we've been holding back is we'd like to work with the Ron Paul crew to officially put it out so that the proceeds can go to his campaign."


Divide and Conquer

"World On Fire" is the first single off their debut album 'Division'. The cover art acts much as an old western Want Ad does; featuring the face of the wanted enemy: a double-headed eagle, the symbol of the 33rd degree of Scottish Rite Freemasonary (who are well-known for their goals of a new world order http://www.infowars.com/bolshevik-revolution-was-engineered-by-freemasons-financed-by-banking-elite/).
For readers of Vigilant Citizen, know that occult symbolism in the music industry is no secret these days. Artists like Lady Gaga, Rhianna, Jay-Z, and Beyoncé are "lovingly" adorned with masonic imagery as a knod to who owns them. As an indie band, Golden State is using their symbol to expose and identify the dark powers that be.
Grundler says, "the whole theme of this record is to pull you away from from being just another number, another face, another name. To divide yourself from the mass. There's a time in everybody's life where they have to take a stand for what they believe in. Or as 2 Cor 6:14,17 puts it "For what do righteousness and wickedness have in common? Or what fellowship can light have with darkness?…"
'Division' is available for download worldwide on iTunes and Amazon MP3. Or stream it on Spotify.

Here's what the critics are saying:
"…riveting and eloquent…The guys of Golden State have been quietly revolutionizing the world of modern rock 'n' roll for quite some time, but this year they've decided to turn up the volume."
–Juliana Appenrodt, 944 LOS ANGELES, April 2011
"…robustly melodic, shamelessly cinematic rock songs…gorgeously melodramatic electric/acoustic mini epics [that] paint pictures unimaginable to lesser talents."
–Paul Rogers, LA WEEKLY, 5/13/11
"…muscular anthems reminiscent of British arena rockers such as U2, the Catherine Wheel and Muse…the single 'World on Fire' is a meat-and-potatoes modern rocker that tastes awfully familiar but is so hearty it won't let go."
–Kevin Bronson, BUZZBANDS.LA, 4/13/11
GOLDEN STATE will rock "World On Fire" and all the other gems off their debut album DIVISION when they perform live in Los Angeles on Tuesday, November 22 at The Viper Room on the anniversary of the death of John F. Kennedy.
Find Golden State on Facebook
Help We Are Change produce more videos like this and continue our coverage of #occupywallstreet http://www.wearechange.org/?page_id=9453
http://www.facebook.com/LukeWeAreChange
http://www.twitter.com/LukeRudkowski
MUSIC: Michael Franti: Hey World (Don't Give Up)
http://www.youtube.com/watch?v=01FE9cPXE3M
The great global warming swindle – Full version
http://www.youtube.com/watch?v=YtevF4B4RtQ
If you disagree with deepak chopra please respond with questions you would liked asked to him next we run into him.
Help We Are Change produce more videos like this and continue our coverage of #occupywallstreet http://www.wearechange.org/?page_id=9453
Luke Rudkowski asks Deepak Chopra what he thinks meditation will do for occupy wall street protesters, as well as thoughts on Obama's drone strikes and corruption.
http://www.facebook.com/LukeWeAreChange
http://www.twitter.com/LukeRudkowski
MUSIC BY: Lowkey
LOWKEY – TERRORIST? (OFFICIAL MUSIC VIDEO)
http://www.youtube.com/watch?v=kmBnvajSfWU