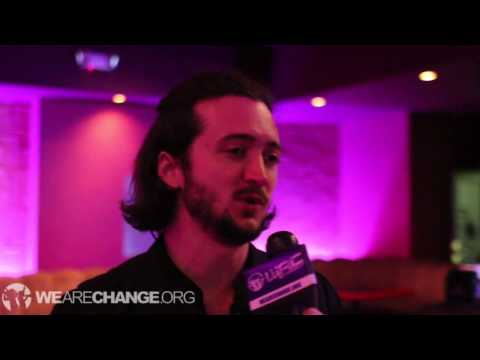 In this video Andrew Emett of WeAreChange caught up with one of our favorite comedians Lee Camp at United We Stand. Lee talks about his motivations, body of work, and how the mainstream media totally sucks.
Follow Lee Camp https://twitter.com/leecamp
Follow Andrew Emett https://twitter.com/andrewEmett
Check out our 2nd channel http://www.youtube.com/subscription_c…
Support WeAreChange by Subscribing HERE http://www.youtube.com/subscription_c…
Like Us on Facebook: https://facebook.com/LukeWeAreChange
Follow Us on Twitter: https://twitter.com/Lukewearechange
Stalk Luke on Instagram: http://instagram.com/lukewearechange
Rep WeAreChange Merch Proudly: http://wearechange.org/store
OH YEAH since we are not corporate or government WHORES help us out http://wearechange.org/donate
We take BITCOIN too
Almost overnight the Internet as we knew it found itself gutted and hollowed out by FCC overreach. Despite the fact that the Federal Communications Commission (FCC) has historically only held authority over broadcasting waves, it conducted a blatant power grab very few noticed. The FCC has been given the power to regulate the internet and interfere with 'edge providers' such as Google, Dropbox, Mozilla, and many more. Some have resisted claiming violations in net neutrality.
The FCC also has control of print media and all levels of broadcasting. They have recently faced backlash after being accused of attempting to regulate independent news operations via a survey.
BOWLING GREEN – On September 12th, 2012, Federal District Judge Katherine B. Forrest issued a permanent injunction against enforcement of Section 1021 of the 2012 National Defense Authorization Act. In July 2013, the 2nd Circuit ruled the plaintiffs did not have standing to challenge that law.
Monday, the Supreme Court put the final nail in this suit by denying to hear the case, without comment.
The 2014 National Defense Authorization Act passed the Senate quietly on Friday, December 20th, 2013, while the mainstream media was busy reporting on Duck Dynasty and the contrived social controversy over the holidays. This familiar deceptive tactic was also used with the 2012 NDAA, when President Obama signed the legislation into law on New Years eve, 2011.
This action codified indefinite military detention into law without charge or trial for the first time in United States history. The NDAA's extremely dangerous detention provisions give authorization to the president, and all future presidents, to capture, detain, and indefinitely imprison anyone from anywhere in the world, and far from any battlefield, without charge or due process of law. Additionally, the scope of the NDAA's detention authority violates applicable international law due to the fact that it is not limited to people captured in the context of actual armed conflict as required by laws of war.
Pulitzer Prize-winning columnist and author Nick Kristof doesn't know enough to comment about the Obama Administrations appeal of U.S. District Judge Katherine Forrest's permanent block on section 1021 of the National Defense Authorization Act (NDAA), which may allow for indefinite detainment of American citizens.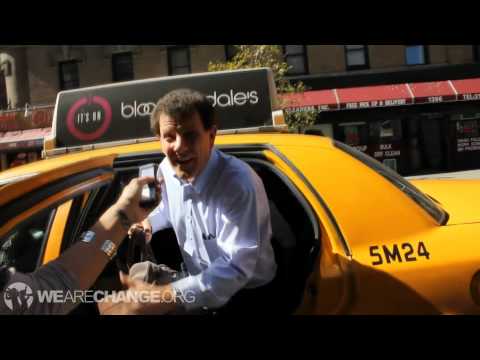 Become a member of The Sponsor Lounge and get exclusive behind the scenes content while helping us grow! Join us today!http:///www.wearechange.org/donate
Follow Luke on twitter @ http://www.twitter.com/lukewearechange
Follow Sierra on twitter @ http://www.twitter.com/sierra_adamson