#MyNYPD was created by the NYPDnews on Twitter to create a good dialogue between the police department and the people, the results differ from the intention however. The smokescreen of PR has quickly been washed away by "tweets" posted displaying police brutality with the #MyNYPD hashtag. Luke Rudkowski at We Are Change has also taken part in the campaign, with examples of police brutality taken first hand.
Immortal Technique talks to WeAreChange on May Day at Union Square.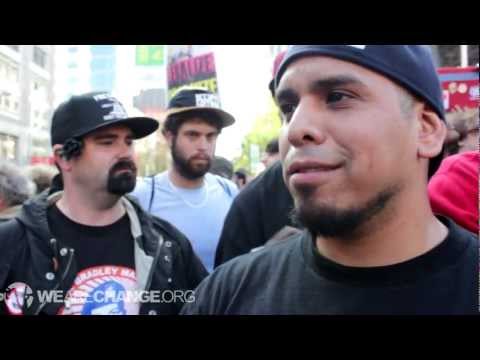 My interview with musician Tom Morello before a performance on May Day at Union Square.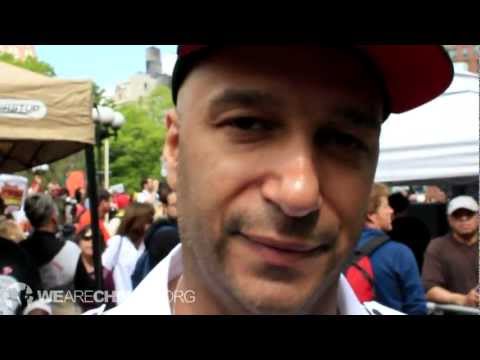 Tens of thousands take Broadway in NYC for Occupy Wall Street's Mayday March