Happy New Year 2013 From WeAreChange!
http://wearechange.org/donate Please consider donating to help us continue to make videos like this. We Are Change would not exist without YOU! http://wearechange.org/store Also support We Are Change by purchasing an item at our store!
http://twitter.com/lukewearechange
http://facebook.com/lukewearechange
I want to thank everyone in 2012 including the over 8 million viewers we had on this one youtube page that made our work possible. We had an incredible year and after everything that we experienced the bad the ugly the good and beautiful. One thing I learned is that with love, hard work and a positive attitude we can achieve anything.
Again thank you so much to everyone who donated to make this year possible.
Music by: Ratatat Song: Gettysburg
https://itunes.apple.com/us/album/classics/id180537852
http://www.ratatatmusic.com/news.html
Support us by subscribing here http://bit.ly/P05Kqb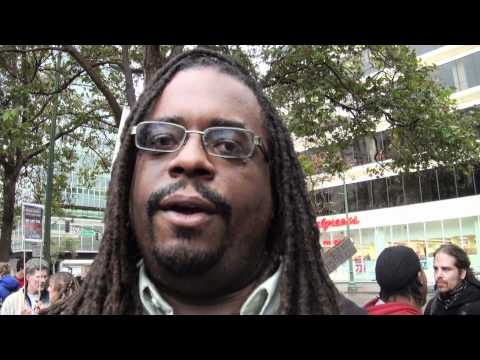 Abby Martin of Media Roots conducts on the spot interviews with Oakland residents about why they want change on the first two days of Occupy Oakland.