In what can only be described as a massacre, 38 anti-government activists were killed Friday after fascist-led forces set fire to Odessa's Trade Unions House, which had been sheltering opponents of the US-and European-backed regime in Ukraine.
According to eye-witnesses, those who jumped from the burning building and survived were surrounded and beaten by thugs from the neo-Nazi Right Sector. Video footage shows bloodied and wounded survivors being attacked.
The atrocity underscores both the brutal character of the right-wing government installed in Kiev by the Western powers and the encouragement by the US and its allies of a bloody crackdown by the regime to suppress popular opposition, centered in the mainly Russian-speaking south and east of Ukraine.
http://www.sherriequestioningall.blogspot.co.uk
China is not accepting GMO corn/feed/food in any way.  They rejected another shipment that tried to be slipped in for animal feed from the U.S. 
Last year they rejected 601,000 tons of GMO corn.   This shipment was 21,800 tons of corn from the U.S.
Why is it the U.S. is about the only country that allows GMO food?  Why haven't our 'leaders' protected us as the leaders protect their citizens in other countries.  The other countries even protect their animals.  Yet the U.S. allows the poison of GMO corn and food and won't even require it to be labeled? 
The District of Columbia City Council voted Tuesday to decriminalize possession of small amounts of marijuana in the nation's capital.
Mayor Vincent Gray said he intends to sign the measure, which replaces jail time with civil fines but does not legalize the use, possession, sale or growing of pot. Congress still has veto power, though that is considered unlikely given the divided control of each chamber, The Washington Post notes.
WeAreChange & Mark Dice show people waiting in line to enter The National Archives in Washington, D.C. proof The Joint Chiefs of Staff conspired to commit state sponsored, false-flag terrorism in the U.S.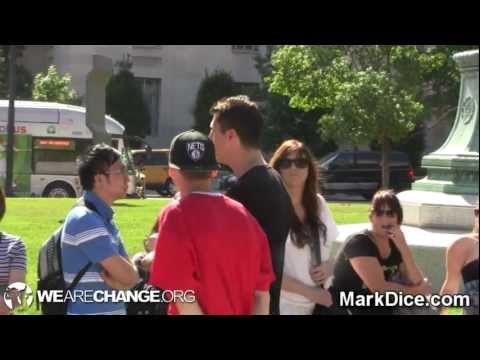 Download the de-classified OPERATION NORTHWOODS document here: http://www.gwu.edu/~nsarchiv/news/20010430/northwoods.pdf
Follow Luke @ http://twitter.com/lukewearechange
Follow Mark @ http://twitter.com/markdice
Luke Rudkowski, Mark Dice & Adam Kokesh team up to take on the most insidious mafia organization in DC, The Federal Reserve. Watch what happens when Luke, Mark & Adam begin innocently filming the outside of The Federal Reserve building on Constitution Ave.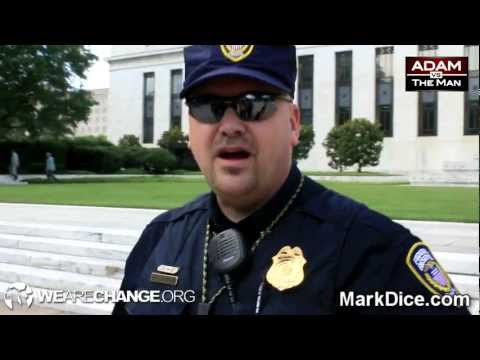 Follow Luke @ twitter.com/lukewearechange
Follow Mark @ twitter.com/markdice
Follow Adam @ twitter.com/adamkokesh
Below are some screen captures and pictures from our visit.
Federal Reserve Police put on a show for us with killer babes and bomb sniffing dogs.
Great shot of The Federal Reserve Security Supervisor accusing Mark of "bumping" into him.
Mark trying to schedule a tour of The Federal Reserve.
Liberty Lovers United!
In case you missed it, later in the day Mark and I visited the Senate building and confronted Senator Boxer from California. It was a productive day to say the least.