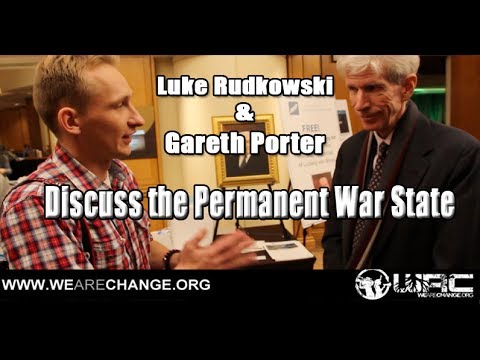 In this video WeAreChange talks to Investigative Geopolitical Analyst Gareth Porter to discuss war with Iran, Syria, false flags, and the American war machine. Gareth Porter; a former South East Asia specialist, discusses the future of war in the Middle East. Purchase Gareth's newest book for insightful information on the perpetual wars in the Middle Eastern theater. http://www.amazon.com/Manufactured-Crisis-Untold-Story-Nuclear/dp/1935982338/ref=sr_1_1?ie=UTF8&qid=1392770116&sr=8-1&keywords=gareth+porter
follow luke on https://twitter.com/Lukewearechange
https://facebook.com/LukeWeAreChange
http://instagram.com/lukewearechange
https://plus.google.com/102322459477834521524/posts
Support us by subscribing here http://bit.ly/P05Kqb
http;//www.facebook.com/wearechange.org
Check out our merchandise: http://wearechange.org/store/
Become a member of The Sponsor Lounge and get exclusive behind the scenes content while helping us grow! Join us today! http:///www.wearechange.org/donate
http://www.youtube.com/watch?v=2ZkE36ZK1v0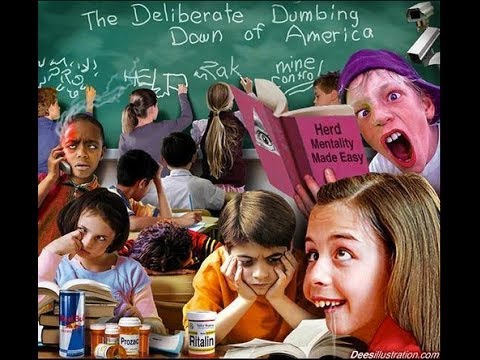 In this video Luke Rudkowski speaks with Department of Education whistleblower Charlette Iserbyt about the deliberate dumbing down of America. The former US Department of Education Senior Policy Advisor suggests that the our educational system is not based upon children learning. Is the Carnegie foundation instrumental in developing a socialist-collectivist style educational system that is detrimental to our youth? Are the elites impacting the development of the general population through our school systems?
To find out more information check out The Deliberate Dumbing Down of America
http://www.amazon.com/gp/product/0966707117/ref=sc_pgp__m_A150OCLKQ7VU7P_1?ie=UTF8&m=A150OCLKQ7VU7P&n=&s=&v=glance
follow luke on https://twitter.com/Lukewearechange
https://facebook.com/LukeWeAreChange
http://instagram.com/lukewearechange
https://plus.google.com/102322459477834521524/posts
Support us by subscribing here http://bit.ly/P05Kqb
http;//www.facebook.com/wearechange.org
Check out our merchandise: http://wearechange.org/store/
Become a member of The Sponsor Lounge and get exclusive behind the scenes content while helping us grow! Join us today! http:///www.wearechange.org/donate
http://www.youtube.com/watch?v=yWHhLfc0VLg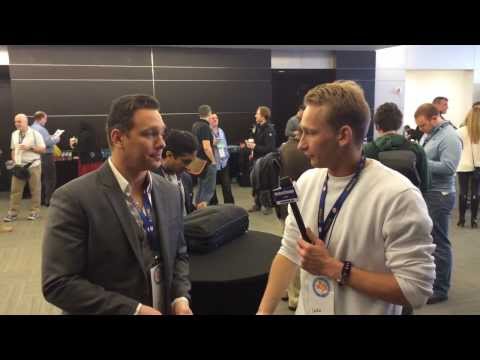 Luke Rudkowski and Ben Swann: Ukraine, RT, and Big Money in Journalism
http://www.youtube.com/watch?v=Czwe94nGTxk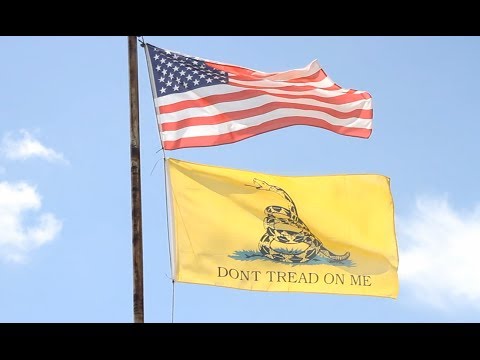 Danny Lopez-Calleja is the owner of Crossfit Soul Miami, a gym where he commits himself to improving others by using his past hardships as a drug addict as the catalyst for change.
Video by Red Pill: http://www.youtube.com/LifeLibertyNow
follow luke on https://twitter.com/Lukewearechange
https://facebook.com/LukeWeAreChange
http://instagram.com/lukewearechange
https://plus.google.com/1023224594778…
Support us by subscribing here http://bit.ly/P05Kqb
http;//www.facebook.com/wearechange.org
Check out our merchandise: http://wearechange.org/store/
Become a member of The Sponsor Lounge and get exclusive behind the scenes content while helping us grow! Join us today!http:///www.wearechange.org/donate
Song title "Hammerhead" from http://www.freestockmusic.com/2012/rock-production-music/free-hard-rock-stock-music-hammerhead/
http://www.youtube.com/watch?v=5Zwu9Ifrx7Q
Made it safe to AUSTIN TEXAS hit me up if you have some story ideas that I can do down here, want to hang or even have a crash spot #WRC
via Instagram @LukeWeAreChange