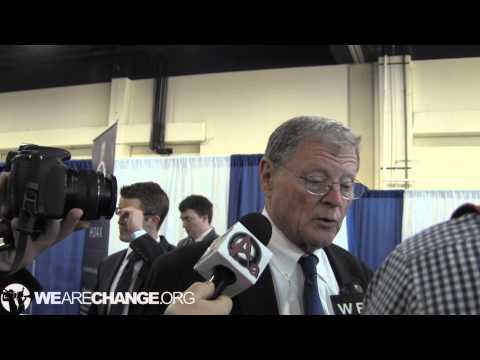 Follow Luke @ http://www.twitter.com/LukeWeAreChange
Luke Rudkowski interviews U.S Senator James Inhofe about his opposition to the 700 billion dollar bank bailout in 2008 and martial law threats he received from Henry Paulson. Even though the public has been led to believe that the banks paid back this money, according to Senator Inhofe this is false and the full amount was never paid back.
Special thanks to Anthony Antonello for video/audio. Check out: http://anthonyantonello.com
http://www.youtube.com/user/AnthonyAn…
Support us by subscribing here http://bit.ly/P05Kqb
http://www.facebook.com/wearechange.org
Check out our merchandise: http://wearechange.org/store/
Become a member of The Sponsor Lounge and get exclusive behind the scenes content while helping us grow! Join us today! http:///www.wearechange.org/donate
Subscribe to stay updated!