"Anybody But Gary"

the crowed chants in this video from Luke Rudkowski.
Major Political Shift, The End Of The Libertarian Party
In this video Luke Rudkowski goes to the 2016 Libertarian national convention in Orlando Florida and documents what he see's. Many libertarians are feeling disenfranchised from the convention since two former republican governors with ties to the Koch brothers won the nomination after a contested convention. We go over all the details of what transpired and the behind the scenes political moves for the 2016 presidential election.
---
Support WeAreChange by Subscribing to our channel HERE
https://www.youtube.com/subscription_c…
Visit our main site for more breaking news https://wearechange.org/
Patreon https://www.patreon.com/WeAreChange?a…
SnapChat: LukeWeAreChange
Facebook: https://facebook.com/LukeWeAreChange
Twitter: https://twitter.com/Lukewearechange
Instagram: https://instagram.com/lukewearechange
Rep WeAreChange Merch Proudly: https://wearechange.org/store
OH YEAH since we are not corporate or government WHORES help us out
https://wearechange.org/donate
We take BITCOIN too
12HdLgeeuA87t2JU8m4tbRo247Yj5u2TVP
---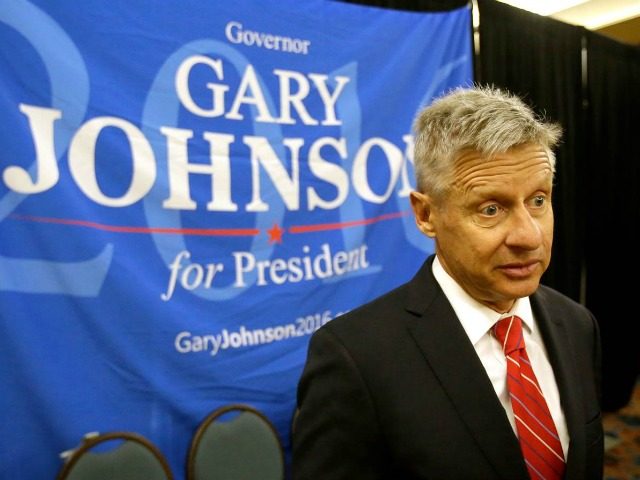 Libertarians Beg For Koch Money As Fat Man Strips On Convention Stage
It wasn't smooth sailing for Johnson, The nominee got in some trouble both for supporting government-issued driver's licenses and also for suggesting that the legally blind should not be able to obtain them.
Austin Petersen says you shouldn't be allowed to sell heroin to children. Boos from crowd.

— Eliot Nelson (@eliotnelson) May 29, 2016
The Libertarian Party tried this weekend in Orlando to convince the Koch Brothers to bankroll its general election efforts, despite the problems playing out at its national convention.
"I think being successful businessmen that they understand the nature of return on investment, and I think it's time for them to come home," Libertarian National Committee chairman Nicholas Sarwark said at a press conference in Orlando Sunday following his party's nomination of Gary Johnson for president and Bill Weld for vice president.
"There's back channel communication to suggest to the Koch brothers that the return on their political investment would be a lot higher in the Libertarian Party and we align better than their values than the Republican Party, where donors collectively threw $166 million into a hole and lit it on fire to try and nominate Jeb Bush," Sarwark said.
As Breitbart News first reported, the Koch Brothers' "secret bank" in the Washington Beltway decided to pull out of the pro-Republican presidential effort in protest of Donald Trump. A Gary Johnson campaign source claimed that David Koch is committed to financially backing Johnson, but Johnson and the Koch Brothers both denied it.
"I am aware that the Koch brothers through a spokesperson issued a denial that they had been in talks about funding Gov. Johnson's run, but that was a pre-nomination denial and unrelated to whether or not the parties reached out to them," Sarwark said in his Orlando press conference.
The pro-amnesty Koch Brothers managed to monopolize the Tea Party in recent years, spending big through groups like Americans For Prosperity to organize young conservative and libertarian activists around globalist right-of-center objectives. But Trump's populist, nationalist campaign wrestled away the Kochs' grasp on the party. David Koch, who ran as the Libertarian Party nominee for vice president in 1980 against Ronald Reagan, and his brother might become "Big-L" Libertarians again.
"Do the math: Ten percent in the polls — that's 90 percent in reverse, a landslide practically. It's inevitable. Everybody who gets paid by the Kochs says so," longtime Libertarian insider Tim Cavanaugh said mockingly on Facebook, ridiculing the sudden enthusiasm for the perpetually defeated third-party ticket.
As the party begs for Koch cash to help it achieve its goal of winning 5 percent of the popular vote in this election to get on ballots nationwide in future races, libertarians have to confront the shocking and humiliating things that happened in Orlando.
For instance: James Weeks, a candidate to become Libertarian Party chairman, performed a male striptease Sunday before dropping out of the chairmanship race.
"I'm sorry, that was a dare," said Weeks.
---
HELP Get Luke To Germany -JOIN-
Sign up become a patron and Show your support for alternative news
for Just 1$

a month you can help Grow We are change
We use Bitcoin Too !  
12HdLgeeuA87t2JU8m4tbRo247Yj5u2TVP
MORE