In this video Luke Rudkowski documents how the main stream media is getting the story wrong when it comes to the indictment announcement of Darin Wilson in Ferguson.

SOURCES:
BREAKING: St. Louis county prosecutor says preparing news conference to announce decision of grand jury in Michael Brown shooting.

— Reuters Top News (@Reuters) November 21, 2014
http://theconservativetreehouse.com/2014/11/21/ferguson-verdict-imminent-reuters-prosecutors-preparing-news-conference-to-announce-grand-jury-decision/
http://thedailybanter.com/2014/11/local-fox-stations-website-wrongly-reports-ferguson-cop-darren-wilson-indicted/
http://twitchy.com/2014/11/21/cbs-news-takes-a-beating-for-its-report-on-new-black-panthers-purchasing-explosives/
http://stacyontheright.com/?p=5265
http://www.rollingstone.com/politics/news/how-fbi-entrapment-is-inventing-terrorists-and-letting-bad-guys-off-the-hook-20120515
http://archive.lewrockwell.com/rep2/fbi-behind-most-us-terror-plots.html
http://www.theguardian.com/world/2014/jul/21/government-agents-directly-involved-us-terror-plots-report
http://www.commondreams.org/news/2014/07/21/fbi-entrapment-created-illusion-terrorist-plots-report
http://www.salon.com/2014/08/03/how_the_fbi_is_creating_terrorists_partner/
http://www.vice.com/read/the-nypd-admits-a-rookie-cop-killed-a-total-innocent-last-night-1121
http://www.blacklistednews.com/Citizen_Warns_that_12-yr-old_Child%E2%80%99s_Toy_Gun_on_Playground_is_FAKE%2C_Cops_Shoot_and_Kill_Child_Anyway_/39370/0/38/38/Y/M.html
http://www.sltrib.com/news/1842489-155/killings-by-utah-police-outpacing-gang?fullpage=1
http://www.vox.com/cards/everything-prisons-reform-incarceration-criminal-justice/why-has-the-prison-population-increased-in-the-last-30-years#E7025358
By Daisy Luther
The Environmental Protection Agency is a federal agency that is charged with the responsibility of writing and enforcing legislation to protect human health and the environment. Established under Nixon in 1970, the EPA is another one of those agencies that sounds like a good idea, until you peel off the shiny friendly top layer to discover the stench of corruption underneath. Up until now, they at least pretended to be there to serve as watchdogs, but it seems like they've decided to give up on that silly illusion.
WASHINGTON – Federal investigators have told Congress that they have recovered data that may include lost emails from one of the pivotal figures in the controversy over the Internal Revenue Service's treatment of tea party groups, congressional aides said Friday.
Frederick Hill, a spokesman for Republicans who run the House Oversight and Government Reform Committee, said the investigators said at a staff briefing Friday that they have recovered up to 30,000 emails to and from Lois Lerner.
By Eva Galperin
Recent years have seen a boom in the adoption of surveillance technology by governments around the world, including spyware that provides its purchasers the unchecked ability to target remote Internet users' computers, to read their personal emails, listen in on private audio calls, record keystrokes and passwords, and remotely activate their computer's camera or microphone. EFF, together with Amnesty International, Digitale Gesellschaft, and Privacy International have all had experience assisting journalists and activists who have faced the illegitimate use of such software in defiance of accepted international human rights law.
Article by Jackson Marciana
After Episcopal minister Mark Sims was charged several times for feeding the homeless in Fort Lauderdale, local, prominent attorneys have decided to fight back on his behalf by suing the city.
Sims is one of the first to be charged with feeding the homeless under the new city law that prohibits such charitable deeds, unless at specific, government designated facilities. Feeding the homeless in public is now completely illegal under the city ordinances. But local attorneys Bill Scherer and Bruce Rogow say that this law is completely illegal and unconstitutional.
In this video Luke Rudkowski talks about the latest developments in Mexico as protesters are kean on overthrowing their government.

In this video Luke Rudkowski breaks down the lame duck congress voting on the AUMF in 2014.

SOURCES:
https://www.youtube.com/user/wearechange/search?query=kill+list
http://rare.us/story/the-u-s-senate-is-about-to-reauthorize-the-patriot-act-and-no-one-is-talking-about-it/
http://www.nytimes.com/2014/11/19/opinion/military-action-in-syria-requires-a-new-aumf.html?_r=0
https://firstlook.org/theintercept/2014/11/18/sunday-shows-infatuated-with-war/
http://www.newrepublic.com/article/120278/congress-must-pass-aumf-islamic-state-iraq-and-syria-right-now
http://www.usnews.com/opinion/blogs/world-report/2014/01/10/repeal-the-aumf-and-end-the-war-on-terror
Act of Terror from Fat Rat Films on Vimeo.
While filming a routine stop and search of her boyfriend on the London Underground, Gemma suddenly found herself detained, handcuffed and threatened with arrest.
Act of Terror tells the story of her fight to bring the police to justice and prevent this happening to anyone else, ever again.
It is easy to forget about the 2000 Terrorism Act and its damaging effect on civil liberties and human rights.  Act Of Terror puts the spotlight back on this murky law, and demands that we keep vigilant in the face of ever increasing state power.
http://governor.mo.gov/
Executive Order 14-14
WHEREAS, the City of Ferguson and the St. Louis region have experienced periods of unrest over the past three months; and
WHEREAS, the United States Department of Justice and St. Louis County authorities are conducting separate criminal investigations into the facts surrounding the death of Michael Brown; and
WHEREAS, the United States Department of Justice and St. Louis County authorities could soon announce the findings of their independent criminal investigations; and
WHEREAS, regardless of the outcomes of the federal and state criminal investigations, there is the possibility of expanded unrest; and
WHEREAS, the State of Missouri will be prepared to appropriately respond to any reaction to these announcements; and

In this video Luke Rudkowski has an exclusive interview with Uber CEO and Founder Travis Kalanick.
In this video Luke Rudkowski explains the greater geopolitical chess game that is causing gas and oil prices to drop globally.

\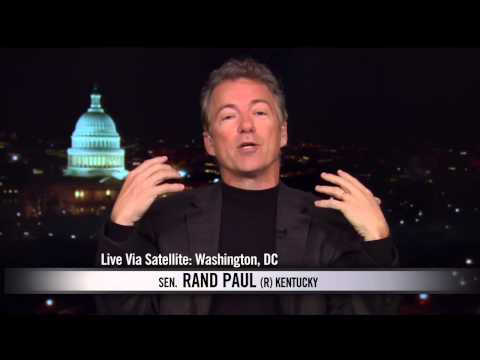 The federal government has significantly expanded undercover operations in recent years, with officers from at least 40 agencies posing as business people, welfare recipients, political protesters and even doctors or ministers to ferret out wrongdoing, records and interviews show.
In this video Luke Rudkowski talks about a fake viral video that was produced by a NATO country to be used as propaganda.

SOURCES: