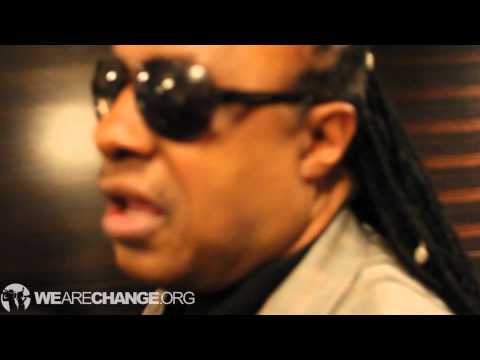 At a gala event in Washington D.C., Luke Rudkowski asked Stevie Wonder about his support and advocacy for Barack Obama. Stevie Wonder then explained his justification for Obama's continuation of Bush's policies such as illegal wars and keeping the Guantanamo Bay detention facility open.
Follow Luke at http://www.twitter.com/LukeWeAreChange
Support us by subscribing here http://bit.ly/P05Kqb
http://www.facebook.com/wearechange.org
Check out our merchandise: http://wearechange.org/store/
Become a member of The Sponsor Lounge and get exclusive behind the scenes content while helping us grow! Join us today! http:///www.wearechange.org/donate
Subscribe to stay updated!