Josh Sigurdson moderated a fiery debate between anarchists Larken Rose and Victor Pross regarding the much contested issue of open borders vs. closed borders! See the full debate here. Starting with opening statements, Larken and Victor both give opinions behind their viewpoints as anarchists, but soon after, the debate got heated as the two went head to head. Larken supports open borders saying that fear regarding the influx of cultures who are incompatible with anarchy is irrelevant and that it is a statist notion to restrict their freedom of movement. Victor who was arguing for closed borders in the case of private property argued that immigration is a statist problem and that these cultures could pose a massive problem much like Europe where women have been raped in the streets. For 53 minutes, the two snapped back and forth at each other. Regardless of your viewpoint, rest assured, this debate is both entertaining and informative. It's up to you the viewer to decide who "won" or "lost". What are your thoughts on open borders vs closed borders? Josh Sigurdson CEO, reporter and journalist at World Alternative Media Inc. Lover of liberty. Seeker of...
Russia's UN Ambassador Vitaly Churkin has been found dead due to a sudden heart attack.
Josh Sigurdson moderated a fiery debate between anarchists Larken Rose and Victor Pross regarding the much contested issue of open borders vs. closed borders! See the full debate here. Starting with opening statements, Larken and Victor both give opinions behind their viewpoints as anarchists, but soon after, the debate got heated as the two went head to head. Larken supports open borders saying that fear regarding the influx of cultures who are incompatible with anarchy is irrelevant and that it is a statist notion to restrict their freedom of movement. Victor who was arguing for closed borders in the case of private property argued that immigration is a statist problem and that these cultures could pose a massive problem much like Europe where women have been raped in the streets. For 53 minutes, the two snapped back and forth at each other. Regardless of your viewpoint, rest assured, this debate is both entertaining and informative. It's up to you the viewer to decide who "won" or "lost". What are your thoughts on open borders vs closed borders? Josh Sigurdson CEO, reporter and journalist at World Alternative Media Inc. Lover of liberty. Seeker of...
MOSCOW (WeAreChange) — Ecuadorian presidential front-runner Lenin Moreno has told RT.com that Julian Assange "meddled" with the US presidential election and as such intends to prevent him from revealing further corruption about the United States for the duration of his stay at the embassy. Ecuadorian front runner tells Russia Today that he plans to gag Assange from revealing futher corruption about US https://t.co/QaKD06RLei — WikiLeaks (@wikileaks) February 20, 2017 "We granted Assange political asylum because his life was in danger. We don't have the death penalty in Ecuador. We saw that a citizen of the world – it doesn't matter who he is – was in danger. That's why we granted him asylum and it was by and large preserved. I say 'by and large,' because it all could have been done more competently by the country on which territory he is now. One thing that is clear is that Assange will have to reduce meddling in the policies of the nations we have friendly relations with," Moreno said in an exclusive interview with RT Spanish. Moreno accused Assange of having "meddled with the election campaign in the United States" and that "one shouldn't do that while [staying] at the embassy," Moreno said. "If you invite me to your place, I shouldn't say bad things about your friends. If you give me shelter and I enjoy your hospitality, I should also show you respect," said Moreno, a former nominee for the 2012 Nobel Peace Prize. He pointed out that when Assange was offered political refuge in the embassy, no conditions were set. "But [now] we will set them," he said. "And one of the conditions will be to not meddle into the policies of the countries we are friends with. The same as we do not meddle in their policies. Every country has the right to self-determination and sovereignty," he said. "And one of the conditions will be to not meddle into the policies of the countries we are friends with. The same as we do not meddle in their policies. Every country has the right to self-determination and sovereignty," he said. If the WikiLeaks co-founder and editor fails to comply with those conditions, Moreno said there may be changes to the status of Assange's future asylum. "We would have...
A video has emerged on YouTube showing what looks like the assassination of Kim Jong Nam at the Kuala Lumpur International Airport 2.
It appears we are watching a major power shift. As reported by Josh Sigurdson and John Sneisen of World Alternative Media, Germany has just repatriated the world's second largest stockpile of gold from the Federal Reserve. At a whopping 13 billion dollars, this isn't your grandmother's stash.  While it appears the deep state is attempting to shift the west further towards the European model by the hands of the global elite, the world's gold is quickly being stockpiled in Europe, Russia and China. The United States has little known gold reserves left and Canada sold off basically all of their gold as of 2016. Most western countries are seeing a major decrease in gold reserves while the east has bought up historic amounts which they are currently stockpiling for a possible crash. See the full report above. Deutsche Bank, one of the world's most powerful banks based in Germany was recently caught red-handed along with several other banks manipulating the price of gold and silver, attempting to make it look like a bear market when in reality it's a bull market. This all comes together looking quite nefarious. This is why individuals throughout the world are stocking up on sound money. History has shown that all fiat currency eventually reverts to its intrinsic value of zero. It always has and the future doesn't look much different. When currency is printed out of thin air, it devalues the baseless currency causing debt and inflation. This will continue to happen. The debt is massive and it seems the only way to have a clean slate is via debt jubilee, free markets and competing currencies, free of central planning. What do you think?   Josh Sigurdson CEO, reporter and journalist at World Alternative Media Inc. Lover of liberty. Seeker of...
In potentially the largest bombshell in 2017, Sir Edward Heath, the former Prime Minister of the United Kingdom, now deceased, has reportedly been confirmed of being a pedophile by the Chief Constable of Wiltshire, Mike Veale. Veale, who has been in charge of Heath's inquiry, has stated that his vile crimes against children were alleged to have been "covered up by the establishment."
After more than four years sheltering inside Ecuador's Embassy in London, Wikileaks founder Julian Assange could have Wikileak's signature hourglass run out. Two out of three Ecuadorian presidential candidates want to end Assange's' asylum.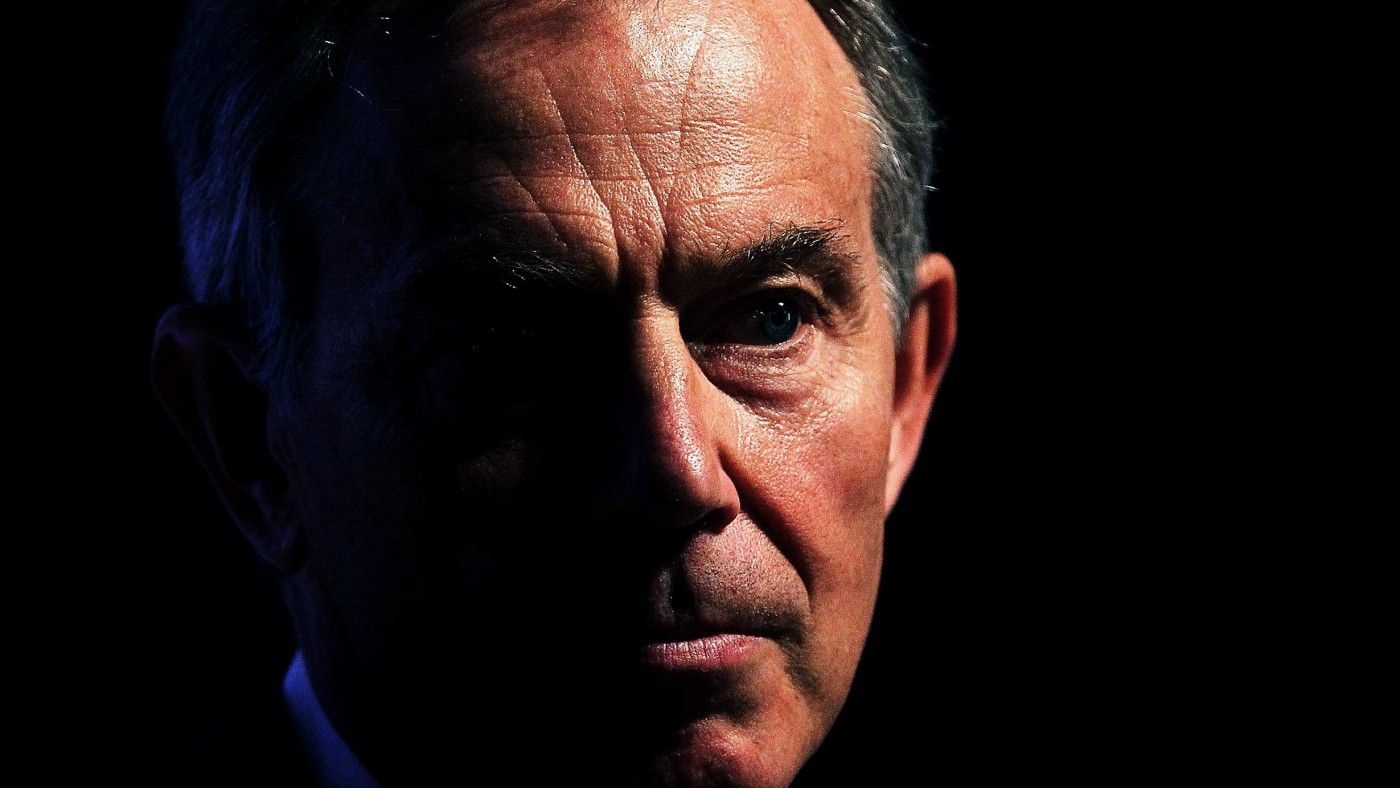 Ex-Prime Minister Tony Blair called on Remain voters to block the Brexit vote, claiming Leavers voted on a "lack of knowledge" Amid already low favorability over his war crimes in Iraq alongside George Bush, this move came as no surprise. Tony Blair in an outspoken Remainer and consistently moves to block the majority vote. Tony Blair has said it is his "mission" to persuade Britons to "rise up" and change their minds on Brexit, BBC reports, despite the 52% leave vote being a democratic victory for Brexiters – Blair is clearly intent on ignoring the democratic will of the people that voted to leave the EU. Blair's anti-Brexit speech was met with a barrage of criticism from former UKIP leader Nigel Farage, calling his Blair a "yesterday's man". Foreign Secretary Boris Johnson responded, "I urge the British people to rise up and turn off the TV next time Blair comes on with his condescending campaign." Blair's low favorability among the British people follows from his long record of corruption. In September 2016, the Sun reported Blair was dragged into a corruption probe over a huge sum he bagged to make a speech in Romania. Blair was payed a large sum of £185'000 just to make his speech in Romania. Why is Tony Blair being accused of conflicts of interest?: https://t.co/6EM2QBeMmhAn old but interesting read. Don't trust Mr. Blair. — Jason A. Kinast (@JKinast18) February 17, 2017 Blair's global business empire was reportedly being funded from as much as £16'000 from the average British taxpayer in 2015 alone. The Daily Mail also reported in March 2016 that Blair "flew to Nigeria to meet the new President, Muhammadu Buhari, and offered to sell Israeli drones and equipment to help defeat Boko Haram." Former Tory leader Iain Duncan Smith claimed Blair's Brexit comments were "arrogant and undemocratic". Lib Dem Nick Clegg added he "agreed with every word". Current Labour leader Jeremy Corbyn is silent on the words of the former PM and Labour leader. Foreign Sec. Johnson hounded Mr. Blair with accusations of  "insulting the intelligence" of the British voters, he added: "I respectfully say to Tony Blair, those who call on the British people to rise up against Brexit, I urge the British...
Wikileaks has released three classified 'CIA Espionage Orders' revealing details of an alleged seven-month long spying campaign by the agency ahead of the 2012 French presidential election.
Venezuelan President Nicolas Maduro ordered the suspension of CNN's Spanish-language service from Venezuela's broadcasting on Wednesday, accusing it of distorting the truth in coverage.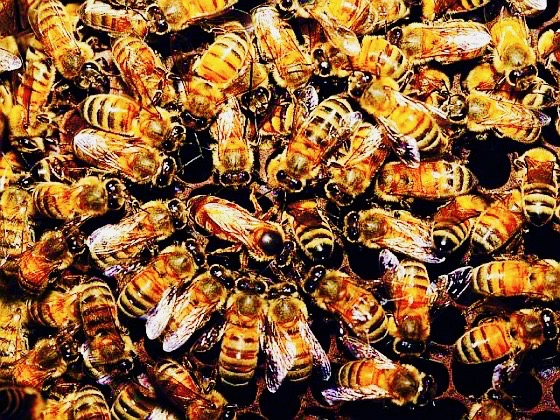 Group think is cohesive intelligence over individual intellect, a super organism. Nobody wins and nobody loses. Everyone is the same. Everyone is dependent. Everything is provided by the hive.
We Are Change's Luke Rudkowski spoke to entrepreneur, author and Nomad Summit founder Johnny FD about what it means to be a "Nomad" from the Digital Nomad capital of the world, Chiang Mai, Thailand.
2016 was a year for the history books. Major, unforeseen political upheavals took place, which threw the establishment a curve ball. A mass populist uprising swept across the United States, resulting in one of the most unexpected events in modern times: President Donald J Trump. Amid all the chaos, it has become increasingly difficult to retain a portion of sanity. It is easy to fall down the trap of getting lost and disheartened amongst the abundance of false news narratives, violent riots, and the total division of the nation. To that end, I'd like to offer you a few points of advice on how to stay sane following these events, and on how to remain hopeful for a future of unity: Don't believe the mainstream media: Headlines aim to invoke strong reactions. This is largely achieved by stating false, or whitewashed information. It's important to stay level headed, think rationally, and remain skeptical of the things you read. More often than not, there is a hidden—or blatant, depending on how lazy the outlet is in attempting to hide their bias—intent behind the way a news story is presented. The mainstream media will always pick a side and remain partisan in favor of a particular political party and agenda. Therefore, the content that is shown to you will almost always be cherry-picked and biased. Particular media outlets will appeal to different demographics with a certain majority view point. Be aware that just because BuzzFeed reports "Oh my god! Trump is literally Hitler! White males are so toxic!" does not mean it's accurate or true in the slightest. If we believed everything BuzzFeed reported, we'd all be cowering messes rocking in the corner, too afraid to walk outside in case we see gum on the ground and get "totally triggered" by the fact that this reflects the size of our tiny brains. There is no excuse for violence based on political differences: It comes down to the fact that simply because you hold an opposing political view, this does not in any way justify or solicit acts of violence against those who do not agree with you. Regardless of the strength of your belief, using physical violence against anyone who disagrees is...
With new scientific research underway, individuals who struggle with severe depression may turn their backs to the pharmaceutical companies and try a more natural—yet highly illegal—substance to alleviate their symptoms.
Independent rapper and activist J.D. Nero is co-releasing the music video for his new song "Sincerely Yours" with We Are Change, and we recently sat down to discuss his work. https://wearechange.org/wp-content/uploads/2016/12/Nero-Interview-Fin.mp3 We opened up the interview talking about his inspiration for "Sincerely Yours," and the release of his new album, "Past Present Future." If you have never heard J.D. Nero, he is a mix between old school hiphop and new school rap. We then talked about his artistic inspirations, which included Rakeem, Kanye West, Jay Z, Nas, J-cole, Lupe Fiasco, Tupac and Biggie. Nero noted that when Kanye West first started, he was a very conscious rapper. Nero said the rappers made his list, not because of their entire careers, but because of individual actions from each one that have inspired him. We also talked about his previous projects and how his music changed from activism with his "Expect Us" album ode to Anonymous, to more personal experiences with his current project "Past Present Future." Regarding the lengths of his albums, Nero described "Expect Us" as an experimental project. He also said he has faced many challenges, such as making sure that he properly represented the Anonymous movement. We then talked about the challenges that independent artists face in regards to selling or making their music available to listeners, and how distribution services take a percentage from the artist and streaming services pay artists without contracts—literally pennies per stream. We also talked about if there were any plans for any future music videos. We went off topic briefly talking about one of Nero's inspirations: Jay Z. JD explained that Jay Z incorporated his soundtrack into the American Gangster movie. Additionally, we talked about police brutality and how it's such a problem here in the U.S. that isn't only isolated to African Americans, but is an overall problem for everyone. You can find more of my interview with Nero above. To donate to Nero, or to find his music for free, check out jdneromusic.bandcamp.com. Check out the music video for "Sincerely Yours" from J.D. Nero below: https://www.youtube.com/watch?v=x7An3xC4G5s&feature=youtu.be Aaron Kesel I am an Activist a writer a blogger and an investigative journalist writing for (www.wearechange.org) A Radio host of the Blog-talk Radio Series: #SmokeScreenDisclosure My Sources...
It's inevitable! Here are six ways to manage stress for free.
Guest post by Rosanne Lindsay Do you have trouble waking up? Does a tight feeling in your gut cause you to pull the covers over your head to return to your dreams? But wake up you must. Today is another day and you are the creator of your story. Why dream your life away when you came here not only to move your body, but to move mountains? If you woke up one day over the last twelve months to discover major societal shifts on the planet, you are not alone. This is the beginning of the storm before the calm. The tremors and quakes taking place all over the earth, both emotionally and physically, are far from over. They reflect a transformation on all levels in a struggle for control. Societal controls are based on systems, laws, and statutes. Such laws serve to bind, limit, and constrict. New mandates prevent choice and lock-in in a Master-Slave, credit-debtor relationship through a hierarchy of power – the many ruled by a few. However, above the fray we are in the throws of a spiritual evolution that will not be contained. More of us are now coming to realize that we do not have to conform to the systems to which we have been conditioned since birth. We are remembering that we are born free on a Free Will planet. We are each a body, mind, and spirit. The biophysical and the metaphysical. We've forgotten that nature's laws supersede man's laws, and these are the only laws that we need to accept as our birthright. Attempts by authorities to control freedom are out of alignment with our true nature and will naturally fall apart. Resistance, for the resisters, is futile. Power grabs by systems (political, governmental, religious, etc.), using fear-based tactics, are a desperate, last gasp effort to maintain control. To the extent that they achieve control is because we allow it. We allow others to control us when we give up responsibility for our own bodies and minds "for the common good." When we consent to draconian laws, and beg for rights, we secure our own enslavement. Natural rights are inherent and inborn. Rights granted by governments are really privileges that can be taken away on a whim. All government is contract law....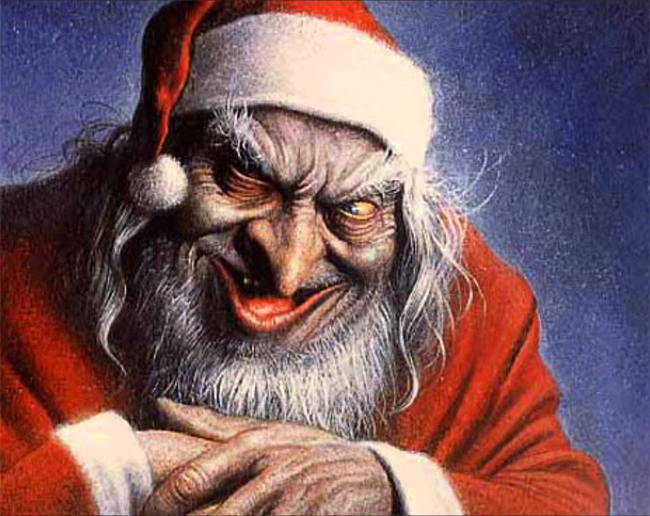 A poem about the origins of Christmas, the origins of the Federal Reserve and how the elite use this time of year to pass laws in secrecy while the sheeple are blinded.
Western popular culture has always had a discordant relationship to its shadow twin in the "underground" arts. Whether it be punk, industrial or heavy metal music, horror movie culture or the many sexually diverse forms of artistic expression, each is relegated to so-called underground status and generally dishonored by the "mainstream" culture. When I use the term underground arts, I am not speaking of the expressions of all creative but financially unsuccessful artists who struggle to survive in cities all over the world. I am referring to a specific sub-cultural ecosystem that is inspired by personal and collective darkness, and uses music and art of all kinds to transmute that human energy through creative expression. In psychological terms the creation of dark art could be seen as a form of "shadow work". The shadow is a psychological term that describes all of our socially deplorable thoughts, feelings and impulses that we would like to deny existence within us. We usually repress our ancient animal violence, sexual drives and other culturally deprecated tendencies. We project them onto others and we unconsciously or consciously displace these energies – sometimes in healthy ways such as through art, dancing healthy sex, or sports. But if not, they lead us towards personal and cultural disease of every kind. Our increasing cultural chaos as a society is largely a result of our inability to come to terms with our shadows or to find healthy expressions for our lower nature. Underground arts are an existing mechanism to do just that and in this author's opinion, should be cherished and supported. Many people just do not understand the spiritual necessity of the arts including the darker forms which have been with us as long as we know. The underground arts, their artist creators and the venues that support them often survive on the edge of extinction. Even cities like San Francisco, once the model for prolific artistic diversity are slowly but surely losing the arts. This is not usually a conscious decision. In San Francisco's case it's largely a consequence of the city's inability to mitigate the economic disparity between the incoming wealthy tech residents and the long standing artist culture. The cost of living in cities like San...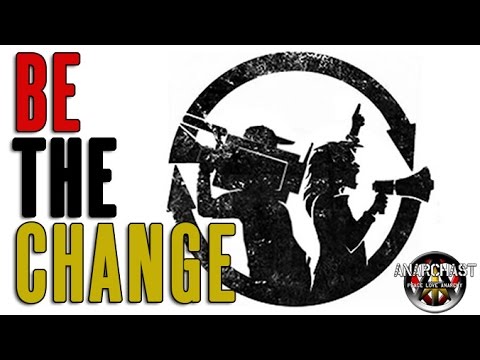 In this video, Luke Rudkowski joins Jeff Berwick, the Dollar Vigilante, to discuss Luke's global travels for We Are Change, the war on cash in India and witnessing poverty and tragedy in India firsthand, prepping for disaster, dealing with fear, government use of fear, self meta-programming and the mystery of life, manifestation, self improvement, gratitude and exercise, Jeff's methods for dealing with depression, how most people are damaged in some way, getting in touch with your issues and dealing with them, pain projection in relationships, learning to love human beings to end the state, being the change you want to see in the world, opening yourself up to life, clouds have silver linings, and Anarchapulco 2017! Luke's India video: 'SURVIVING Economic Collapse and Cashless Society In India': https://www.youtube.com/watch?v=EHc1Gitiq-s The Anarcho-Capitalist Perspective on India, War on Cash, Gold and Bitcoin: https://youtu.be/429jrPupdDY Anarchapulco 2017: http://anarchapulco.com Anarchast on Facebook: https://www.facebook.com/Anarchast/?fref=ts The Dollar Vigilante: http://dollarvigilante.com Anarchast: http://anarchast.com/ Andrew Meyer For news tips on media censorship, medical breakthroughs, alternative energy and more, contact Andrew Meyer, WeAreChange's Editor-In-Chief. You can email him at Andrew@WeAreChange.org and follow him on Twitter @TheAndrewMeyer, and at TheAndrewMeyer.com...
Article via TheDailySheeple: For decades the American public has been forced to endure government policies on marijuana that are unbelievably idiotic and harmful to millions of completely innocent people. They're so dumb that Americans have been ignoring these laws en masse, even though it threatens their safety, freedom, and prosperity. These policies are so outrageous that over the last few years, even local and state governments have been ignoring the asinine drug laws crafted by the feds. The latest example of this resistance comes from Houston, Texas, the largest city in the state. Harris County District Attorney Kim Ogg, Sheriff Ed Gonzales, Houston Mayor Sylvester Turner, and Houston Police Chief Art Acevedo have decided that they will no longer charge anyone caught with less than 4 ounces of marijuana. The new policy will take effect on March 1st. Anyone caught with pot will have to endure a four-hour drug class, and the marijuana in their possession will be confiscated by the police. No court appearances, no jail time, and no criminal records that could ruin the lives of harmless drug users. The officials behind this policy believe that it will save the county $10 million per year, keep 12,000 people out of the justice system, and give more resources to law enforcement for dealing with violent criminals. The Sheriff's office noted that "We're really encouraged by these swift actions by the district attorney, and we are looking forward to working with Harris County's criminal justice leadership identifying common-sense solutions to our broken criminal justice system." These days its pretty easy to criticize the justice system and law enforcement. After all, they're the ones who have been ruining countless lives for decades by enforcing the drug war. But it's heartening to see that these people are capable of opening their eyes and ignoring contemptible laws that have burdened Americans for so long. This article first appeared on TheDailySheeple.com and was authored by Daniel...
Article via The Free Thought Project: We've been warning our readers for years that cops will kidnap, cage, and often kill someone if they suspect they're in possession of the healing plant known as cannabis. But now, it seems, we have to add losing a portion of one's skull to the list. Undercover NYPD officers sought to arrest Bobby Lopez for selling weed in his Chelsea, NY neighborhood. When they found the 18-year-old, he was actually attempting to hold the door open for the two officers, but they bum rushed him, driving him backwards, causing him to fall down a flight of stairs, where the back of his skull was smashed into the ground. The police department, in a statement, blamed Lopez for attempting to flee. Their version of events claims the young man, in the process of running away, actually fell down the stairs, pulling the officer on top of himself, and causing his own injuries. Here's the video. You decide.  (video goes here) https://www.youtube.com/watch?v=Rxpn0pW67ME After the tackle left him completely unconscious, he was rushed to the hospital and underwent emergency brain surgery for the trauma and fractures he received. Surgeons even had to remove a portion of his brain, leaving him permanently deformed, and unable to play the sport he loves, basketball. "I prayed basically 12, almost 24 hours. I did not leave my son's sight," said Lopez's mother, Enid Mora. It took months for Lopez to recover, and he still has a depressed skull. He told reporters the police were on an apparent witch hunt. He said, "They had nothing on me…When they injured me all I had was my wallet and my cellphone." While in the hospital, Lopez spent his stay chained to the bed as police had actually charged him with resisting arrest. After a few weeks, the charges were dropped after surveillance video showed he hadn't actually resisted arrest. Ugo Uzoh, Lopez's attorney told reporters, "We provided the video to the DA's office and that's when the DA, after reviewing the video, eventually agreed that Mr. Lopez did not do anything wrong and dismissed the charges." Lopez was asked if the injuries changed his life. "Physically, yes. I love playing basketball and I couldn't play...
After over two years of buildup in the Baltic Sea area of Eastern Europe, NATO is running out of places plausibly near Russia to justify putting more troops in. They see the Black Sea, however, as a next big target for buildup, with the first US troops arriving earlier this week in Bulgaria and Romania.
Newsbud presents major new revelations by former FBI whistleblower Sibel Edmonds. Edmonds, known as the most classified and gagged person in US history. Sibel exposes more about her case.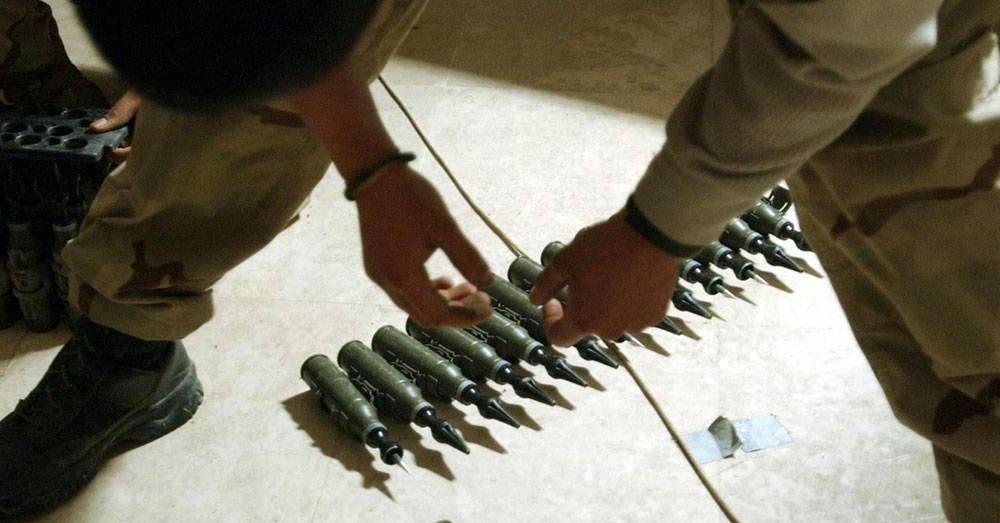 Article via The Free Thought Project: One of the least talked about war crimes committed by the United States is the use of depleted uranium — a highly controversial radioactive waste that's been dumped into Iraq by the ton. In spite of multiple international watchdog groups and health organizations pointing out the dangers of using DU, and in spite of the Pentagon claiming they wouldn't use it, the United States just admitted to using it in Syria. For those that aren't familiar with the radioactive waste that is DU, it is the byproduct of the production of enriched uranium for use as fuel in nuclear reactors and in the manufacture of nuclear weapons. It is also the US military's preferred material to use for armor plating and armor-piercing projectiles. In the first three weeks of the conflict in Iraq in 2003, the US Military dumped more than 2,000 tons of this chemically toxic and radioactive waste onto the Iraqi people. Because the half-life of DU is millions of years, the massive quantities dropped in Iraq over the course of the invasion continue to pose a serious health risk to those exposed to it. Amounts in bullets, shells, and bombs vary from 300 grams to 7 tons in the bunker-busters missiles — which rained down from the skies over Iraq — for years. In the course of the two US-led wars in Iraq, it is estimated that tens of thousands of tons of DU have dropped from the sky onto the people. The admitted use of DU is solely reserved to the United States and the United Kingdom. Since its adverse effects first began appearing, there's been a massive effort to conceal the true and horrifying impact it's had. However, on Monday, a spokesman for the US Central Command (CENTCOM) told Foreign Policy that 5,265 armor-piercing DU rounds were used in November 2015, during two air raids against Islamic State (IS, formerly ISIS/ISIL) oil tanker convoys in the Deir ez-Zor and Hasakah provinces in eastern Syria. A-10 ground attack aircraft fired the projectiles from their 30mm rotating cannons, destroying about 350 tanker trucks, according to CENTCOM spokesman Major Josh Jacques. Officials confirm the US used depleted uranium weapons on the battlefield in Iraq and...
Article via The Anti-Media
Article via The Free Thought Project: The president has a huge PR problem on his hands. How Donald Trump keeps his campaign promise to kill the Trans-Pacific Partnership (TPP) and remains on good terms with our Asian allies and trading partners may be as simple as a change in semantics. In other words, he's simply going to call it another name; The Trade-in-Services Agreement (TISA). And some are saying the deal is much worse than the TPP ever was. According to the source who has inside documentation, the TISA, "if passed would prohibit regulations on the financial industry, eliminate laws to safeguard online or digital privacy, render illegal any 'buy local' rules at any level of government, effectively dismantle any public advantages to be derived from state-owned enterprises and eliminate net neutrality." Some have said that keeping financial institutions in check has been the only thing preventing another global financial crisis. And while the citizens' right to privacy is currently somewhat tenuously protected by privacy laws, hardly anyone can imagine the impact losing those privacies would entail. TISA's specifics are shrouded in secrecy, with Wikileaks and Bilaterls being the only ones to have published any information related to its details. According to Counter Punch, "Earlier draft versions of TISA's language would prohibit any restrictions on the size, expansion or entry of financial companies and a ban on new regulations, including a specific ban on any law that separates commercial and investment banking, such as the equivalent of the U.S. Glass-Steagall Act. It would also ban any restrictions on the transfer of any data collected, including across borders; place social security systems at risk of privatization or elimination; and put an end to Internet privacy and net neutrality." Just in case one might be tempted to think the TISA is just hearsay, rumor, or the fodder of conspiracy theorists, the facts are that over 50 countries are actively engaged in negotiations to enact TISA. "The European Union is negotiating TISA on behalf of its 28 member countries, along with, among others, the United States, Canada, Mexico, Australia, New Zealand, Japan, South Korea, Taiwan, Chile, Colombia, Peru, Norway, Switzerland, Pakistan and Turkey," according to the documents. It's possible some countries are already making moves to allow for...
Article via The Free Thought Project
Follow Us
@Lukewearechange