With Hunter Biden on a serious image rehabilitation tour – a 'tell all' book combined with television interviews from friendly outlets designed to invoke pity over the First Son's crack and hooker habits, the Daily Mail is now telling the rest of the story regarding the contents of his abandoned laptop after Hunter admitted it 'certainly' could be his in a Sunday interview with CBS.
If you've seen the laptop photos which leaked last October, you can probably stop here. The Mail did spare us from blurred pictures of Hunter's wang, along with several sex tapes released by exiled Chinese billionaire Guo Wengui.
After obtaining a copy of the hard drive, DailyMail.com commissioned top cyber forensics experts Maryman & Associates to analyze its data and determine whether the laptop's contents were real.

The firm's founder, Brad Maryman, is a 29-year FBI veteran Supervisory Special Agent who served as an Information Security Officer and founded its first computer forensics lab. –Daily Mail
The Mail obtained over 100,000 text messages, 154,000 emails and over 2,000 photos which were verified by top forensics experts, which reveal that Joe 'became a punching bag for Hunter's drug-fueled rants,' and 'paid his grandchildren's bills when Hunter had drained his bank accounts with prostitutes and crack cocaine.'
Hunter appeared to be obsessed with making and starring in porn films with prostitutes, videos and photos on his laptop show.

The hard drive contains hundreds of pictures of naked women and naked selfies of Hunter, as well as dozens of videos.

Hunter photographed and filmed himself, often with two prostitutes at a time, in explicit videos that he then posted on adult website Pornhub under the username 'RHEast'.

Hunter filmed himself with the women from his laptop webcam, sometimes shooting at different angles using an iPad and cell phone. –Daily Mail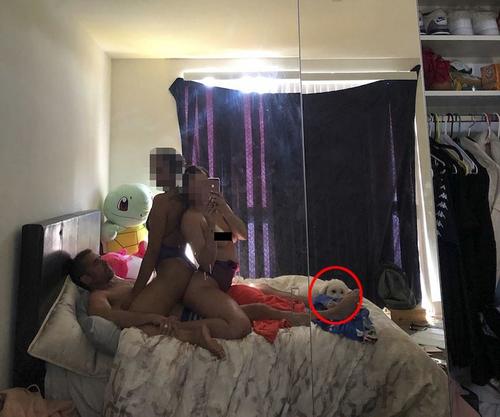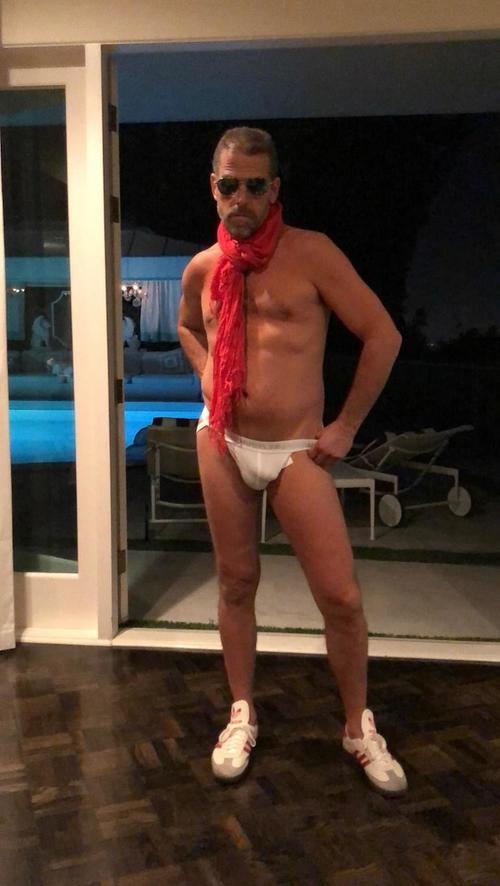 In one text exchange between Joe and Hunter, Joe wrote "Good morning my beautiful son. I miss you and love you. Dad." To which a petulant Hunter raged at his father for "having made clear to the world that the only reason for not [running for president is your] family problems im glad to be the f***ing bullseye you painted on my back."
In another exchange, Hunter complained that Joe's advice not to defend himself publicly during his expensive divorce with ex-wife Kathleen Biden, or his affair with his brother's widow Hallie, had backfired.
"Your team just made me the uncontrollable troubled tax cheat philanderer sex and drug addict that you tried so hard to fix but couldn't yt. They just totally wrote my life away," Hunter wrote, adding "If you dont run [for president] ill never have a chance at redemption."
Joe replied with a promise to run, though hinted that maybe Hunter should probably stop getting so dramatic over texts due to them being a target.
"I'll run but I need you,' he wrote. 'H[allie] is wrong. Only focus is recovery. Nothing else… When you can and feel like it call. Positive my text etc a target. Love."
Joe Biden would announce his run for president two months later – during which Hunter's laptop contents would leak, defeating the purpose of rehabilitating the crack addict's image.
Joe would again warn Hunter not to spill his life story over text, writing "Be careful what you text. Likely I'm being hacked."
Read the rest of the report here.
And then there's this other thing Hunter failed to mention in his book or his interviews…
"Hunter Biden purchased a handgun illegally, he lied on a federal background check.."

"The question is will David Chipman arrest the President's son? If he doesn't… how exactly are you obligated to follow these rules?"

Great questions, Tucker. pic.twitter.com/mNbYAwzOHN

— Benny (@bennyjohnson) April 9, 2021
Republished from ZeroHedge.com with permission