Let's hope Krispy Kreme is working on a vaccine for diabetes, because it's latest promotion isn't exactly a net-positive for the public welfare.
The donut-maker has announced that, starting Monday, anybody who presents proof of vaccination at any Krispy Kreme location can receive one free glazed donut per visit.
"Krispy Kreme is finding ways to be sweet as the U.S. continues to scale COVID-19 vaccinations. To show our support for those who choose to get vaccinated, starting Monday, 3/22, anyone who shows their COVID-19 Vaccination Record Card will receive a free Original Glazed® doughnut."
In a Q&A published on its website, the company explained that the offer is valid for every individual with a valid Vaccination Record card. Individuals are limited to one donut, but the offer can be redeemed once per day. Meaning anybody who receives the COVID vaccine can swing by for a free glazed doughnut every day between now and the end of the year. The company promised that staff wouldn't try to record or document any customer's vaccination information.
There is one catch, though: the offer is only valid at participating US locations. Though Krispy Kreme also offered a link for customers to complain about any unanticipated difficulties in receiving their free doughnuts.
What if an individual doesn't want to get vaccinated? Well, they can participate in another, much more limited, promotion. Here's what Krispy Kreme said:
"We understand that choosing to receive the COVID-19 vaccine is a highly personal decision. We advise all employees and guests to consult with their healthcare provider regarding whether to obtain a COVID-19 vaccination and which vaccine to receive after reviewing the available information. If you have made the personal decision to not receive the COVID vaccine, please visit us on Mondays, 3/29/21 – 5/24/21, to receive a free Original Glazed® doughnut and a medium brewed coffee to get your week off to a good start."
We'd like to show sweet support to those who have received the COVID-19 Vaccine. Starting today, bring your Vaccine Card to a Krispy Kreme shop and get 1 FREE Original Glazed doughnut. No chance to get your Vaccine? This will run thru end of 2021. Info at https://t.co/gWnWhXOKKq pic.twitter.com/UqmDLne5E9

— Krispy Kreme (@krispykreme) March 22, 2021
Judging by the response on social media, the promotion has already succeeded in generating "buzz". Though many joked that Krispy Kreme was trying to swap one public health crisis for another.
If you didn't have a comorbidity before… https://t.co/APmVfEtKHD

— Dan Primack (@danprimack) March 22, 2021
They're gonna need another vaccine for diabetes https://t.co/u38IEQ3EwR

— jsadinolfi (@jsadinolfi) March 22, 2021
Obesity is one of the primary factors that affects your response to COVID and these fuckers are giving away a donut a day if you're vaccinated. Everything is so dumb. https://t.co/4j6i50VNFH

— Bridget Phetasy (@BridgetPhetasy) March 22, 2021
I see people on this website actually getting mad at Krispy Kreme for offering free donuts, like people have no agency and responsibility in their own decisions. Twitter is so dumb.

— Kathryn Watson (@kathrynw5) March 22, 2021
It's not like Americans aren't already suffering from rampant weight gain after a year of being largely confined to their homes and barred from gyms.
A recent poll from the American Psychological Association found that some 42% of U.S. adults reported packing on undesired weight since the start of the pandemic.
The poll found that adults who reported undesired weight gain packed on an average 29 pounds during the pandemic.
Holy cow: 42% of Americans report undesired weight gain during Covid 19. The average weight gain is 29 lbs. And 41 lbs for Millennials! This will ramify for years to come. https://t.co/iRnyMDxbmX pic.twitter.com/tR9tcnt4s7

— Jonathan Rauch (@jon_rauch) March 22, 2021
All of which could not be more ironic as the mitigation policies chosen by 'the smartest people in the room' – i.e. locking us all in our homes to evade a virus that leaves 99.7% of us unharmed – has actually increased the likelihood of Americans' dying if they are infected by COVID (obesity is among the most causal comorbidity for severe COVID cases).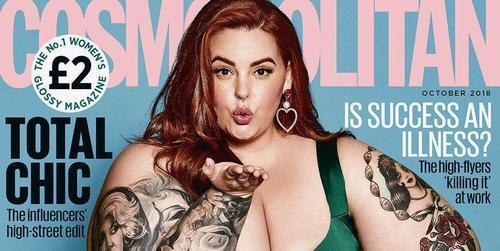 But, that's "science" and you wouldn't understand..
Republished from ZeroHedge.com with permission