When President Biden took office on Wednesday, he didn't waste any time before getting to work. Mr. Biden signed 15 executive orders and two executive actions in his first hours in the Oval Office, many of which reversed policies implemented by his predecessor Donald Trump.
Aside from re-joining the World Health Organization and the Paris Agreement and reversing course on immigration, Statista's Felix Richter notes that Biden also issued a mask mandate on all federal property and during interstate travel. While lacking the authority to implement a nationwide mask order, Biden urged Americans to wear masks for the next three months.
"Just 100 days to mask, not forever. 100 days. And I think we'll see a significant reduction," he said.
However, as the following chart, based on continuous polling by YouGov and the Imperial College London, shows, most Americans are wearing face coverings in public places already.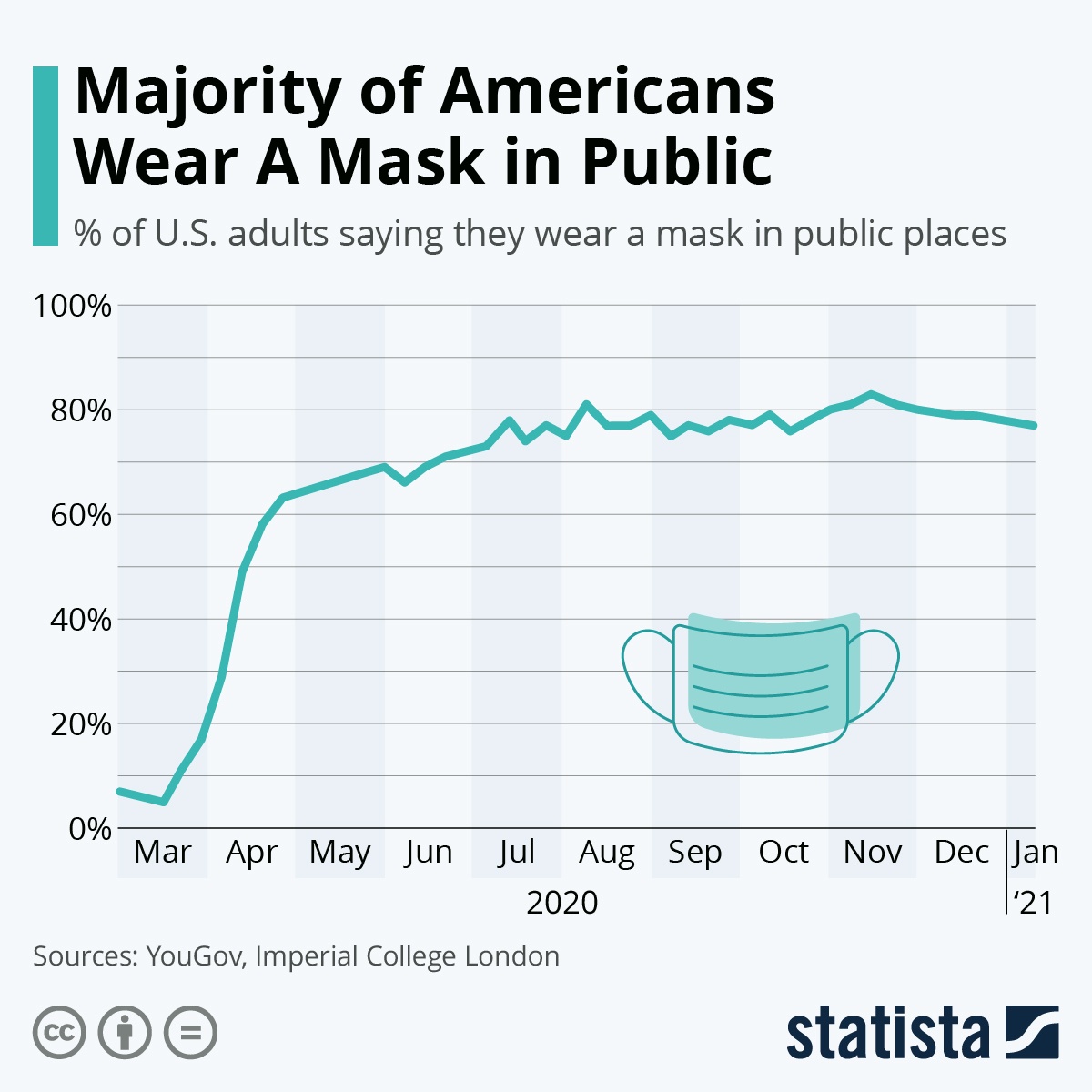 Ever since summer, the share of U.S. adults saying they mask up in public has hovered between 75 and 80 percent… so what difference does the new president think this will make… especially given the surge in cases, hospitalizations, and deaths that have occurred during this mask-wearing time…
Doing more of the same thing and expecting a different outcome… What did Einstein call that?
Republished from ZeroHedge.com with permission